1 - 36 of 17,779 products
Featured Reviews of Rugs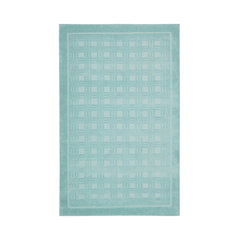 Westport Rug, Aqua, 8'x10'6"
Rugs
Great choice!: Ordered two in different sizes. Exactly as advertised, beautiful, plush, great quality product and arrived in a timely manner. Very impressed with the packaging for this product.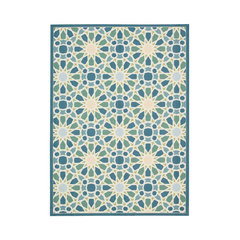 Waverly Sun and Shade Starry Eyed Indoor Outdoor Area Rug, Porcelain, 5'3"x7'5"
Rugs
Cleans up easily: We put this rug in our glass enclosed porch to add color and softness to the terra cotta tile flooring. Last evening I spilled my glass of pomegranate juice on it. It wiped up perfectly and I am beyond pleased that it truly didn't leave even a hint that something spilled on it. It is also a soft rug- not scratchy underfoot.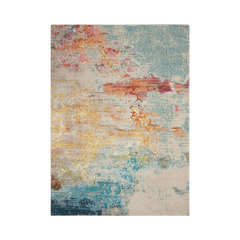 Nourison Celestial Rectangle 7'10"x10'6" Area Rugs, Sealife
Rugs
Exceeded expectations: Seeing several shades of this rug on several different sites, I was unsure which would work best in refurbished living room (gray walls, white trim, charcoal sofa, wine chairs). Selected going with Houzz and the lighter tones of this rug...it looks terrific! Houzz also took the prize on best pricing!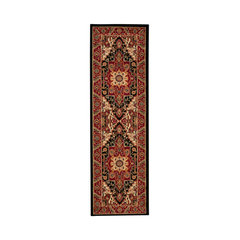 Paramount Par05 Area Rug, Black, 2'2"x7'3"
Rugs
For a party: This rug has very nice colors. Beautiful. It was perfect for my family room. I need a rug to make my room look finished for a family party. This rug really warmed it up and made it look inviting.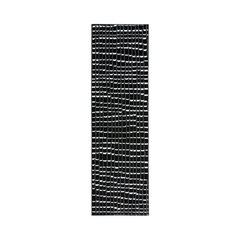 Studio Stu06 Area Rug, Black, 2'2"x7'3"
Rugs
Just love this rug!: I am using in a hallway over gray wood floors. It carries out the them of the art walls perfectly! Thank you so much for carrying such high-quality merchandise. Oh yes, fast shipping too.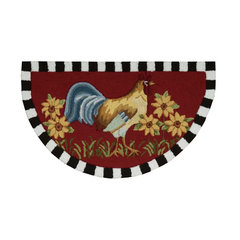 Everywhere Rooster Accent Rug, Red, 1'8"x2'6"
Rugs
Rooster accent rug: The rug I purchased was beautiful! It was exactly like pictured. The price was amazing. I purchased as gift & was concerned it wouldn't come in time. It came in exactly 1 week from when I sent order. This was my 1st time shopping with Houzz. I am definitively going back. Thank you Houzz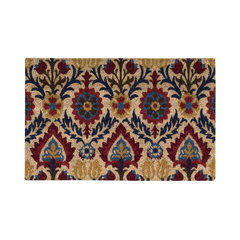 Waverly Greetings "Santa Marie" Red Doormat, 2'x3'
Rugs
Nice Door Matt: Very nice door mat however the colors are slightly different than shown. The blues are more purple/lavender than blue. I purchased because it looked like cobalt blue. I am going to keep it but that was my only complaint.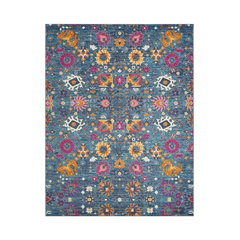 Nourison Passion Area Rug, Denim, 8'x10'
Rugs
Perfect: I love this rug! I have been searching for months for just the right one for my craft space. It's in my basement and I needed something to make it POP!!! This rug fit the bill! I am excited and now look forward to working in the space. Thanks:)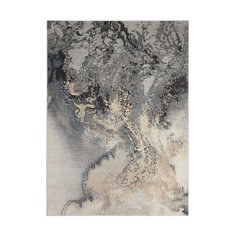 Nourison Maxell Gray Area Rug, 7'10"x10'6"
Rugs
Gorgeous!: I'm very happy with my new rug. It fits so well with the colors and decor at my showroom. It adds to the room that chic look. We've have been receiving nothing but compliments. Good quality and thickness. Absolutely pleased with this item, would definitely recommend.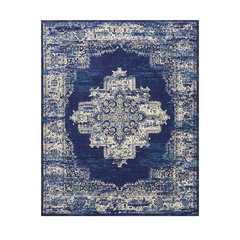 Nourison Grafix Area Rug, Navy Blue, 7'10"x9'10"
Rugs
Great deal!: After searching high and low for rugs, I just couldn't come to terms with spending 200+ on a cheap rug. With small kids, an expensive rug isn't a good investment for my family right now. So I was extremely pleased to find this rug, and under $100. It's thin, and will slide around, but with my furniture on top of it, it doesn't budge. Exactly as pictured.