1 - 36 of 11,807 products
Sponsored Products
Featured Reviews of Rustic Bath Products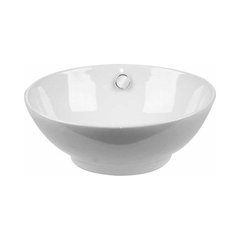 Above Counter Round Bathroom Vessel Sink White
Rustic Bath Products
Love this rug!!: The rug us beautiful. I love the fact that it is rubbery on the bottom so that I don't need a pad under it. It will not scratch my wood floors underneath. Colors are bright and bring a whole need look to my previously bland living room. My mother and another friend are going to order one based on seeing mine.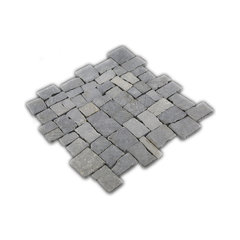 12"x12" Block Mosaic Tile, Gray
Rustic Bath Products
Beautiful Mosaic Tile: I've only requested a sample - mostly to see the color because I already loved the design. So I have not installed it yet. Got the sample in 2 days. This is beautiful mosaic.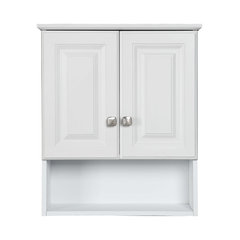 Wyndham 22"x26" Cabinet White 2 Door White Semi-Gloss Finish
Rustic Bath Products
2 door white bathroom shelf: The cabinet looks very nice above the commode. It holds some of the cleaning stuff that does not fit under the sink and I placed a decorative piece on the open shelf which makes it kind of cute.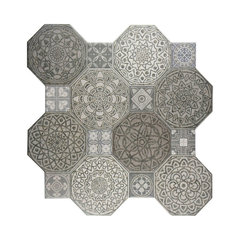 17.75"x17.75" Tallinn Ceramic Floor and Wall Tiles, Set of 10, Grayscale
Rustic Bath Products
Awesome!: originally purchased for bathroom floor but loved it so much we ended up tiling our entire kitchen and back hallway with this tile. I was worried it would be too busy but the colors are washed so it just looks amazing. Additionally, there are so many different hues, it matches any decor of your choice.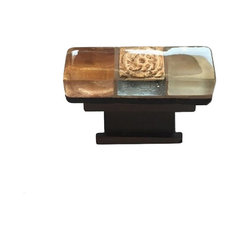 Copper Creek Cabinet Knob, Oil Rubbed Bronze, 1¾"
Rustic Bath Products
Home run on the knobs and pulls!: Very beautiful, just as pictured...color right on as pictured...nice handmade quality. There is a clear coat glue or epoxy of some sort that shows brush strokes along edging of each, but nicely done on all but one (1/26) knob, that looked a little sloppy...still would give 5 stars as just what I was looking for...an unusual handmade looking item that would look pretty on cream colored or Med stained hickory cabinets in my kitchen, as I have both.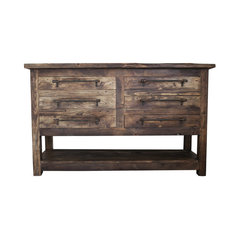 Logan Reclaimed Barnwood Vanity, 48"x20"x32", No False Drawers
Rustic Bath Products
Maybe not ideal for a bathroom: First of all, this darn thing is very attractive and entire reason I chose it. That being said, I think it's a bit of a stretch to call it a bathroom vanity. I do not recommend this vanity if you don't have a handyman to make some changes to it. Our plumbing is closer to the floor of our bathroom so my husband had to cut two of the drawers to make them shorter to allow room for plumbing. The drawers were put together with finishing nails....I would expect better for the price. It did have a strong odor of stain which is expected I guess, we just aired it out in the garage for days. The color was also more red than brown but it worked. After a bit of sawing, nailing etc...we made it work for our bathroom and I really do like the look. Overall I gave it 4 stars despite the work i had to put into it. The quality of wood and overall look I am very pleased with.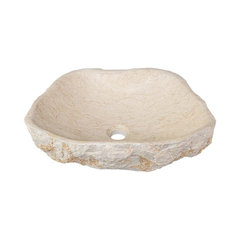 Galaga Beige Marble Sink, Sink Only, Without Faucet
Rustic Bath Products
Love it!: The marble was the perfect touch to our rustic bathroom. The room had lots of wood/metal and needed something a little different. I know marble can vary and ours was a creamy white with some beige streaks. Looks great!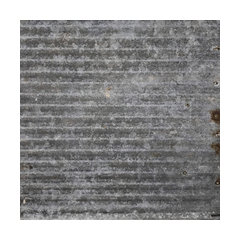 Dakota Barn Tin Ceiling Tile, Majority Galvanized
Rustic Bath Products
Fabulous tin: I really like this product! Using it as backsplash in a bathroom. My only wish is that whoever "pulled" my product together had realized that one of the tins did not have any rust on it at all. I am not able to use that piece.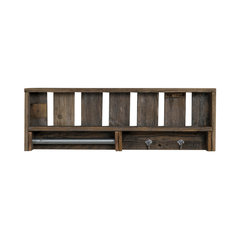 Reclaimed Wood Versatile Bathroom Shelf
Rustic Bath Products
More than met my expectations.: More than met my expectations. It was exactly what I was looking for and more. Goes nicely in my newly remodeled bathroom. Kudos to the seller for being fast and accurate. Will purchase from again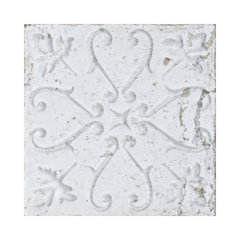 7.88"x7.88" Aeon Ceramic Wall Tile, White Ornato, Set of 21
Rustic Bath Products
Love: Love these tiles. They look vintage and rich. They're "white" but have hints of aged tan without the yellowing color. The only reason for the 4 stars is the occasional hard line of glaze on a few tiles which adds character for sure, but you might not want on your backsplash right behind your range. It will look dirty forever. Strategically placed- perfect. Note: they are also slightly less thick than my travertine so my tile guy is having to "build up the base" to set these so the heights will match. As with most fabulous things, a little more intentional thinking upfront.. but with it. I bought the pattern and the solid and mixed as a stripe within ivory travertine. Gorgeous!!!