Sponsored Products
Featured Reviews of Rustic Holiday Decorations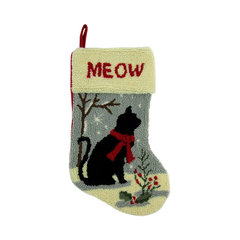 Hooked Christmas Stocking With Cat
Rustic Holiday Decorations
You will not find this any place else but Houzz: It is not everyday that you will find a black cat on a Christmas Stocking. I had to get this for my friend who loves her black cat. It is so cute and very well make. The price makes it a even better deal.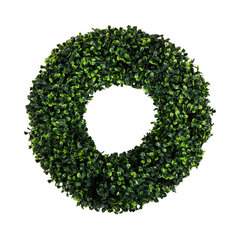 Pure Garden Boxwood Wreath - 14 inch Round
Rustic Holiday Decorations
Perfect for my project!: I bought 2 of these wreaths for a project I had for my master bath. I needed a boxwood wreath that was 14 in and full. These by far exceeded my expectations. These are fake plastic but they look real and are full. I am very pleased with my purchase!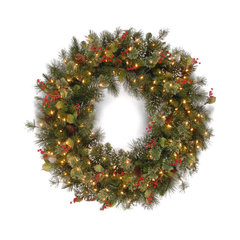 36" Wintry Pine Wreath With Clear Lights
Rustic Holiday Decorations
Wreath for front door: It's a very nice wreath that looks real. Just wish there were more lights or brighter lights on the wreath. They don't show off as much as I had hoped. I also added a large bow to set it off!!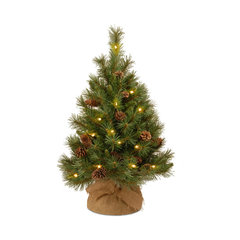 3' Pine Cone Burlap Tree With 35 Warm White Battery Operated LED Lights, Timer
Rustic Holiday Decorations
This tree is the perfect size for my daughter's bedroom.: This tree is the perfect size for my daughter's bedroom. It looks great and she can even put mini decorations on it. The timer works great! She can go home to her condo and the lights are on. She can't put a tree in her living room because her cats would destroy it. My only criticism is that I would have liked more lights on the tree. Temporarily it is sitting in our living room on a table and that would work too.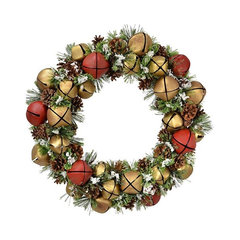 Bell and Pine Wreath, 24"
Rustic Holiday Decorations
Even better than the pictures!: I took a chance and ordered this wreath within 10 minutes of viewing it. I was looking for a wreath that I could use fore several years - and this had a different look than most. It arrived almost overnight and when I opened the box I was so very pleasantly surprised with the workmanship! The bells are truly wonderful. I am so very excited to add it to our Holiday decorations!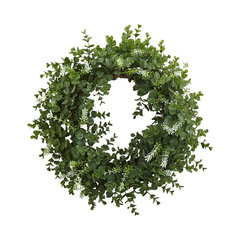 Eucalyptus Double Ring Wreath With Twig Base
Rustic Holiday Decorations
Eucalyptus Wreath: I love this wreath the only downfall with it is that it looks plastic if up close looking at it. I will use it on my front door as it will be fine there. Full, and looks as it was advertised. TY