1 - 36 of 24,483 products
Sponsored Products
Featured Reviews of Rustic Kitchen and Dining Products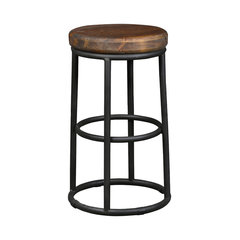 Rustic Kitchen and Dining Products
We love these stools...: We bought 4 of these for our newly renovated kitchen. We were looking for a light-weight stool with a small footprint that would match our transitional/rustic kitchen. These completely fit our criteria. The seat is a nice quality wood...each is a little different due to the character of the wood. The only thing they don't have that I wish they did is a swivel seat.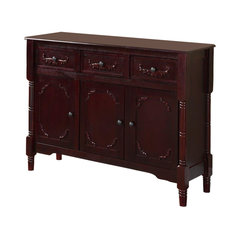 Saybrook Sideboard Table, Cherry
Rustic Kitchen and Dining Products
It's ok.: Nothing wrong with this dresser. You get what you pay for. Thought I was getting a steak but this is a upper end Target brand-like Dresser. Comes in a ton of pieces with a boat load of screws. Only complaint is that it is very small. Narrow and very short- but the dimensions are right there so no one to blame but myself. If it was bigger I would be happier.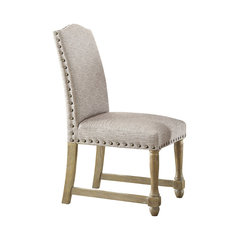 Vera Dining Chair, Flannel
Rustic Kitchen and Dining Products
Inexpensive and stylish: I was surprised assembly was required but it was simple enough. These are light weight chairs, they look good and appear they will old up to moderate use. I think they will be comfortable for people with lighter builds, the padding isn't lush but that's ok, for the price I think they are great chairs.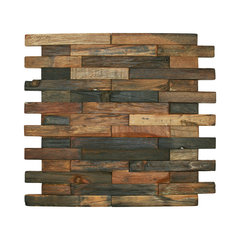 12"x12" Reclaimed Boat Wood Tile, Interlocking Bricks
Rustic Kitchen and Dining Products
Backsplash Hunt: We received the sample for this wood tile. It is gorgeous as shown online. The texture is awesome. However, we selected a glass tile, because the wood was too dark for our kitchen.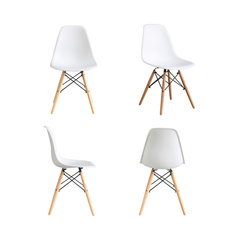 White Midcentury Natural Wood Metal Legs Dining Side Chairs White, Set of 4
Rustic Kitchen and Dining Products
great chairs: The chairs were delivered quickly and were super easy to assemble. I'm really happy with my purchase -- the pieces are inexpensive but feel sturdy and look great with my dining table. I highly recommend this seller!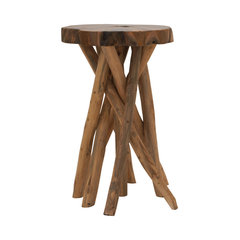 Rustic Kitchen and Dining Products
Quirky: I love this stool. It's an eye catcher. It looks a little like one of my DIY projects. "Well," I would say, "I need a stool right here - I'll just make it." Get wood, cut top, attach 4 legs, oops - not level. I could cut off a little on 2 or 3 legs or I could just add a leg or 3 to make it sit better. Then after working all weekend this is what I might end up with. It just fits so well in my house. Brings a smile. Having said that - it is well made, the legs, on mine, are more like bleached wood - not all one color. It was packaged well and arrived w/no dings or marks. It was a good buy for me.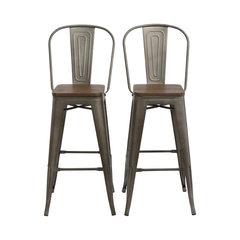 30" Metal Antique Bronze Rustic BarStool Chair High Back Wood Seat, Set of 4
Rustic Kitchen and Dining Products
Love: Perfect final touch to my new kitchen-sturdy and comfortable. I kept my eye on these stools for awhile to get the Antique Bronze-Houzz offered the best prices and shipment came in a timely manner. Easy to assemble. Can definitely recommend!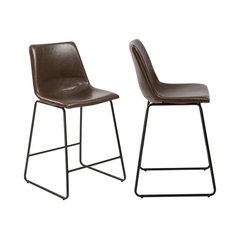 Leather Upholstery Counterheight Stool Chairs, Set of 2, Brown Rustic Style
Rustic Kitchen and Dining Products
Love these chairs!: We bought two sets of chairs...we especially like that the foot rest is welded together. they we shipped promptly, packaged nicely and a breeze to put together! they are comfortable and just the modern flare we were looking for.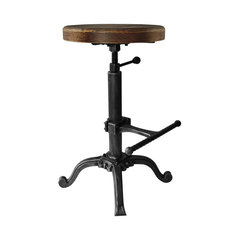 Jamie Adjustable Bar Stool
Rustic Kitchen and Dining Products
Stylish and Sturdy: This chair is exactly as its pictured. Really, stylish and seem very sturdy we will see as they get used. I"m knocking off one star because it was a little hard to put it together. In particular there is no clear direction as to where to place the foot rest. I ordered four of these and I wanted the foot rest to be in about the same spot so it was a bit of a process. I think these are going to go great in my wine cellar/game room once we are all done with it.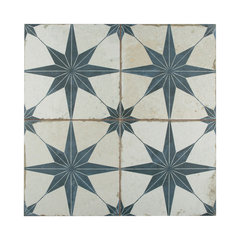 17.63"x17.63" Royals Estrella Ceramic Floor and Wall Tile, Set of 5, Blue
Rustic Kitchen and Dining Products
beautiful, old world look!: I love these tiles and look forward to using them, however, i'm worried not because they have been discontinued. When that happened before they came back so I'm praying they come back again!! worried!! I give them 4 stars just because i haven't installed them yet and actually used them.