Featured Reviews of Rustic Rugs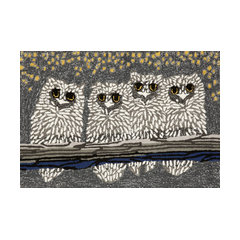 Owls Doormat, Gray, 24"x36"
Rustic Rugs
Love it: I've always liked owls and ordered this as soon as I saw it available. It was delivered quickly, packed well and upon opening it was better than I anticipated. Cute design and quality seems excellent as well.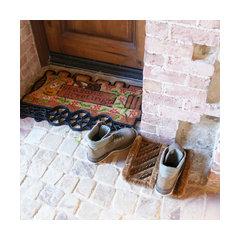 Herringbone Coir Boot Scraper Brush
Rustic Rugs
Great for cleaning shoes after gardening: I've been looking for one of these for awhile. Now I can go out into the yard and clean my shoes before coming back in. it works great cleans sides and bottoms. However I gave it 4 stars because I was a little disappointed in the weight of it. You must stand on one side of it or it moves all around. But great for the price.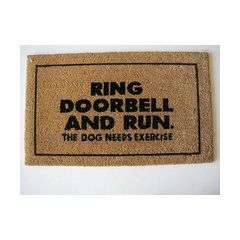 "Ring Doorbell and Run" Doormat
Rustic Rugs
Exactly What I Wanted!: This was a gift for my son and his family. They really seemed to like it when I sent it as a text (for a laugh), so I decided to order it for them. I was pleasantly surprised; the quality was just as good as the statement made. It arrived quickly and perfectly packaged. Now they are just awaiting the reactions when their German Shepherd sits behind the locked full glass storm door when their front door is open!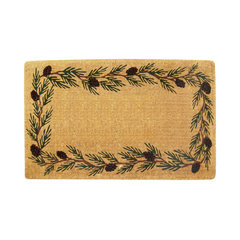 Heavy Duty Coco Evergreen Mat, Plain
Rustic Rugs
I am so happy with my new doormat!: I am so happy with my new doormat! It is better than expected. It arrived earlier than expected too. This doormat is well-made and seems very durable but if/when I ever need another one I will certainly order again.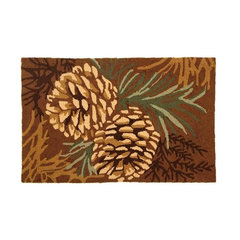 Homefire Rugs PY-HV007 22"x34" Pine Cone Rug
Rustic Rugs
Small Holiday Rug: This rug will be nice in a doorway/entryway or bathroom for the holidays. It is as described and arrived on time and in excellent condition. The quality is a little thin for the price, but it works as expected.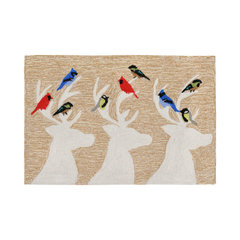 Liora Manne Frontporch Deer and Friends Indoor/Outdoor Rug, Natural, 20"x30"
Rustic Rugs
More beautiful in person, nice design: Turns out this is gorgeous. Decided not put outside door but inside door instead. The birds are vibrant and the deer have a little shine to them. What a great choice! This is going to be used all year - not just holidays.