Sponsored Products
Featured Reviews of Scandinavian Home Decor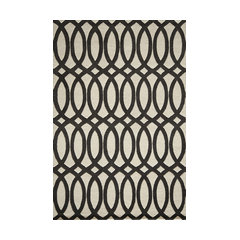 Delhi Dl57 Black Rug, 3'6"x5'6"
Scandinavian Home Decor
Lenny: The rug was received within a week and I was impressed with the quality. 2nd time using Houzz. This came with free shipping so that was an added bonus. Will consider using them in the future.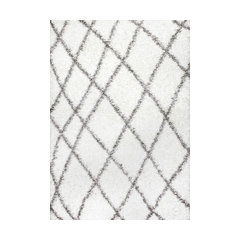 Beyazit Machine-Made Easy Shag Rug, White, 5'3"x7'6"
Scandinavian Home Decor
Love it!: This rug goes perfectly in my living room! I was hesitating to buy one online without being able to see it in person but it is exactly as described. It arrived very quickly as well. I would highly recommend this product.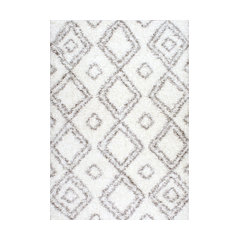 Beyazit Machine-Made Shag Rug, White, 8'x10'
Scandinavian Home Decor
good quality: So happy with this purchase! Looks almost exactly as pictured, the pattern is light grey whereas in the picture it looks black. But the grey was more the look i was going for so it worked out perfect. The item also shipped very quick!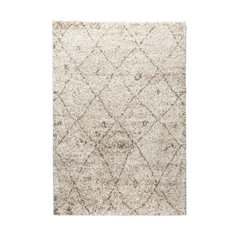 Well Woven Madison Shag Moroccan Lattice Rug, Vanilla, 3'3''x5'3''
Scandinavian Home Decor
Madison lattice rug: My rug arrived on time and is just as described. I was going to use in the dining room but decided it would be perfect for the great room! So I wil be selecting another for the dining room! Very pleased.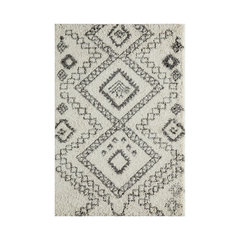 Maya May5 Rug, Ivory, 2'x3'
Scandinavian Home Decor
Great rug: I've had this rug for while now. It's really shaggy and comfortable. It looked the same as the picture. The color is cream but the pattern is more of a dark charcoal grey than black. It's pretty easy to clean. We have dogs and both of them have already vomited on it. The stain came right out with carpet cleaner. Despite being shaggy, it looks pretty modern in our downtown loft. If you have a roomba, does seem to work with it but not all the time.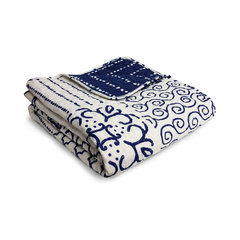 Tunis Cotton Throw Blanket, Blue and White
Scandinavian Home Decor
Pretty & Functional Throw: Gorgeous throw! I have several throws that are fleece or microfiber, but this is my first cotton throw. I love sitting in my recliner with my "blankie" to ward off the chill while I binge on my favorite tv series on Netflix. This one is perfect!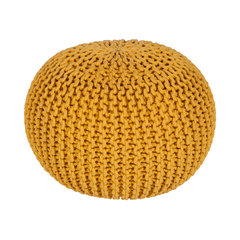 Surya Malmo Cotton Sphere Pouf Ottoman, Yellow
Scandinavian Home Decor
Absolutely beautiful!!: I ordered this for my living room and the quality is perfect. I'm extremely happy how it looks. It also serves as a seat when entertaining. The color blends in with my blue and yellow living room. Thinking of ordering another.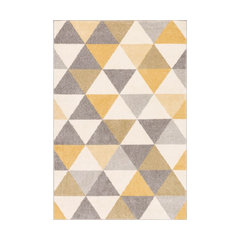 Zephyrine Area Rug, 3'3''x5'
Scandinavian Home Decor
Modern, sleek, looks expensiv: I just moved into a new house. I need to buy a lot of things, so I try to buy the best for the least amount of money. it is difficult to buy online, and we rely on the reviews. I'm so glad I bought this rug, so happy with it! Even my husband who doesn't have much of an opinion about decoration and style mentioned several times that he really likes the rug. it is modern and cosy. Sure, it is not super thick (I put a pad under it), but it's pretty comfy and makes the space inviting and cozy. I love the modern pattern and the soft colors (a little less bright/less saturated in person. it looks so much more expensive than it is. I really recommand.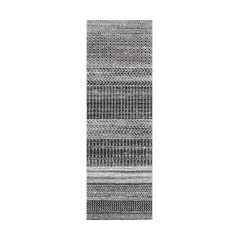 Timmons Area Rug, Dark Gray, 2'8"x8'
Scandinavian Home Decor
modern area rug dark gray 4x6: great looking, getting compliments on it, feels good underfoot , colors true to photo and description packaged well from seller and flattened out in fifteen or twenty minutes with no curling....may not even have to put carpet pad underneath, stays put on wooden floors in entry hall......very happy with purchase.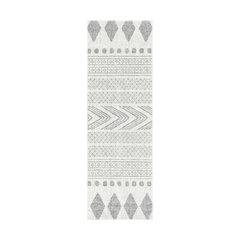 Southwestern Tribal Bands Area Rug, Gray, 2'8"x8'
Scandinavian Home Decor
Area rugs: I bought 2 in the 4x6 size. One is in my tile entry and one in the kitchen. They are really pretty, soft and go with everything in my house. I'm a designer so I'm particular about quality. This rug is a rare value for what I paid. Thank you HOUZZ for a great deal!