Sponsored Products
Featured Reviews of Scandinavian Kitchen and Dining Products
Swedish Dishcloth Garden, Dark Blue
Scandinavian Kitchen and Dining Products
A cleaner cleaner: These natural-fiber cellulose dishcloths air-dry quickly, reducing opportunities for bacteria to grow. They're machine washable, and compostable when they've worn out. Cleaner in the kitchen, cleaner in the environment. How cool is that?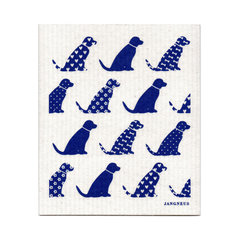 Swedish Dishcloth, Dogs, Blue
Scandinavian Kitchen and Dining Products
OK: Clearly this is a very bright and colorful item. I love the goldens on it however I was disappointed in the size and how it held up. I think next time I will buy a full size dish towel even if it cost alittle more.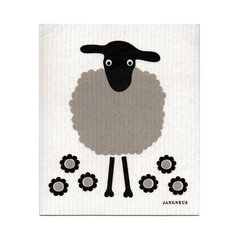 Swedish Dishcloth - Grey Big Sheep
Scandinavian Kitchen and Dining Products
practical and whimsical: These are light spongy cloths that are easy to use, quick to dry, and convenient to keep clean. They may seem a little so-what (my husband is still warming up to them), but I love them. They are so useful, and feel much more hygienic than a sponge.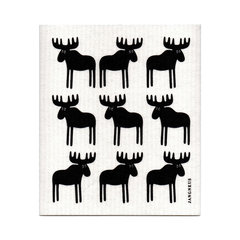 Swedish Dishcloth, Moose, Black
Scandinavian Kitchen and Dining Products
I really like it!: I got as a gift. It didn't look like much until I used it, Clever. It does make a great dishcloth! Wet, rinse and squeeze out . . Dries and ready for next use. Been using for weeks. Pretty neat idea for in the kitchen clean up! Going to order for myself and stocking stuffers !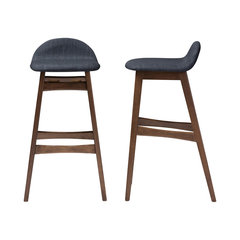 Bloom Walnut Wood Finishing 30" Bar Stools, Set of 2, Dark Blue Fabric
Scandinavian Kitchen and Dining Products
Solid stools; easy assembly: The stools arrived in a surprisingly small box, but everything was in good order. Assembly takes about half an hour to 40 minutes. Exactly the number of needed screws were provided. The legs and seat fit together precisely with dowels; then it's just a matter of inserting the screws into pre-drilled holes and tightening, either with a screwdriver or with a provided hexagonal wrench. The instructions were easy to follow, although they could have been printed somewhat larger. I recommend buying self-adhesive felt furniture pads for the bottom of the legs if you'll be using the stools on a wood floor. Altogether a good value.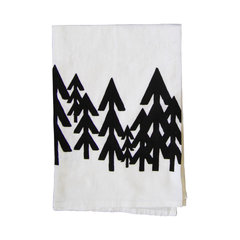 Pine Kitchen Towel, Black
Scandinavian Kitchen and Dining Products
Awesome: I love the way this towel looks! They even threw in a recipe for biscuits. Very personal touch. The order even arrived on time. I would definitely recommend this seller. Much larger than I expected but it triple folds.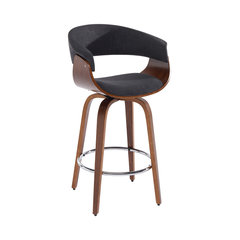 Ariana Upholstered Bar Stool, Charcoal
Scandinavian Kitchen and Dining Products
Super Cute!: So these chairs look way better and more expensive in person. The style tied in nicely with a mid-century or modern look. The assembly was not difficult but it took me a little time with the picture only directions. One of the legs of my chairs was unable to screw in completely I will be calling to get that resolved otherwise definitely would recommend. Looks like it will be sturdy and durable. I wouldn't hesitate to buy again.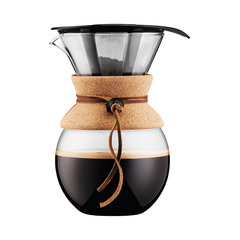 Bodum Pour Over Coffee Maker With Permanent Filter and Cork Band, 17 oz., 34 Oz.
Scandinavian Kitchen and Dining Products
Perfect for single cup of coffee: This is just what I was looking for. When I just need a single cup of fresh brewed coffee this small Bodum does the trick. I could get two cups out of it if I really wanted to, but seems best suited for one.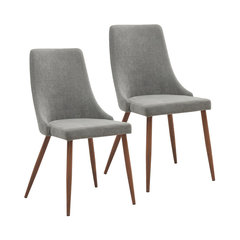 Rigby mid century Modern Upholstered Dining Chairs, Gray, Set of 2
Scandinavian Kitchen and Dining Products
Great chairs: These chairs are great looking and go well with most decor. They take time to put together (9 screws per chair that you have to use an allen key for (provided in the packaging).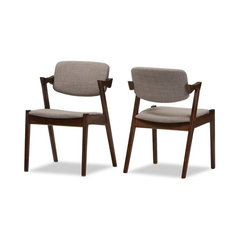 Elegant Dark Walnut Wood Fabric Upholstered Dining Armchair, Set of 2
Scandinavian Kitchen and Dining Products
Very nice: The chairs are well constructed and higher quality than I was expecting. Only 4 stars because I would not call the upholstery color 'gray'; more of a beige, way warmer than gray, but still very pretty. Also, the way the chair requires assembly is poorly designed; it's damn near impossible to get an allen wrench into the groove to screw the legs on...and there are 8 screws per chair for this. A different tool should be included to make it easier. Overall though, VERY happy with the chairs! They look fabulous!!