Sponsored Products
Featured Reviews of Scandinavian Pillows and Throws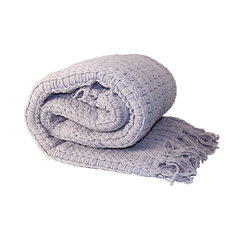 Space Yarn Knitted Throw, Lilac
Scandinavian Pillows and Throws
Almost perfect: Love the weight of it and the texture, but like some other reviews it does catch easily especially if you're wearing rings etc. I've washed and dried them with no problems. Overall I am satisfied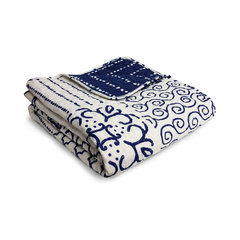 Tunis Cotton Throw Blanket, Blue and White
Scandinavian Pillows and Throws
Pretty & Functional Throw: Gorgeous throw! I have several throws that are fleece or microfiber, but this is my first cotton throw. I love sitting in my recliner with my "blankie" to ward off the chill while I binge on my favorite tv series on Netflix. This one is perfect!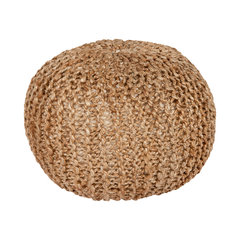 Bermuda Sphere Pouf, Khaki
Scandinavian Pillows and Throws
Attractive and useful: I like the looks of this poof. It is lightweight and moves easily from one space to another. (But don't lift it at the center top as it is knotted there and loosens). A friend of mine saw this and purchased one for herself.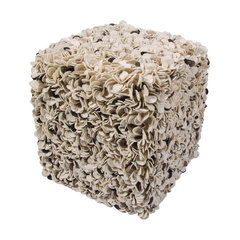 Scandinavian Pillows and Throws
Not what we expected, exactly, but great: It's a great pouf... soft but solid so really possible to sit on it. The images make it appear almost as if it is a highly textured heavy perhaps woven fabric, but in reality, there are discs of material sewn into it... these discs might get compressed after use which will change the look, but for now, we're happy with it. It's a playful kind of look.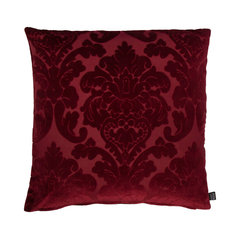 Chateau Cushion, Bordeaux, 20"x 20"
Scandinavian Pillows and Throws
Better Than Expected: A lovely pillow for the price. The pattern is a raised damask and the color true to the photo: a deep burgundy. Perfect for that pop of color in an elegant room. The item arrived with a few days.