Featured Reviews of Southwestern Beds and Headboards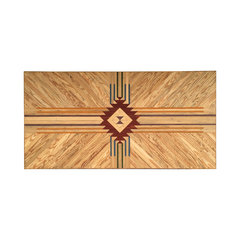 Reclaimed Wood, Queen Headboard, Painted Finish
Southwestern Beds and Headboards
This piece is gorgeous!: This piece is gorgeous! Very rustic and very well made. However, I would NOT recommend this be used as a headboard. We tried to set it up in one of the guest rooms at our cabin... whenever the linens/bedding touched the headboard, they got very dirty. Black charcoaly looking streaks all over the bedding and pillows. We thought about sealing it but that would take away from the rustic look. SO, we decided to hang it on a wall in our game room. Looks great... love it there!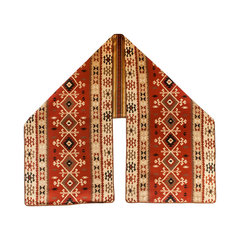 Southwestern Beds and Headboards
Completes the set: I originally bought the king set without the bed runner. It really enhances the set. I only wished I had ordered it all at once. The delivery for both orders was outside of the high end estimated.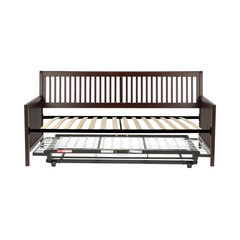 Mission Complete Wood Daybed With Euro Top Deck and Trundle Bed Pop-Up Frame
Southwestern Beds and Headboards
Everything about this transaction was perfect: The bed came really quickly. The quality is great, it's solid, beautiful, and very well made. No surprises there, I'm VERY happy with the bed. There were a couple of issues that houzz, and the seller, took care of INSTANTLY. Strange as it sounds, this experience was much more satisfying than if things had gone perfectly. Seeing how houzz, and their vendors, support their customers has made me a loyal, sure-to-be repeat customer. THANK YOU.