Sponsored Products
Featured Reviews of Southwestern Outdoor Products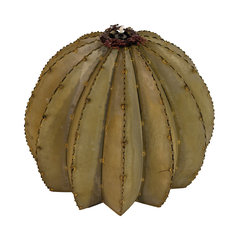 Desert Steel Golden With Torch, Large
Southwestern Outdoor Products
Excellent: Again super fast delivery and the cactus was absolutely beautiful! Installed L.E.D. Fixture inside to light up and blended rip-rap rock and boulders around cactus for an excellent presentation!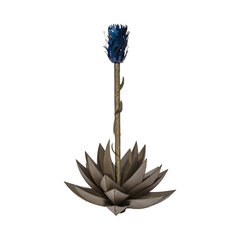 Desert Steel Blue Agave With Torch, Large
Southwestern Outdoor Products
Love this by the pool!: I was having trouble with live plants looking good and staying healthy by the pool. I have bought 3 of the desert steel artwork (all different) I absolutely love it. So many compliments and no work!!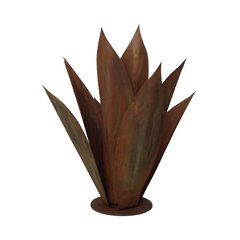 Southwestern Outdoor Products
Nice looking metal work: These look very nice in my entryway. I just wish they had a few more "leaves" because once they are spread out to look a little more realistic, they look a little thin. Even though they were in stock when I ordered, they took longer to ship than I thought they should. They did arrive in the time frame given, but I did not see the need for the delay in shipping. I needed a specific size to fit in the planters I was using in my landscape, & these were perfect, so I put up with the delay.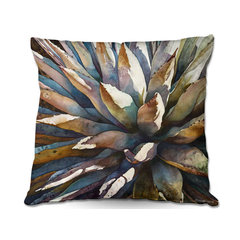 Sun-Struck Yucca Plant Outdoor Pillow by Anne Gifford, 18"x18"
Southwestern Outdoor Products
Nice pillows: Love these pillows. Beautiful design even though slightly different than picture. The fabric does not seem like outdoor fabric so I am using them indoor. They are firm and provide good back support. Definitely recommend.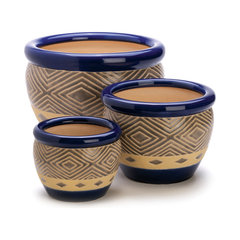 Santa Fe 3-Piece Planter Set, Cobalt
Southwestern Outdoor Products
Spectacular: Didn't think these could be as fine as they are at this very low price and expected a misprint in the size. I could not believe how lovely, large, heavy and classic they are. Incredible value! Color and design better than pix. Try to find anything like these under $150.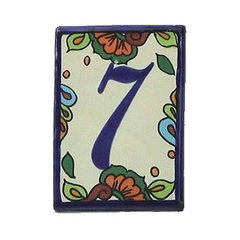 Hacienda Tile Number Seven
Southwestern Outdoor Products
Tile House Numbers: Love my new house numbers Put them up today with liquid nails Have to keep them taped up for 48 hrs So hoping this works as I had put others up that did not have flat back and some fell off and shattered I like these much better, so hoping that they will stay on house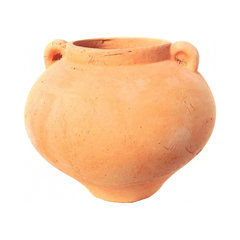 Hand Pressed Ancient Stressed Terra Cotta Water Jug Flower Pot With Loop Handles
Southwestern Outdoor Products
Terra cotta water jug planter: Bought for my bathroom southwestern decor. Love the rustic texture and appearance. Does not need any florals in it as it loos great all by itself. I plan to buy another! Diane Gorenflo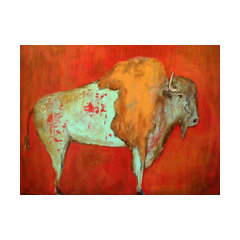 "Red Buffalo" Outdoor Art
Southwestern Outdoor Products
Stunning piece of artwork: I spent weeks looking at this rendering of an American Buffalo. We have been doing some remolding and my purpose was to hang it out on the brick entrance to my home. Now that I have the picture and temporarily put it above my brick fireplace I am not sure that I can take it down. It is just stunning to look at and makes the entire fireplace come alive and the bricks just pop out with their own color. This picture was absolutely true to the example used by Houzz to show the picture in a cabin setting. Colors are vibrant. I am beyond pleased and now must find a replacement for my outside area and also a new place for my Carol Grigg print that had occupied the space before. Lastly I am from the Southwest and have a real good eye for the art from the area. B.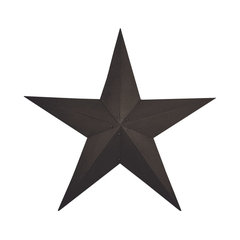 Southwestern Outdoor Products
Black Barn Star: Did not understand that I would be assembling the item, but it was not terribly difficult. It looks nice. Only issue was with the screws that came as part of the assembly. Some were rusted.