Sponsored Products
Featured Reviews of Southwestern Pillows and Throws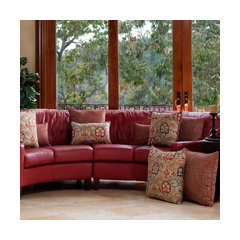 Madrid Persian and Tweak Sedona Rectangular Throw Pillow
Southwestern Pillows and Throws
great quality: Love the quality colors are true to picture nice firm pillow pattern is only one side but love the color of plain side because it matches the two pillows I got to go with it exactly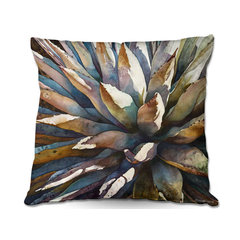 Yucca Plant Throw Pillow, 18"x18"
Southwestern Pillows and Throws
Very nice. Well made.: Shipping takes a few days longer than other sites I shop on, but it is worth waiting for such a quality product. The price is comparable to other pillows, but the quality makes it the better value. Nice design to compliment a desert home.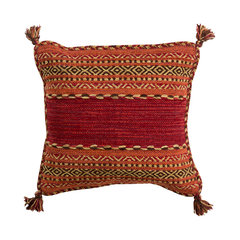 Trenza Pillow 18x18x4, Polyester Fill
Southwestern Pillows and Throws
Trenza by SuryaPillow, Dk. Red/Orange/Tan, 18"x 18", TZ003-1818P: This is a nice pillow with great colors, would combine with many color schemes. The fabric has a lot of texture and the tassels on the corners are nice. I like that this pillow holds its shape well.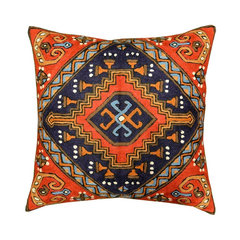 Tribal Kilim Aztec Pillow Red Navy Hand Embroidered Wool, 18"x18"
Southwestern Pillows and Throws
beautiful pillows: These are great. They are RED and not orange as they appear in the photo. Placed 20x20 feather/down inserts + these pillows are plump. I love the woven details. I received a lovely personalized, hand-written note from the owner and happy to support the people of the small village from which they are hand embroidered. They really "pop" in the room.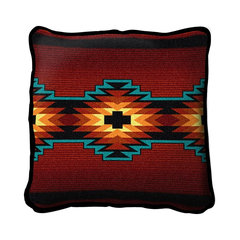 Southwest Geometric Deep Red Pillow
Southwestern Pillows and Throws
Beautiful Pillows: I ordered these pillows for their smaller size as most throw pillows are 18 x 18 or 20 x 20 which are too large for our small sofa. The 17 x 17 are a perfect size for a smaller sofa. The colors are more vivid than you can tell in the photos. The delivery arrived a week sooner than originally stated. I am very pleased with both the product and the vendor.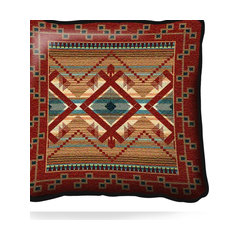 Southwestern Pillows and Throws
Very good value for the price: Beautiful color scheme and very good quality for the price paid. Stuffing was a bit firm and one pillow was overstuffed but that's ok. Fits perfectly into a southwestern décor. You can't get a better pillow than this, designer label or not!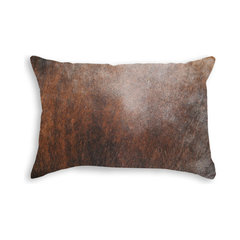 Natural Torino Cowhide Pillow 12"x20" Chocolate
Southwestern Pillows and Throws
Good Value: The coloring on this pillow was very nice in Grey and matches some cowhide seats we have in our living room. We have placed the pillow on a couch across from seats and it looks very nice. Although you can not tell from the image, the back of the pillow is a black suede. I would recommend this product.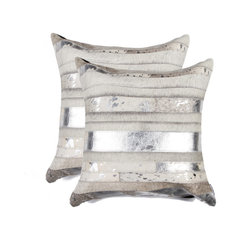 Torino Madrid Pillows, Set of 2, Silver/Gray, 18"x18"
Southwestern Pillows and Throws
Beautiful pillows: Didn't realize they came as a cover with separate inserts. Very pretty just wish they were a bit fuller. Also they are one sided. Back side is all black. Not enough for a sofa unless you have larger/Additional pillows accompanying them.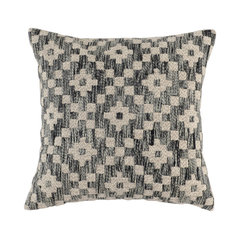 Ziggy Embroidered 22" Throw Pillow by Kosas Home, Black
Southwestern Pillows and Throws
Beautiful Pillows: These pillows are very high quality and are beautiful. Price is very reasonable for the product you get, sells for much higher price in decorating retail stores. Would highly recommend.