Tabletop Accessories
Tabletops provide the perfect opportunity to liven up a room and showcase your personality. Strategically placing a few colorful coasters on your table both protects it from cold beverages and instantly brightens up the space. If you're throwing a dinner party, napkin rings and place card holders create an elegant and stylish ambience. Like a blank canvas, a bare tabletop can quickly become a work of art, so consider all your decorating options!


1 - 36 of 22,733 products
Sponsored Products
Featured Reviews of Tabletop Accessories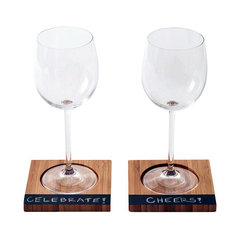 Bamboo Coasters With Chalkboard Labels, Set of 4
Tabletop Accessories
Nice coasters, poor packaging: I love the coasters! They come exactly as pictured and hope a wine glass perfectly. The only disappointment for me, which luckily somehow did not affect our coasters, was the packaging. They were sent in little more than a large paper envelope, which does nothing to protect them during shipping. I think that could be improved to a padded envelope in the future.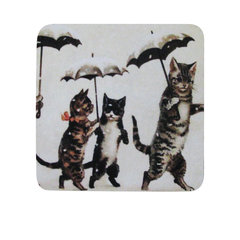 Cats with Umbrellas Coaster, Set of 4
Tabletop Accessories
Received the coasters in time for Christmas which I was pleased with.: Received the coasters in time for Christmas which I was pleased with. I was surprised that the coasters were of a flexible material (I expected more of a cork material, guess I didn't read info very well). Nonetheless, the recipients of this gift were pleased.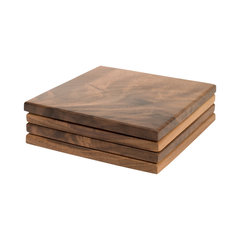 Tabletop Accessories
Impeccable quality!: Gorgeous coasters in solid walnut (not some knockoff in a walnut stain). The artisan/merchant was nice enough to include a handwritten note and a free walnut business card stand. Highly recommended!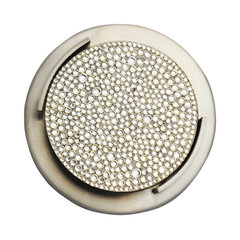 Rhia 4-Piece Coaster Set, Clear
Tabletop Accessories
Jazz up any table: These coasters add the prefect amount of sparkle to my table. Although I purchased for the look and not function, the surface is stable for glasses and cups. Arrived sooner than expected. Very happy with this purchase.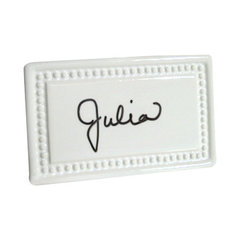 Beaded White Rectangular PlaceTile With Built-In Bud Vase
Tabletop Accessories
Beaded Rectangular Place Tiles with Bud Vase: I have my table set with new place tiles as we speak and it looks very nice. I am happy with them. I have a set of plain place tiles (no bud vase) and I can mix and match these at a bigger table.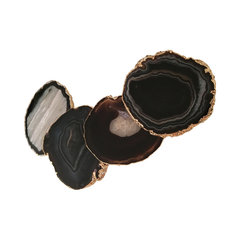 Black Agate Coaster, 24K Gold Finish, Set of 4
Tabletop Accessories
Absolutely gorgeous!!!!: These black agate and gold coasters are the most stunning, beautiful thing I have seen in a while. Just looking at them on my table makes me happy. They are MUCH more beautiful in person, more so than even in the pictures if you can imagine. My set has 2 all black, one black with a tiny bit of white-ish and one black with a huge white part. The gold is outstanding, shiny and rich, not just gold but a deep, rich yellow antique almost, really pops. I am going to buy another set and possibly two more. They were even packaged beautifully, in a nice almost JEWELRY box, individually foam wrapped inside. Do not hesitate, buy these coasters! (I was going to add pictures but my pictures don't do them justice, they are so much more gorgeous in person than a picture can show)