1 - 36 of 374,721 products
Sponsored Products
Featured Reviews of Traditional Bedroom Products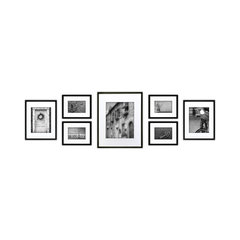 Percy 7-Piece Frame Set, Black
Traditional Bedroom Products
For all those of you looking for glass frames...: I purchased these frames hoping for something great but I was really unsure about how non-glass frames would look like in my house. I also purchased similar frames from CB2 and West Elm for roughly 3X more than what I paid for this entire frame set and let me tell you that these frames are WAY WORTH IT! They look so chic and elegant on my walls and add such a great contrasting touch to my living room. They also look very expensive and I'm no longer a real glass picture frame hunter after this.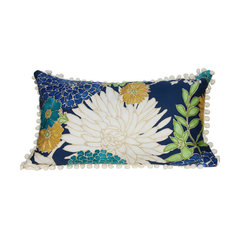 Lumbar Cotton Pillow Cover With Flower Print and Off White PomPom Trim
Traditional Bedroom Products
Beautiful Pillows: These pillow covers (3) were beautiful. I say "were" because we had to return them.......our fault because we thought the colors would match our current color scheme; they didn't. This vendor does beautiful work and are recommended highly. Our refund was prompt and very courteous.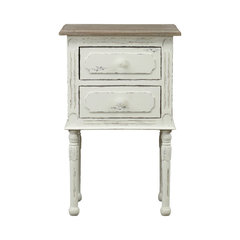 Anjou Traditional French Accent Nightstand
Traditional Bedroom Products
Nightstand for a Guest Bedroom: This was my first purchase from Houzz. The customer service representative was knowledgable and extremely helpful. The room was just painted a light grey tone with white trim and has hard wood floors. We purchased two Anjou Traditional French nightstands for both sides of the queen size bed. I would have liked them a couple inches taller but will compensate with a set of tall crystal lamps I just found on this site. The nightstands were packed extremely well and the only assembly required was to attach the legs; well constructed too! Perfect for a guest room and has room on the top for a lamp and small vase of flowers.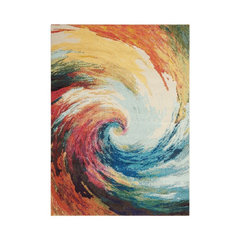 Amigo Sunset Area Rug, 5'3"x7'3"
Traditional Bedroom Products
Wave for a Lifetime!: This rug has met my expectations. It is a WOW factor...awesome, and will look great in our new Caribbean house (living area). The darker colors come alive and the lighter colors are subtle enough to compliment the deep blue and red. We laid it down to check it out and my husband did not want to roll it to put it back in its wrapping. That just goes to show how beautiful the rug is. Great purchase> Thanks HOUZZ!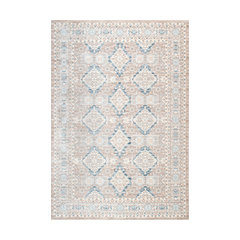 Molly Rae Rug, Sand, 7'10"x10'10"
Traditional Bedroom Products
Exactly what we were looking for: This carpet is a perfect mix of a classic oriental rug with a distressed look to it. It's a little thinner than we expected but it shouldn't be an issue once we add a carpet pad under it.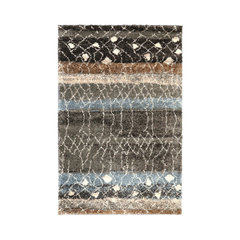 Traditional Bedroom Products
Adobe Natural Beauty 8X 10: Arrived on time, thick pile, natural earthy colors, lays flat with no pad needed. Adds warmth and beauty and function thick enough to lay upon. Very happy with our purchase from Houzz!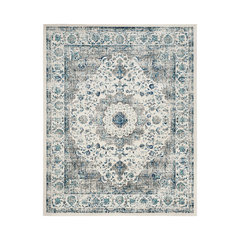 Madeline Rug, Gray, 8'x10'
Traditional Bedroom Products
Very happy with item.: This rug definitely met our expectations. There is more ivory than what the main picture shows, but we knew there would be judging by the additional pictures. Also the size was not exactly 12'x18', but it still works in our living room nicely. It also arrived quicker than expected, which was great. Overall we're very pleased and will recommend and revisit this site for other purchases.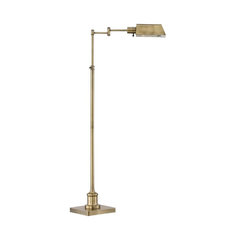 Traditional Aged Brass Pharmacy Floor Lamp With Adjustable Swing Arm
Traditional Bedroom Products
Great floor lamp: This floor lamp is exactly what I was looking for - adjustable height and swivel head. The lamp's "footprint" is 9" and it fits perfectly in the small corner behind my husband's reading chair. The construction and materials are sturdy and the lamp has an upscale appearance.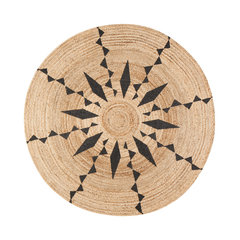 Jute Round Tribal Line Black Print, 8' Round
Traditional Bedroom Products
Great Casual Summertime Area Carpet: I am always nervous ordering products online, more often than not the colour is different than the online photo or the quality is not what you expected. The jute Tribal carpet did not disappoint. Nice golden tone to the jute, no hints of green or grey, perfect for my colour scheme. The jute is soft under foot. I ordered the 6 foot round and the shape is good, no wonky edges. Only a slight curl in the edges due to the tight wrapping, nothing that a day or top right side down won't correct. The black pattern is black not grey and there are no bleeding edges. No odour. Quickly delivery and nothing damaged. Good price, very decent quality, very pleased with the purchase. Now lets see how my cat likes it ;)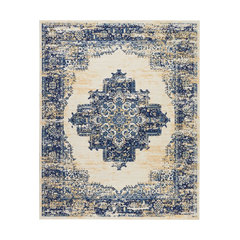 Nourison Grafix Area Rug, White, 7'10"x9'10"
Traditional Bedroom Products
Great deal!: After searching high and low for rugs, I just couldn't come to terms with spending 200+ on a cheap rug. With small kids, an expensive rug isn't a good investment for my family right now. So I was extremely pleased to find this rug, and under $100. It's thin, and will slide around, but with my furniture on top of it, it doesn't budge. Exactly as pictured.