1 - 36 of 441,596 products
Sponsored Products
Featured Reviews of Traditional Home Decor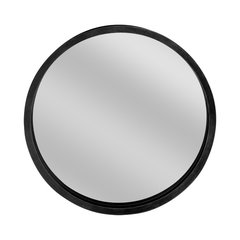 Huckins Round Wall Mirror, Black
Traditional Home Decor
mirror for bathroom: They are much darker than my computer makes them appear. They are more of a brown cinnamon color. Backed with cardboard, I hope this will hold up in the bathroom. They are the style that I wanted and fit the max size I could have above the vanity.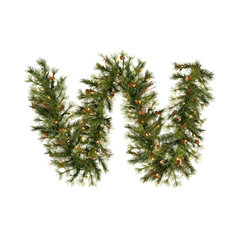 9' Mixed Country Pine Artificial Christmas Garland,Dura-Lit UL 100 Clear Lights
Traditional Home Decor
Very well-made and life-like.: I am quickly becoming a Houzz fan simply because of the consistently high quality of the merchandise I receive. I can pretty much count on the item being as good or often better than pictured; something very important with online shopping. I will continue to buy from here.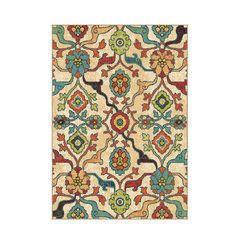 Hargrove Indoor/Outdoor Area Rug, 7'10"x10'10"
Traditional Home Decor
Beautiful rug!: I'm so happy with this rug, which I use beside the long kitchen counter, in front of the sink, dishwasher and trash/recycle cabinet. This is main work area and the rug provides great comfort over the hard tiles. The colors are true to the photo and pick up colors in drapes nearby in dining area. It cleans well and doesn't develop pilling. Minor spills have washed out perfectly with just cold water.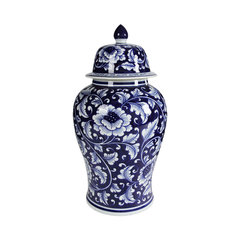 Blue and White Porcelain Ginger Jar With Lid
Traditional Home Decor
Absolutely beautiful!!: This looks beautiful in the picture but it truly doesn't do it justice, looks so much more stunning in person. Excellent craftsman ship great detail. Very satisfied with this purchase this if you're looking to get a blue and white ginger jar with lid you will not be dissaponted with this one.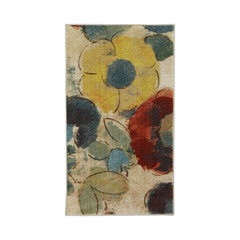 Traditional Home Decor
watercolor carpet: my new watercolor rug is beautiful and seems sturdy. The beautiful colors really tie in the colors in my condo. I am thinking of getting another. Currently in my living area it would also go great in my bedroom.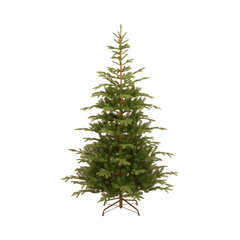 7 1/2' Feel Real Norwegian Spruce Hinged Tree
Traditional Home Decor
Finally!!: I've been looking for an affordable Norwegian spruce tree for years. This tree exceeded my expectations! It is solid and easy-to-assemble as well as extremely realistic looking. I especially like the brown trunk which gives it the appearance of a freshly cut tree. I highly recommend this tree to other buyers.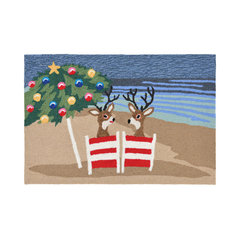 Frontporch Coastal Christmas Rug, Multi, 20"x30"
Traditional Home Decor
Cute: It's very cute, two Raindeers sitting on a beach... I love it! It's not typical Holiday design but it's festive design it is. Every body coming to my house also love it! Ps, I had my Red Hello rug outside the door and inside I have this Raindeers rug placed ...I'm ready for holiday season!!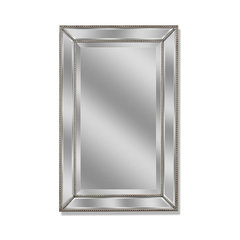 Traditional Home Decor
Elegant mirror: This is a beautiful and sturdy mirror. I bought it to go over the sink in a bathroom we just renovated. It adds class and style to the room. I like that the beading is subtle but adds to the overall look of the mirror by creating the illusion of a frame. I love this mirror, it looks even better in reality than in the photo. Very satisfied with my purchase and the delivery time.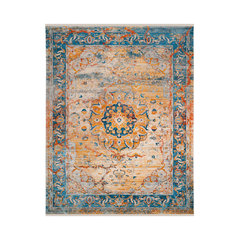 Safavieh Vintage Persian Rug, Blue/Multi, 8'x10'
Traditional Home Decor
Great choice and excellent price: I had been casually looking for a carpet for my living room for several months. I wanted a carpet that would compliment both my home and hardwood floors. I thought I had found one at a competitor's store. I was just about to purchase it when I decided to check out some websites to see if I could find it at a lower price. While looking around, I stumbled across this carpet and it was half the price and it was made by the same company. I'm always hesitant about purchasing furnishings from websites as I like to touch the product to check out the quality. However, after reading the return policy and learning that I could return the product within thirty days from my purchase, I felt as though I had nothing to lose. Also, an added bonus was this product came with free shipping. My carpet arrived within five days. Once I put it down, I was in love with it! I knew I had made the right choice. The colors and design of this carpet perfectly accent my room. The quality of this carpet is outstanding. If you are thinking about buying this carpet, don't hesitate!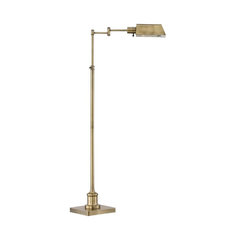 Traditional Aged Brass Pharmacy Floor Lamp With Adjustable Swing Arm
Traditional Home Decor
Great floor lamp: This floor lamp is exactly what I was looking for - adjustable height and swivel head. The lamp's "footprint" is 9" and it fits perfectly in the small corner behind my husband's reading chair. The construction and materials are sturdy and the lamp has an upscale appearance.