1 - 36 of 110,254 products
Sponsored Products
Featured Reviews of Traditional Kitchen and Dining Products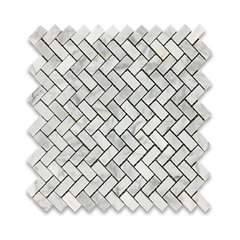 12"x12" Carrara White Herringbone Mosaic Tile Polished
Traditional Kitchen and Dining Products
A little small: The individual tiles here are a little small and I think the pattern would be TOO busy. But they are about as expected in the photo, so if that's your thing then they'll be great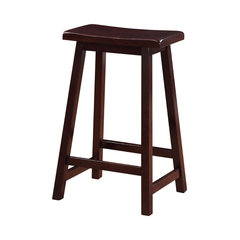 Chandler Saddle Counter Stool
Traditional Kitchen and Dining Products
Happy with purchase: The color is exactly what I was looking for - very dark brown - a cappuchino, very rich color. It was pretty easy to put together. I bought 4, and I only had issues with one of the stools. - Overall I'm glad I bought these. The price was right, and the look very nice at my bar. :)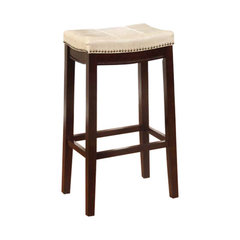 Rockne Seamed Bar Stool, Jute
Traditional Kitchen and Dining Products
Love the bar stools: I love the bar stools. I do think the assembly better happens with two people. Not difficult but to get a good tight hold two people is best. Some of the legs are not perfectly even but customer service was not hesitant to send out a new one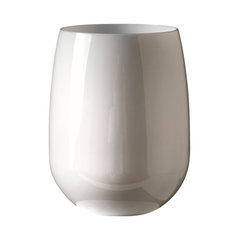 Stemless Wine Glasses, White, Set of 4
Traditional Kitchen and Dining Products
Upon delivery, were so excited to use them!: Upon delivery, were so excited to use them! Tapped them on the counter to be sure and YEP, they won't break. We've lost 7 wine glasses in 10 months due to clumsiness and the washer so hopefully these will be around much longer!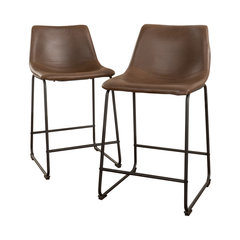 Denise Austin Home Central Vintage Brown Bar Stools, Set of 2
Traditional Kitchen and Dining Products
Comfortable, well built bar stools (at a great price): We were looking for 42" high bar stools for our new kitchen remodel. These fit the bill at a great price. Product arrived a few days after order. Assembly was very easy because all parts, holes, threaded inserts fit perfectly!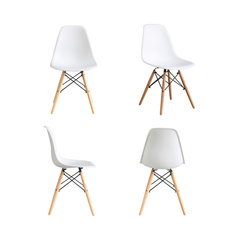 White Midcentury Natural Wood Metal Legs Dining Side Chairs White, Set of 4
Traditional Kitchen and Dining Products
great chairs: The chairs were delivered quickly and were super easy to assemble. I'm really happy with my purchase -- the pieces are inexpensive but feel sturdy and look great with my dining table. I highly recommend this seller!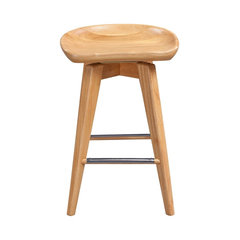 Dune Bali Swivel Counter Stool, Natural
Traditional Kitchen and Dining Products
super swivel stools!: These stools are perfect for my newly renovated kitchen. They are solid wood, are easy to assemble and very sturdy. They are also comfortable. I would purchase them again for my clients!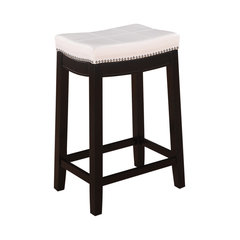 Rockne Seamed Counter Stool, White
Traditional Kitchen and Dining Products
Just as pictured: We purchased these stools for our kitchen showroom and absolutely love them. They are just as pictured and the assembly was very simple. The studs really "dress up" these simple stools. Very happy.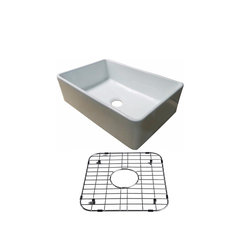 Fireclay Glossy White Farmhouse Kitchen Sink With Stainless Sink Protective Grid
Traditional Kitchen and Dining Products
Even better than expected!: I researched this company a little bit and discovered that it was a family owned business (which is why I bought it over the competitors.) it came very well protected/packaged, and had the presidents business card right on top! It was easy for our friend to install and support and is my favorite part of our new kitchen!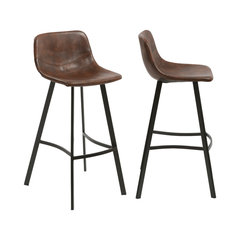 30" Faux Leather Upholstered Crocodile Skin Metal Barstools, Set of 2
Traditional Kitchen and Dining Products
Awesome barstools!!!: These barstools are very comfortable with the way they gently curve up the back. Even though they are low back, it does not cut or dig into your back like other barstools. Great quality (for faux leather) and value and the price- can't be beat. Love the subtle detail of the crocodile texture. True matte black wrought iron look and feel. Color is exactly as pictured- warm rich deep brown. The entire metal base comes as a one piece unit which makes for an extremely sturdy stool and very easy assembly. No wobbly legs or tippy feeling as some other stools that require each leg to be attached separately. Simply attach the seat base and it's ready to go. Love them so much I bought 2 more- had just enough room at the bar top to fit 5. Will keep the extra as a spare. Awesome product and highly recommend!