Sponsored Products
Featured Reviews of Traditional Throw Blankets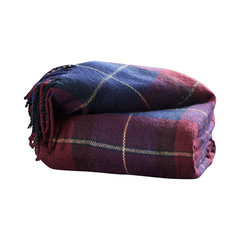 Cashmere-Like Blanket Throw, Red/Blue
Traditional Throw Blankets
Instant Joy: 3acrylic throws are draped on living room furniture & the past 2 days of Fridged temps have made them a welcome addition ,No matter where I choose to sit,one is just waiting there to welcome such toasty comfort. I' m delighted!⛄️☃I'm a happy camper.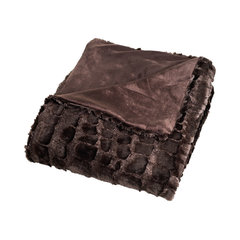 Plush Croc Embossed Faux Fur Mink Throw by Lavish Home, Brown
Traditional Throw Blankets
So Soft and Plush: This throw is so soft. Although only one side is embossed, both sides are super soft. It's definitely a 'throw' size and not a blanket size. I have it draped over an ottoman. It's enough to cover a small person though.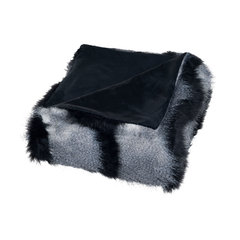 Luxury Long-Haired Striped Faux Fur Throw, Black
Traditional Throw Blankets
Soft, furry, cozy, looks expensive and very real: Everyone is fighting over this at my house! And I just bought one for a friend in Vermont where cozy is a requirement in the Winter. This is not lightweight, but very real looking faux fur in shades that seem very grey wolf-real with brown sable like undertones on one side, and darker chocolate brown solid on the other in a velvety soft fabric. It really looks good "thrown" on a chaise or couch and looks expensive.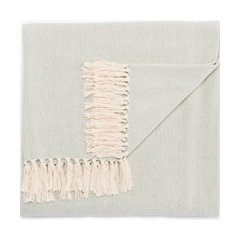 Jaipur Living Cannon Green/Cream Chevron Throw, 50x60, Mineral Blue
Traditional Throw Blankets
Nice Looking Throw: Nice Looking Throw. The color is somewhat darker than expected and not quite as soft as the other throws I purchased (herringbone design throw blanket in gray. I still think it has a great look, very classy.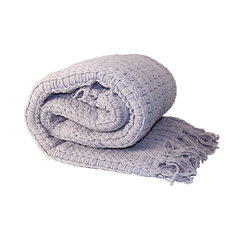 Space Yarn Knitted Throw, Lilac
Traditional Throw Blankets
Almost perfect: Love the weight of it and the texture, but like some other reviews it does catch easily especially if you're wearing rings etc. I've washed and dried them with no problems. Overall I am satisfied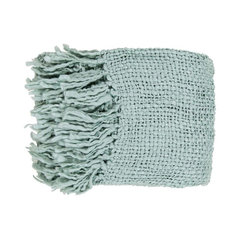 Surya Tobias 4'3"x5'11" Throw Blanket, Teal
Traditional Throw Blankets
I love this throw: This is the perfect soft teal color I was looking for. It looks wonderful on my little loveseat. It came very quickly, and was exactly what I had searched for. Thank you Houzz!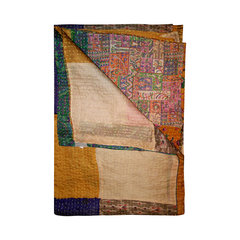 100% Silk Kantha Throw, Multi, 50"x70"
Traditional Throw Blankets
Lovely throw: The quality is very good and the throw is really lovely. When I get the room all together I know it will be great. My only ...very small....disappointment is that it isn't really a soft and cuddly throw. I was expecting something more to snuggle in rather than a lap throw. I am keeping it as it is well made and I know will make a statement draped on my sofa.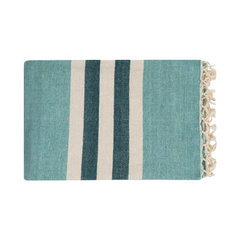 Surya Troy Cotton Throw Blanket, Aqua
Traditional Throw Blankets
Beautiful: This throw looks exactly like it was pictured online, so there were no unwanted surprises. It is very substantial and the fabric is beautifully textured. I would highly recommend this to anyone looking for something different than what you would find in most stores.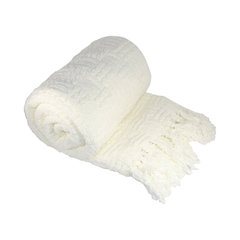 Cable Knitted Throw Blanket, Antique White, 60"x80"
Traditional Throw Blankets
Warm & wonderful: Just what we were looking for. Use it on the back of a leather couch, when you take a nap it's just so soft & warm I drift into a luxurious afternoon snooze THANKS!!! Great product!