1 - 36 of 111,908 products
Sponsored Products
Featured Reviews of Transitional Home Decor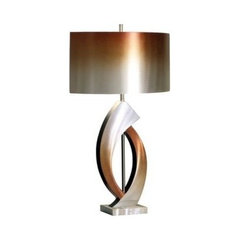 Transitional Home Decor
Real Beauty: We love the lamps that we purchased for our bedroom. Initially very difficult to put the shades together. The trick is to tape them together in order to put the corner strip on them. Worked like a charm.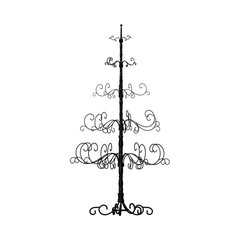 7Ft Wrought Iron Christmas Tree
Transitional Home Decor
Forever Christmas tree: I love this unique Christmas tree. It will look fresh each year. I found it stores so easily in it's almost square box. The grand size is for fun to decorate. With it's style I can use in different rooms and even have more than one tree with out being redundant . I can decorate it or leave it as it is, a simple and elegant .Christmas symbol.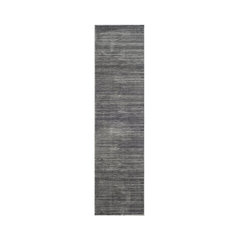 Powell Runner Rug, Gray, 2'2"x8'
Transitional Home Decor
Great Value: This rug is plush and very well made. It is a subtle pattern that will not show the dirt. I ordered more of these and they really make my light hardwood floors look more beautiful.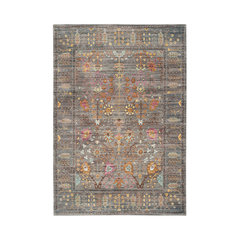 Transitional Home Decor
Creating color scheme for bedroom...: The colors on the Safavieh Odette Woven Rug has helped me to pull together a color scheme for my master bedroom. I love the the way the colors look faded from one angle and bright from another. The size and placement of the rug under the bed has created an intimate feel to that side of the room.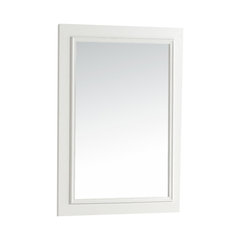 Transitional Home Decor
Nice sturdy mirrors: I bought two of the for our remodel in a bathroom. We are very happy with them. I originally wanted two 24"x30", but this actually turned out to be a better fit. I will definitely order from houzz again!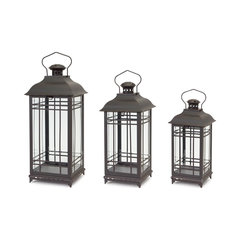 Transitional Home Decor
Pleased: The lanterns are perfect on my fireplace hearth. The metal is somewhat flimsy, but for the price, I wasn't expecting perfection. They were packaged extremely well - not one piece of glass broken plus there is extra glass included for each lantern - pleasant surprise. Assembly was very simple. Overall, I am happy with the .purchase!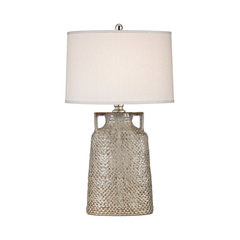 Dimond Naxos 1-Light Table Lamp in Charring Cream Glaze D2923
Transitional Home Decor
Stunning: Beautiful lamp that is a wonderful addition to my entryway. It looks much more expensive than the price I paid. It goes well with my traditional decor but would look good in many other styles.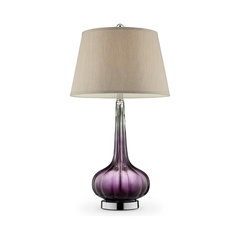 30" Tall Glass Table Lamp "Mulberry" With Purple Finish, Fabric Shade
Transitional Home Decor
Beautiful Lamp: I will not pay $72 per lamp again! I bought two but the quality of the lamp is decent more than I expected! The purple glass is beautiful. They're huge and makes a statement for sure! Just wished it came with a different shade.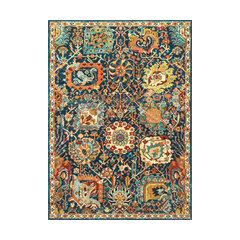 Dense Peony Tree Of Life Area Rugs, Blue, 4'x6'
Transitional Home Decor
Beautiful: I needed a rug for my bedroom which has a bit of a hippy look, with colors from the seventies and all artwork in flowers. This rug is perfect in all respects. It isn't heavy so when I put the rug pad under it, it won't be too thick. It's hard to tell when you're shopping online, if the colors represented are true. These are true on my iPad so I was relieved when I saw it.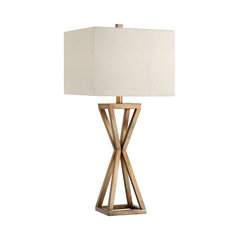 Catalina Ezra 31" 3-Way Gold Open Caged Metal Table Lamp, Bulb Included
Transitional Home Decor
Modern geometric lamp: On-trend metallic geometric lamp - the color is a little more shaded than appears in photos (looks more of a nuanced gold in person) which adds to the appeal. Ordered two total and both lampshades don't sit exactly right unless you fuss with the harp and bend them into place. Also, I should have measured better, but these are actually pretty large! Packaging was frustrating - separate pieces of styrofoam and cardboard all taped together, which meant tiny polystyrene bubbles everywhere.