1 - 36 of 44,503 products
Sponsored Products
Featured Reviews of Tropical Home Decor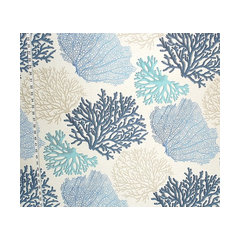 Blue Coral Fabric Aqua Ocean, Standard Cut
Tropical Home Decor
wonderful colors: This pattern is perfect for a beach house chair. The colors go with almost anything that reminds you of the beach/ocean. Fabric came quickly and was packed well. I will order from them again.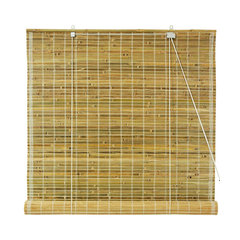 Burnt Bamboo Roll Up Blinds, Natural, 36"x72"
Tropical Home Decor
great shades: perfect for my porch and they look very nice. But be aware these do not give complete privacy if you have a light on in the room you can be seen from outside. They filter the light to make the room softer. Love them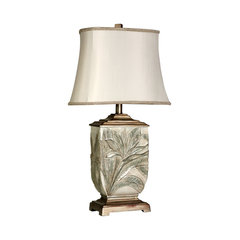 Stylecraft Foliage Embossed Bellevue Table Lamp
Tropical Home Decor
These lamps are just what I expected.: These lamps are just what I expected. They are beautiful and the color is exactly as shown in the picture. I am very happy with them. The color for me is a perfect color to decorate my living rom around. Thank you hour!!!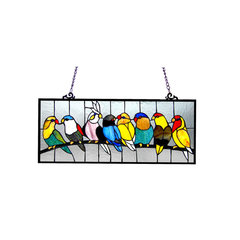 Chloe Lighting Birdies Stained Glass Featuring Birds Window Panel, 25.5"x10.5"
Tropical Home Decor
We now have THREE of these beautiful bird stained glass panels.: We now have THREE of these beautiful bird stained glass panels. One in each of our houses and one as a gift to a neighbor who just loved them as much as we do. And you can't beat the price and fast shipping. Thanks!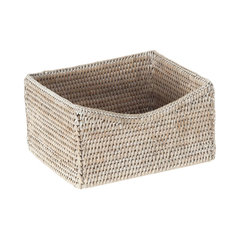 La Jolla Handwoven Rattan Organizing & Shelf Basket, White Wash
Tropical Home Decor
Great basket: This is a really nice little basket. It's well made, convenient style - it's comfortable to put things in and take them out. It's on my desk, filled with office supplies I use daily. I like the light color.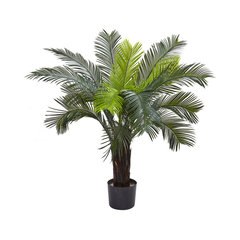 3' Cycas Tree UV Resistant, Indoor/Outdoor
Tropical Home Decor
Absolutely true-to-life tree!: This wonderful Cycas palm is a standout in my 'zen' patio garden. It looks so real with a bark trunk and deep green fronds. I couldn't be more pleased with this addition to my other faux plantings. Here in southern California, where conserving water is a must, realistic 'plants' like these are a god-send. My patio is green and cool and serene - and never requires maintenance. Couldn't want more!!!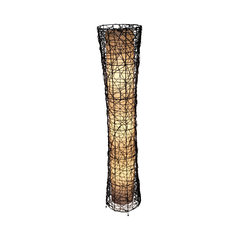 Handmade Modern Floor Lamp
Tropical Home Decor
Beautifully designed and well-made lantern. Looks just like the pictures.: I love this lantern. I ended up putting it on a stand to give it more height. In hindsight, I would've paid more for the taller one as the search for a suitable stand was took some effort. But I still love this one and highly recommend it.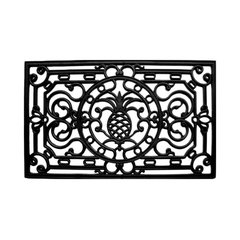 Pineapple Heritage Rubber Doormat
Tropical Home Decor
Just what I was looking for!: Like everything else I have purchased through Houzz, this doormat is terrific. I didn't want anything colorful that would compete with my front door, nor did I want the coir look. This doormat is perfect.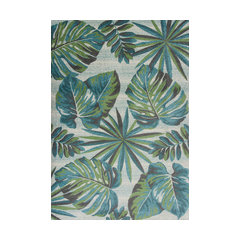 Stella Teal/Green Nassau Rug, 3'3"x4'11"
Tropical Home Decor
Love the rug!: I bought three of these rugs for the master bedroom and am very pleased with them. The colors are deep, vibrant and true to the picture. They arrived in great condition and laid flat almost immediately. They stay in place and need no pad underneath. They feel good on bare feet too!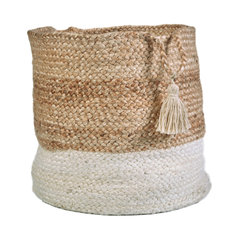 Montego Two-Toned Natural Jute Decorative Storage Basket, 15x15x15
Tropical Home Decor
Beautiful but a little flimsy: Love the aesthetic of this basket, but just keep in mind that without having a vase that fits snugly within, it will look a little "wilted". To remedy that however, it is just a matter of filling the basket enough though. I still love it. The tassel on the handle and the white bottom section are super cute.