Featured Reviews of Tropical Rugs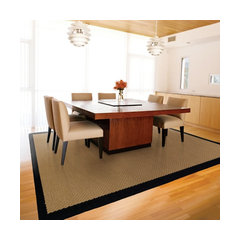 Malibu Indoor and Outdoor Outdoor Beige and Black Rug, 7'3"x10'6"
Tropical Rugs
Everything I expected: This rug is really good looking, great quality, and was a great price. It was delivered within 5 days of ordering and was exactly as described on the website. I would recommend this product.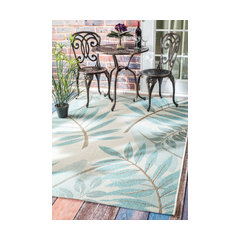 Machine Made Anlier Indoor/Outdoor Rug, Turquoise, 7'10"x11'2"
Tropical Rugs
Outdoor rug: Received this rug as promised. Unrolled it today and am very pleased. The weave is very nice and the colors are perfect. Would recommend this rug for anyone looking for a tropical looking outdoor rug.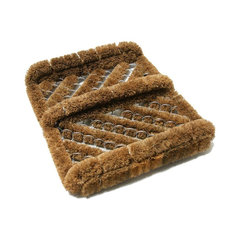 Tropical Rugs
Very effective, exactly what I needed.: Very light, small in size. Works effectively. You have to stand on one side while brushing the other side and vice versa or else the mat will move. Cleans my shoes very effectively.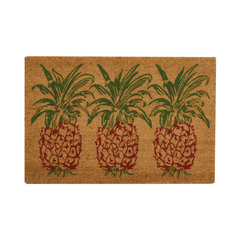 Waverly Greetings Collection Pineapple Accent Rug, Orange, 2'x3'
Tropical Rugs
I love them!: Purchased two -- one for each patio door -- and they're perfect. I love the color scheme and the nice, large size, and they do a great job of keeping us and our dogs from tracking leaves and flower petals into the house.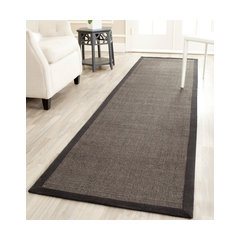 Safavieh Dumont Natural Fiber Rug, Charcoal and Charcoal, 2'6"x10'
Tropical Rugs
Great runner for high traffic area: This runner is perfect in my laundry room/mud room. The color and clean lines look good and the non-slip backing keeps it continuously in place. Just what I was looking for and at a great price.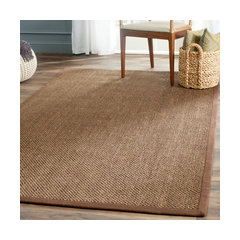 Safavieh Jenny Natural Fiber Rug, Brown and Brown, 5'x8'
Tropical Rugs
Great: I have purchased this rug before. It is attractive and durable. Also had the rubber back to prevent dlipping. I gave all wood floors in my house with several dogs. This is a life saver!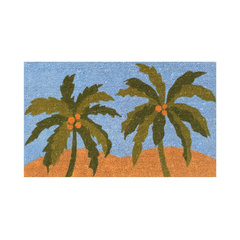 Tropical Rugs
Planter and Doormat: I just wish I had reviewed the size of the planter more closely because I thought I'd be getting a much larger one at that pricepoint. The doormat is awesome & an excellent price.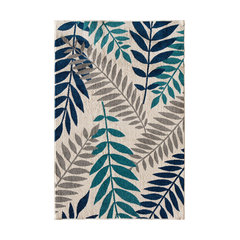 Terrace Tropic Rug, Snow and Sapphire, 7'10" X 9'10"
Tropical Rugs
Very nice, Shipped fast: I am very happy with the rug. For the price it has a surprisingly nice weight to it and the colors are very true to the listing. Looks great at my back door. I love finding nice quality items that you're not married to due to their high price. This is something that I can change every year or two and not feel like I'm throwing money away.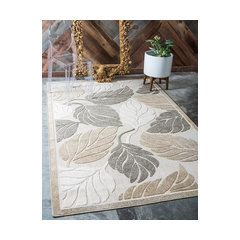 5'x8'Transitional Beige Area Rug
Tropical Rugs
Love this rug: The colors are true to the picture. The design is sculptured and different textures, making this rug very expensive. I use it in my kitchen with pergo floor, so it required a rug pad.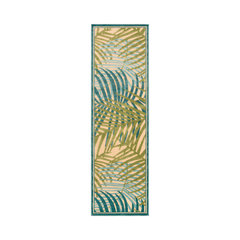 Surya PRT1064-26710 Portera Area Rug
Tropical Rugs
Beautiful Rug: Ordering and shipping - Ordering was easy and quick. Shipping was fast and on time. The rug was wrapped properly with no damage. Over all great experience. Product - I purchased the 7 x 10 rug for our newly built patio cover and it fit perfectly in the area need. I purchase this rug because of the price point, it had a classic design, the colors matched my needs, I wanted something tropical and it was for an outdoor area. I love the rug because it's actually softer than most outdoor rugs which can be a bit rough. When I first laid it out I was doing yoga stretches on it, very nice to even sit on. I cannot comment a lot on how it will hold up and if the colors fade as I've only had it for about a week but our rug will be under a covered patio cover so I think it should be fine. We got it wet and it dried fast and no color of the dyes ran and seemed to hold up well. I have not sprayed it soaking wet yet but it seems to not have any issues getting it wet and drying. I absolutely love this rug and would purchase again and recommend for purchase.