Sponsored Products
Featured Reviews of Victorian Bath Products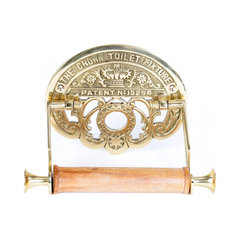 Brass Toilet Paper Holder, 'the Crown', Polished Brass Finish
Victorian Bath Products
solid and beautiful: Looks as pictured. Heavy/solid construction. Design could go well with a variety fo interior design styles. Laquer on brass near the horizontal handles for the paper roll was a little chipped/rubbed from where it rests in the side hooks, but don't think that's a big deal.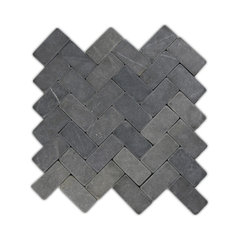 11"x12" Gray Herringbone Stone Mosaic Tile
Victorian Bath Products
Solid, sturdy, well made: This is made of heavy, thick pieces of real stone, not a ceramic impostor. The mesh is very strong - it needs to be! This is a non-grout tile and the pieces are virtually touching with small spaces where the corners meet. It could be grouted though if desired. We are using as a back splash with a sealer. The sealer enriches the color and natural variation of the stones - as well as making it easier to clean. Looks good too!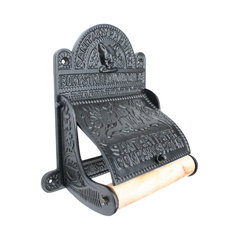 Vintage Toilet Paper Holder Black Aluminum Tissue Holder
Victorian Bath Products
Great vintage toilet paper holder: This is a heavy duty, good quality toilet paper holder. Great for a vintage style. I have a lot of black cast iron hardware and accents and this goes nicely with everything. I love all the choices that Houzz has to offer!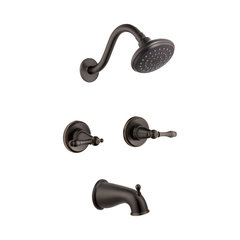 York Shower Head and Faucet, Oil Rubbed Bronze, 4-Piece Set
Victorian Bath Products
Seems good so far.: Order came on time and all parts were there. Looks very nice. Turning is a little scratchy but not bad. Won't know if this is quality hardware for another 10 years, since it needs to last many years, hence only 4 stars.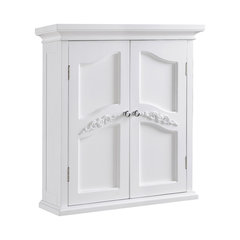 Versailles Wall Cabinet with 2 Doors
Victorian Bath Products
I really like my new wall cabinet. Aase: I really like my new wall cabinet. It looks nice. When putting it together we found that it was all wood, even the back. Contrary to what other furniture that you put together yourself, all the holes for screws lined up., so it was a real easy job. I will, if I need anything, not hesitate to buy more from you and I recommend your company to others. Also, the cabinet came on time as promised. Aase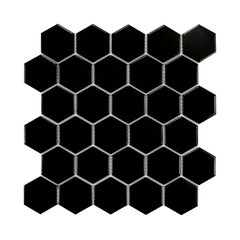 10.5"x11" Victorian Hex Mosaic Floor/Wall Tiles, Set of 10, Glossy Black
Victorian Bath Products
Great tiles that work with any decor style: Like subway tiles, these hexagon tiles can work with traditional, transition or modern decor. I purchased them for the shower floors in my new home build. Each bathroom has different tile, but these tiles work with them all. Great solution.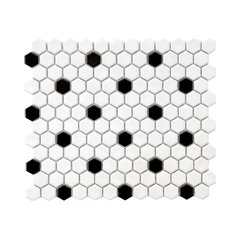 10.25"x11.75" Victorian Hex White and Black Dot Mosaic Tiles, Set of 10
Victorian Bath Products
Flower is NOT in center, but looks good: Our tile installer had installed multiple pieces before discovering the flower is not actually centered in the tile. He had to take it back out and reposition it so that the flowers were in straight rows. They look great when in.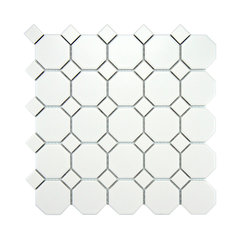 11.5"x11.5" Victorian Octagon Matte White With White Dot Mosaic Tiles, Set of 10
Victorian Bath Products
Repeat purchase: I bought this tile for a home we built in another state and loved it so much that when we moved this summer and decided on renovating this new home, I knew I wanted the same flooring. We love it and get compliments from everyone who sees it.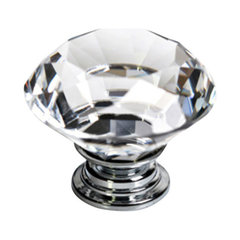 Audrey Drawer Pulls, Set of 8
Victorian Bath Products
Beautiful hardware for our master bathroom.: Got more than we expected! This knob is beautiful, heavy and worth every penny. Price was right! Be sure to note that the knob is sold in quantities of 8! Much prettier than the acrylic look a-likes!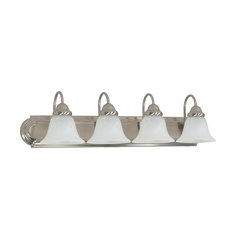 Brushed Nickel and Alabaster Glass 4-Light Vanity Bath Wall, 30"
Victorian Bath Products
Looks fantastic: Fantastic product for the money. I'd recommend using more screws on the backing plate than those supplied, even with anchors and/or studs the light is a little heavy w/ the shades on it for the backing plate. A few extra decking screws through the back plate into the studs made it perfect.