Sponsored Products
Featured Reviews of Victorian Outdoor Products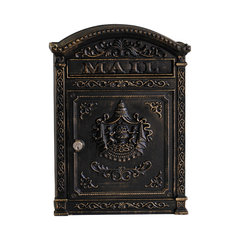 Winslow Cast Aluminum Mailbox, Bronze
Victorian Outdoor Products
Amazing mailbox: I was looking for months for the perfect mailbox. I kept loving this one but did not want to spend over $100 on a mailbox. However, I did not find any mailbox that caught my eye and purchased this one. I am so happy and excited. The mailbox is everything I was looking for. It looks even better in person!!!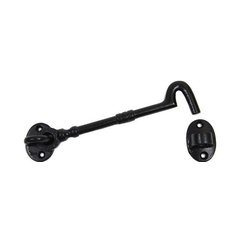 Antique Cabin Hooks, Black, 4"
Victorian Outdoor Products
Just what I was looking for!: This antique cabin hook seems like a tiny detail, but it solves the problem of securely closing a bathroom door in my home which is a 150 year old former one-room schoolhouse. The option of changing the door knob did not satisfy my hope to keep things simple. The hook arrived quickly and was well packaged. Very pleased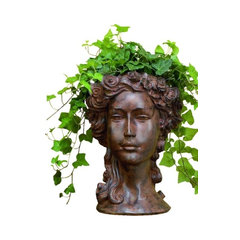 Victorian Outdoor Products
Beautiful and bigger than I expected.: Beautiful and bigger than I expected. I am looking forward to placing her in my garden. The only reason she got 4 stars instead of 5 is because I think she is too expensive. However it is hard to find one of this quality so I splurged!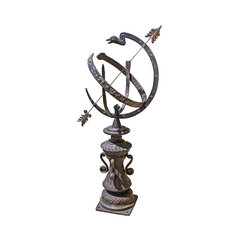 Hyde Park Authentic Garden Armillary Sphere
Victorian Outdoor Products
Excellent item: It came very well packaged so nothing got damaged in shipping. I received the item the next day after ordering. I can't wait to put it out by my patio. It looks very cool. I bought a concrete planter that I am going to flip upside down to use as a pedestal. I am also going to spray it with a clear coat before I put it out so it won't rust.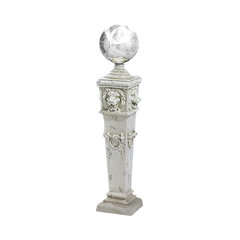 Lion Head Gazing Globe Garden Pillar Statue
Victorian Outdoor Products
Slightly above satisfaction: First impression of the Pillars, we were satisfied. However, the Globes in how they are mounted was not too satisfying; they basically have a 3-4 inch stem that keeps them sitting inside of the Pillar, but could be easily taken out or damaged by a strong wind. Also, thinking about the rain entering this same hole could possibly fill the Pillar if it doesn't leak out somewhere. I will be needing to make some modifications to these Pillars with Globes before displaying them in from of my property to avoid damage from the weather.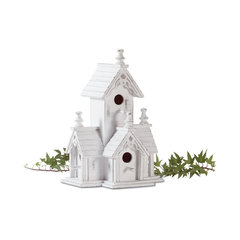 Victorian Outdoor Products
Birdhouse: I love having bird houses outside. Fun to watch all the birds use them every year. Quality is good, just wish the holes were a little smaller. Shipped when they said it would.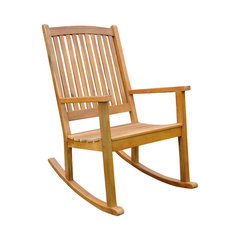 Acacia Large Rocking Chair, Rustic Brown
Victorian Outdoor Products
Nice chair, doesn't rock that well: Pros: Fairly easy to put together, good size - not too big or small (I was worried that "large" in description would mean it was too big), seat is comfy, great barn red not too bright. Cons: back is not contoured so I will have to get pillow for back and chair does not rock smoothly.