Brooklyn, NY

Lumber and Building Supplies

If you've never been involved in building a new Brooklyn home or doing a house renovation, you'll be amazed at the variety of Brooklyn, NY building supplies and manufacturers that exist today.

More
Custom Cut glass nyc provides glass and glazing services in new york, whether its for your home, business or...
Read More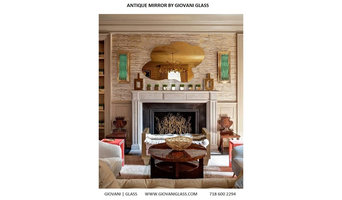 Giovani Glass inc. is manufacturer of custom Architectural and Decorative laminated safety glass, structural...
Read More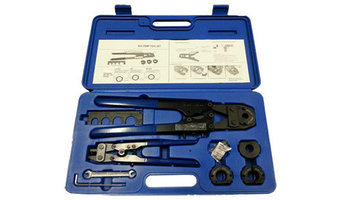 Canarsee is a leading PEX, Plumbing & HVAC supply with over five thousands products in stock of top brands...
Read More
Metropolitan Home Hardware & Bath is a full service provider of architectural, decorative, & door hardware,...
Read More
Moe Distributors has a long and rich history, servicing industry professionals and homeowners for over 40 years....
Read More
Kuiken Brothers has been providing professional service and the highest quality residential and commercial...
Read More
As a family-owned company rooted in Connecticut and Southern New York, we have built generations' worth of trust...
Read More
Since 1993, All The Details has provided professional expertise to Architects, Developers, & Contractors. We...
Read More
Coral Cast was founded in 2006 by a group of developers looking to provide the market with quality precast...
Read More
We are a full service countertop fabrication company specializing in a variety of countertop surfaces including...
Read More
BrickFarm curates the world for brick that tells stories of the past, and creates new stories of your own for...
Read More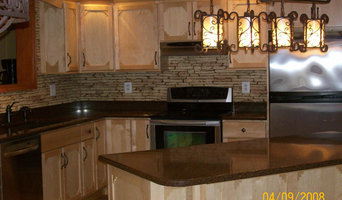 FauxPanels® was established in 1972 and has worked in the Home Improvement Industry ever since. Our site offers...
Read More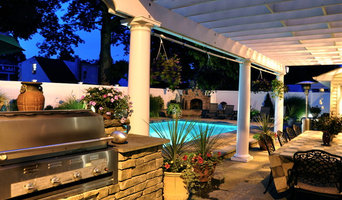 Supplying Long Island with premium masonry supplies
Read More
"Quality You Can Trust from North America's Largest Roofing Manufacturer." Founded in 1886, GAF has grown to...
Read More
Eastern Glass Block highlights the beauty and benefits of glass blocks in this site. Whether you are a homeowner,...
Read More
Featured Reviews for Building Supplies in Brooklyn, NY

Custom Cut Glass
Building Supplies in Brooklyn, NY
"This is the first time I meet with the company Custom Cut Glass. I needed frameless shower doors. I make an order online. Soon I was called by an employee, who answered all the questions and advised that I needed. Doors installed, like everything, the wife happy. They are actually professionals"
- Fred Turkon

GIOVANI GLASS
Building Supplies in Brooklyn, NY
"John, has been responsive, kind and efficient. I purchased a VIGO frameless glass door for one of my renovation project and in 10 days was perfectly installed. I highly recommend this company."
- LANDSTUDIO NY

Canarsee
Building Supplies in Brooklyn, NY
"PEXMALL.Com perfect customer service, he was lowest price, fast shipping, and quality PEX products. If you need a PEX tubing for your plumbing or PEX for hydronic floor heating look no further! Thank you PEXMALL!"
- Greenleaf Plumbing, LLC

Metropolitan Home Hardware & Bath LLC
Building Supplies in Brooklyn, NY
"I am an Interior Designer based in NYC. Metropolitan Home Hardware & Bath has an amazing showroom filled with a gorgeous selection of tiles and stone and staffed by knowledgable, friendly, and helpful staff. I went to MHH&B, hoping that I could get inspiration for master bath renovation project, and I was not disappointed I worked with the owner Richard, who was incredibly helpful both in the showroom, and after the purchase. Richard helped me come up with some interesting design schemes and gave me samples of tiles, stone, etc. He even drew a very impressive sketch of what the tile pattern could look like and created a more unique flooring pattern. I have dealt with Ann Sacks, Waterworks, ect...- to try to find similar items, only to be disappointed. I highly recommend visiting the showroom for inspiration. it can be overwhelming, so make sure to ask someone for help. It's free and will make a huge difference in the final outcome in your project. Do yourself a favor and go visit. Richard is amazing and will help you plan and design your space, give you samples and quotes, and even help you out once the purchase has been completed."
- House of Oasis

Moe Distributors Inc
Building Supplies in Brooklyn, NY
"Working with Moe Distributors always yields great results. They provide exceptional services that are catered to every client's needs. We highly recommend their business."
- House of Funk

Kuiken Brothers Company, inc
Building Supplies in Brooklyn, NY
"Great company, a valuable partner for any Craftsman! My experience with Kuiken Brothers spans 15 years and counting. A company full of people that are not only good but knowledgeable. Top products, clean yards and fast service are just a few values that impact the bottom line. Kuiken Brothers understands the industry and the importance of information. Hosting events like their Expo or the Katz roadshow to product demo days. They assist in the ability to learn, getting the facts on new products right from the source. Even providing exposure to better building practices from vetted experts. Steps like this lead to enhancing the industry! One of my favorite products is their Classical Moulding line. We all know "trim" architectural woodwork greatly enhances a home. These profiles achieve exactly that. True, tried and tested timeless designs, I use them any chance I have! Visit their site and have a look! If you want your house to feel like a home, seriously consider these mouldings."
- Kehoe Kustom, LLC

Ring's End
Building Supplies in Brooklyn, NY
"the kitchen design and estimate we received from the ring's end designer was excellent. He was professional and knew his products well. He spent a great deal of time listening to our needs."
- sferrara1234

All the Details Inc
Building Supplies in Brooklyn, NY
"I have worked with John and Linda of All the Details over the past few years and always have found that they were appropriately branded... They pay close attention to detail in a business where the details can be staggering. They also have attitude, work ethic, and the integrity you will want around your projects. We have worked together on projects from $30K - over $200K. A good outfit to have on your team... All the Details has earned the highest ratings from me."
- Keifer Consulting

Coral Cast Architectural Stone
Building Supplies in Brooklyn, NY
"The staff at Coral Cast are very professional, knowledgeable and easy to work with. They worked with us on a new commercial construction project and helped us fashion the design, size and color of the stones and made numerous accommodations for us, in terms of productions schedule and delivery. With their help, we have been able to construct a beautiful building, which has enhanced the neighborhood and earns us constant praises. We look forward to working with Joe, John, Joe Jr, and Dawn on our next project very soon."
- mbakshiaolcom

Custom Counters By Precision
Building Supplies in Brooklyn, NY
"Precision Custom Counters provided the granite counter for my new bathroom. First, once I picked the material I wanted, the owner was careful to make sure that I knew that the patterns vary and the amount of "marbling" could be very different than that of the small sample. I really appreciated knowing this up front. It is all about controlling expectations! They showed up with a crew that knew what they were doing - they used laser measurement to insure the counters fit perfectly - and they did! They were quick, efficient, respectful of me and my home - e.g. they all immediately put on shoe covers as they entered my house. They delivered the counter on schedule as promised. They were extremely careful in bringing the counter up the stairs to insure that they did not nick a wall. The costs were reasonable and the job was perfect. Need I say more!"
- carolsclightstone