New Hope, PA

Lumber and Building Supplies

If you've never been involved in building a new New Hope home or doing a house renovation, you'll be amazed at the variety of New Hope, PA building supplies and manufacturers that exist today.

More
ILKEM Marble is the largest fabricator and installer of Natural & Engineered stone counter-tops in Pennsylvania,...
Read More
Timberlane, Inc. is one of the most respected brands in the shutter industry and produces high-quality exterior...
Read More
Moe Distributors has a long and rich history, servicing industry professionals and homeowners for over 40 years....
Read More
Brazilian Direct Ltd. Exceeding Customer Expectations for over 15 years. Premium Exotic Hardwood Flooring,...
Read More
Kuiken Brothers has been providing professional service and the highest quality residential and commercial...
Read More
The Wood Works is a custom wood retail store that sells moldings, stair railings, fireplace mantels & shelves,...
Read More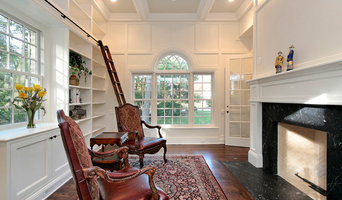 Supplier of Building Materials for you home Doors, windows, moldings, cabinets, lumber and more
Read More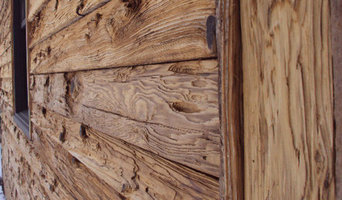 Supplier of antique and reclaimed building materials. Specializing in wood products such as flooring, barn...
Read More
We are a full service countertop fabrication company specializing in a variety of countertop surfaces including...
Read More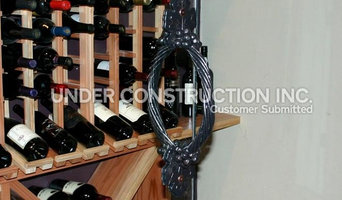 Find decorative cabinet hardware, door hardware, builders hardware, window & shutter hardware & kitchen and bath...
Read More
"Quality You Can Trust from North America's Largest Roofing Manufacturer." Founded in 1886, GAF has grown to...
Read More
Eastern Glass Block highlights the beauty and benefits of glass blocks in this site. Whether you are a homeowner,...
Read More
Northern Roof Tiles is North America's premier importer of fine clay roofing tiles. We have been in business for...
Read More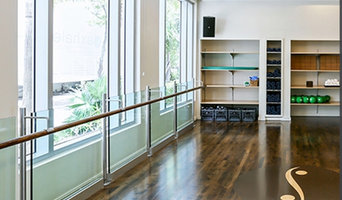 Custom Barres, LLC, designs and manufactures professional ballet barres that are featured in gyms and performance...
Read More
Well Done Building Products provides quality building materials for Builders, Remodelers, Architects, Developers,...
Read More
Featured Reviews for Building Supplies in New Hope, PA

Ilkem Marble
Building Supplies in New Hope, PA
"We loved the beautiful countertops in our relatives' house so we asked them where they came from, and they recommended Ilkem. We found a slab we liked, had measurements taken that same day, and had the new countertops and sink installed a week or two later. Very happy with the service, quality and installation! The new counters look great and really help update the look of our kitchen."
- Stephanie Thurrott

Timberlane Shutters
Building Supplies in New Hope, PA
"No landscaping yet, but wanted to share the transformation. Thank you to Nick Talio and Joe Walsh for their professionalism and customer service. We have now put Timberlane shutters on two homes. Have loved the finished products both times! Impeccable work."
- Maribeth

Moe Distributors Inc
Building Supplies in New Hope, PA
"Working with Moe Distributors always yields great results. They provide exceptional services that are catered to every client's needs. We highly recommend their business."
- House of Funk

Brazilian Direct, Ltd
Building Supplies in New Hope, PA
"I was recommended to Brazilian Direct by friends who had purchased this product about 12 years ago. They have an absolutely beautiful custom home and their floors are fabulous, so we had already decided if we ever renovated another house, we wanted the same type of teak flooring. We do not live very far from the owner of this business, and he was very accommodating and wanted to make sure we had good service. He is very specific about how these floors should be installed, and we ended up using an installer that he recommended (who was a super nice guy and did a great job per my general contractor, Old Woods Properties out of Green Lane, PA). I have to say that there was VERY little waste with this product and these installers, and we ended up with enough wood to do an additional small room, so following our general contractors recommendation, we decided to purchase a few more boxes and now our renovation has hardwood flooring throughout."
- teva1

Kuiken Brothers Company, inc
Building Supplies in New Hope, PA
"Great company, a valuable partner for any Craftsman! My experience with Kuiken Brothers spans 15 years and counting. A company full of people that are not only good but knowledgeable. Top products, clean yards and fast service are just a few values that impact the bottom line. Kuiken Brothers understands the industry and the importance of information. Hosting events like their Expo or the Katz roadshow to product demo days. They assist in the ability to learn, getting the facts on new products right from the source. Even providing exposure to better building practices from vetted experts. Steps like this lead to enhancing the industry! One of my favorite products is their Classical Moulding line. We all know "trim" architectural woodwork greatly enhances a home. These profiles achieve exactly that. True, tried and tested timeless designs, I use them any chance I have! Visit their site and have a look! If you want your house to feel like a home, seriously consider these mouldings."
- Kehoe Kustom, LLC
Wood Works The
Building Supplies in New Hope, PA
"I will recommend this company to everybody. My wife & I wanted a bar for our basement and went to the Wood Works. We were referred to from a friend. They were so helpful and had many bars on display at their showroom. We got an oak bar and a back bar that met and exceeded our expectations. Sales staff was helpful and prices were very acceptable."
- robbiebartlio

Bucks Lumber, Inc.
Building Supplies in New Hope, PA
"I am general contractor with 20 years of experience and I use Bucks Lumber frequently for all my project needs . Their staff is very friendly , informative and professional. It's truly a one stop shop where You can get quality materials like windows , doors , lumber, moldings , nails , screws , sheet rock , adhesives , iron balusters, stair parts for a price that's hard to beat . I will highly recommend Bucks Lumber to anyone who is looking for a reliable supplier and does't want to pay retail prices ."
- eugene_carpenter

JC Woodworking
Building Supplies in New Hope, PA
"I have sourced reclaimed wood from JC Woodworking on several occasion and will continue to use them as my primary source. Great selection and service. A+++"
- Ella Design Group

Custom Counters By Precision
Building Supplies in New Hope, PA
"Precision Custom Counters provided the granite counter for my new bathroom. First, once I picked the material I wanted, the owner was careful to make sure that I knew that the patterns vary and the amount of "marbling" could be very different than that of the small sample. I really appreciated knowing this up front. It is all about controlling expectations! They showed up with a crew that knew what they were doing - they used laser measurement to insure the counters fit perfectly - and they did! They were quick, efficient, respectful of me and my home - e.g. they all immediately put on shoe covers as they entered my house. They delivered the counter on schedule as promised. They were extremely careful in bringing the counter up the stairs to insure that they did not nick a wall. The costs were reasonable and the job was perfect. Need I say more!"
- carolsclightstone

Martell Hardware
Building Supplies in New Hope, PA
"Matt with Martell Hardware handled my cabinet hardware purchase (on-line) with ease and got me everything I needed on time. I needed an overnight delivery and he went above and beyond to ensure that delivery and kept me posted along the way - even calling to tell within minutes of my boxes being delivered. With such outstanding customer service and competitive pricing, I will be calling on Matt again as I complete my home renovation project. Thank you Matt!"
- deann2906