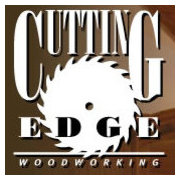 | | |
| --- | --- |
| | Cutting Edge Woodworking |
3 Houzz Awards
4 Houzz Badges
Contact Info:
Marilyn Bryant
PO Box 222
Leadville, CO 80461
Typical Job Costs:
$30,000 - 900,000

https://www.houzz.com/pro/dschneiter copied to clipboard
Eagle County's Exceptionally Crafted, Custom Cabinetry Designs
page_type: prop_plus_profile
Cutting Edge Woodworking is just that – a synthesis of traditional woodworking with the best of modern machinery. With a growing reputation as the cabinet shop of choice for Colorado's discerning homeowners and homebuilders, Cutting Edge Woodworking has won the Summit County Parade of Homes (Best Kitchen) for 11 years running. The self-discipline and persistence of Cutting Edge owner Tom Charles has served him well as both master cabinet maker and entrepreneur. Our skilled group of designers, woodworkers, finishers and installers can transform your preliminary ideas into something of enduring beauty. Doesn't every room in your home deserve furniture-quality cabinetry? Tom Charles brought with him to Colorado a traditional American work ethic born in the rigors of farm life in western Kansas. By the time he opened Cutting Edge Woodworking in 1993; he had become a master cabinet maker and had extensive high-end custom homebuilding experience. Tom believes that honoring his commitments is one of the most important keys to success. "Growing up on the farm," says Tom, "I learned that when you want something done right you have to do it yourself. If I tell you the job will be finished on time, it will be. If that means working a 70 hour week, so be it. We provide our clients attentive, one on one service, so we are personally involved and desire our customers to be involved to the level they are comfortable." Tom encourages customers to visit the facility and see the work in progress.
Services Provided
3D Rendering, Bifold Doors, Cabinet Installation, Cabinet Refacing, Cabinet Refinishing, Cabinet Sales, Closet Design, Custom Bathroom Vanities, Custom Bookcases, Custom Built-ins, Custom Cabinet Doors, Custom Cabinets, Custom Entertainment Centers, Custom Folding Doors, Custom Home Bars, Custom Kitchen Cabinets, Custom Pantries, Custom Shelving, Custom Walk-in Closets, Garage Storage, Pantry Design, Sports Equipment Storage, Vanity Installation, Custom Doors, Hardwood Flooring
Areas Served
Climax, Leadville, Leadville North, Eagle County, Summit County, Pitkin County, Lake County, Grand County, Chaffee County, Park County, Clear Creek County
Featured Review
Cutting Edge came very highly recommended & they over delivered on that recommendation! My first call to Tom set the stage for a great relationship. He was straightforward, created very clear expectations and quickly lined up a visit to our home
Read Full Review
Write a Review
21 Reviews for Cutting Edge Woodworking
Cutting Edge came very highly recommended & they over delivered on that recommendation! My first call to Tom set the stage for a great relationship. He was straightforward, created very clear expectations and quickly lined up a visit to our home by the measurement guy, who arrived on time, was friendly, explained the process & asked great questions. Next up was Marilyn who did an outstanding job with the initial drawings, & was even better when we met her in person in the office to review the drafts, decide upon options and finalize the designs. She was incredibly helpful, very creative, made great suggestions & helped confirm to us that we were headed in the right direction. Tom again entered the picture, clearly laying out the timing of our manufacturing process and installation. The installer handled the job in our home perfectly! He was timely, mindful of our home & did an outstanding job on the final product. We couldn't be happier with the team and the final product!

Iron Forest Building Company
I have personally worked with Cutting Edge Woodworking for many years across many projects and involving all types of cabinetry styles, designs, and layout challenges. I often use them for custom millwork as well. They are second to none in service and quality across the entire company.
My wife and I have worked with Cutting Edge on three different personal residences. Each experience has been exceptional in every aspect. As a former president and COO of a large construction firm, my expectations are very high. Cutting Edge's professionalism, exceptional customer service and attention to detail are impressive and far superior to any other residential specialty contractor I have dealt with. Their design services are outstanding. They work closely with you to develop unquie creative designs that are highly functional. Marilyn knows the right questions to ask and listens carefully to ensure that your finished product is not only stunning but also works for the way you live. The quality of their workmanship is exceptional and the variety of their finishes seem to have no limits. Although their designs and product are truly custom in every sense, they also understand the concept of budget and will provide thoughtful recommendations for cost effective solutions. I was once told, "if you buy the best you will never regret it". Cutting Edge is truly the best!
We engaged with Cutting Edge for our new full-time residency home in Breckenridge, CO in 2017-2018. We used Cutting Edge for design, construction and installation in many areas of our home. All elements were done with 100% professionalism...with communication being key, especially as we did most of the review and approval from Minnesota. The design phase was especially rewarding, as Cutting Edge's design personnel created ideas for great new spaces we had not thought about before - especially in the kitchen and office areas. We also "themed" three bedrooms from our former residences with: nautical, French and Prairie Style themes - and again, the matching to these styles with woodwork and stain was amazingly accurate. I had built custom homes early in my career, and had expectations of quality... the expectations were surpassed in all areas, especially communication and quality. Last on a fun note - I brought my 83 year old retired carpenter father from Iowa to Cutting Edge's shop in Leadville, CO. All he could do was shake his head in approval/amazement.
The process of designing cabinets, especially in the kitchen can be challenging. i know from other houses we have built and other vendors we have worked with. Cutting Edge is exceptional and makes the process easy and enjoyable. They are knowledgeable about materials and how to best use them. They are willing to work with new and interesting ideas and are willing to try to make new ideas and materials work for the customer. it's truly a team approach and anyone at Cutting Edge is willing to help. We are combining metal with slabs, Chroma with cabinets, and using Procelain slabs--none of which is easy or traditional to use. The team is willing and excited to use new materials and have a "can do" attitude.
Tom, Marilyn and the entire team did a fantastic job from start to finish. Having never been through the process, we were a bit overwhelmed with where to start in the design of our cabinets and process of selecting style, finishes, etc. Marilyn immediately put us at ease and walked us through the process. She was exceptionally responsive and patient as we worked through the design. The cabinets were produced and delivered on time and the finished product fully meets our high expectations.
We chose this company to do all of the cabinetry in our Colorado home and couldn't have been more pleased. We met mostly with Marilyn who is pleasant, patient, full of design ideas and extremely knowledgeable. Cutting Edge has a large facility where you can view their products. They responded quickly to all our questions and last minute changes during the build. Even six years later a request to Marilyn to fix our paper towel rack was answered with a YES! This is the company you want to work for you! You will not regret it!
If you are looking for the highest quality in design, construction, installation and follow up, then Cutting Edge is the best solution. We chose Cutting Edge because of their quality reputation and were not disappointed. Their design staff provided great suggestions on both the design of the cabinetry and the layout throughout the house. Their design staff worked through every detail of the functionality of each type of cabinet to ensure that our needs and wish list were fully fulfilled. We elected to have the Cutting Edge professionals install the cabinetry rather than our contractor. Another great decision. Their installation was made with the same commitment to quality and details as was the design and building of the cabinets. Although very few adjustments were needed following the installation, anything that was needed was quickly addressed. If you are looking for an exceptional experience from start to finish, then I would highly recommend Cutting Edge.
Cutting Edge provided all of the cabinetry for our home. We spent countless hours with Marilyn Bryant designing cabinets for each room. She always listened to us, made suggestions, and printed off plans and revised them until we got exactly what we wanted. We never felt rushed when meeting with Marilyn. The company would make samples for us if we didn't like samples in their showroom. The quality off all cabinets was by far the best we have ever seen in a home.
Egolf Interiors has worked with Cutting Edge on so many truly special projects over the years that it sometimes can be hard to keep track. When I have a choice in the decision, I choose them for all of my cabinetry & interior wood working projects. They are creative, responsive, innovative, and responsible with budgets. They team up well, and together we are able to create stunning, world-class designs!

Cutting Edge Woodworking exemplifies professionalism with a personal touch. Marilyn, Tom and the entire staff are absolutely great to work with from design to installation. It's increasingly rare to find a custom built product which is handcrafted to perfection. Everything they make from crown molding and interior trim to hardwood flooring and their signature cabinets are always flawless. Marilyn's warm and easy going personality make the design process an enjoyable and seamless experience. When it comes time to install the cabinets Cutting Edge supplies meticulously detailed drawings of every cabinet and piece of trim. Another huge benefit is the fact that the last things delivered to the job site are the doors and drawer fronts which are installed at the end of the project. This insures that the drawers and doors will not be damaged during construction. I cannot find enough superlatives to describe working with Cutting Edge. They offer a rare combination of positive attitude with exceptional quality and attention to detail through every step of the process.

Ivan Stanley Custom Builders
We are so pleased to work with Cutting Edge on many of our custom home projects. Their quality and attention to detail is unsurpassed. Ivan Stanley Fine Home Builders has been in the custom home building industry for over 25 years. We have worked with many subcontractors and in our experience, Cutting Edge is one of the best. Our clients expect excellence and Cutting Edge consistently meets these high level of expectations. We are continually impressed with their level of professionalism and quality. At Ivan Stanley Fine Home Builders, we would highly recommend Cutting Edge Woodworking.
New West Partners has worked with Marilyn and Tom for over a decade. They are very knowledgeable and professional day in and day out. We are also very pleased with Cutting Edge's precision, quality and craftsmanship. New West highly recommends Cutting Edge Woodworking.

I have been working with Cutting Edge Woodworking since the company was formed in the early 2000's. Their core values alone would be enough to hire them for any cabinetry or custom furniture. It is quite simple, offer amazing product and choices, deliver and install excellent product, and most of all, go above and beyond the client's expectations with impeccable service. The staff is more than accommodating. Their extensive knowledge of wood, cabinets, floors, and installation is evident from the moment you meet them. CEW is one big happy family and its obvious they give 100% plus on every project. They've out performed themselves so much that two of my clients used them for their primary residences in Malibu, California and Texas. What more could that say. I am proud to be involved with this company and their staff.
Cutting Edge built and installed custom Walnut Cabs for the kitchen and bathrooms in my parade home and condo. Cutting edge has a superior product and was the most responsive and helpful than all other subs in the design process getting the job done on time and professional manner. Marilyn Bryant from Cutting Edge is very easy to work with , responsive to your needs and will offer exceptional design ideas for your custom kitchen and bath.
November 14, 2016
Last modified:

November 14, 2016
The cutting edge team was first rate. They were very professional and treated us like we had been lifelong clients even though this was the first time to used them. They helped us create a unique and beautiful home office/library and a stunning mud room which is one of our favorite rooms in the house. The attention to detail was top notch and the ability to listen and help us achieve our goals was greatly appreciated. We would definitely use them again and recommend cutting edge to others. Mike. Breckenridge, CO
Cutting Edge Woodworkjng and Marilyn Bryant were fantastic to work with! We used them to help us remodel our kitchen. They created exceptional custom cabinets that met all of our needs. They were open to our opinions, yet offered their valuable insight. Everything was completed on time and professionally installed! We would definitely use them again!

Allen-Guerra Architecture
Cutting Edge Woodworking has provided their services for many homes that we have designed, and they are at the top of their game. Their craftsmen and designers, and the knowledge, processes and facilities the use are tuned to deliver the highest results. Their work is professional and creative and their products are very high-quality, and competitively priced. They bring a great value to the projects in which they are involved. Highly recommend getting in touch with them. Every person on their team is qualified, professional, courteous, and pleasant.
What an amazing group of people providing excellent service! Working with Marilyn Bryant on our cabinet design has been an awesome, almost painless experience. (MAKING a decision is hard for me ....) She listens very carefully to what we need and then helps find the solution for our budget! She has been very creative with a funny little corner in our kitchen and, after several design changes, we got it! :-) Cutting Edge offers a terrific selection of cabinet door designs and options. Since everything is custom made, they can put together any combination imaginable in any color(s) imaginable! And they have no problem sending sample doors (not just a little piece of wood) by FedEx to speed up the decision process. The entire staff is very customer oriented. Marilyn responds very quickly to both emails and phone calls, and sometimes, I think she reads my mind! Tom runs a very efficient shop with very high tech equipment. Karen at the front desk is very friendly and helpful. The delivery crew is careful and also efficient. The installation crew is very professional and detail oriented. The entire staff is FIRST CLASS. Cutting Edge also provided the 7" white oak planks for our flooring, prepared to our specific requests. It is exquisite and exactly what we wanted. The project is not quite done, but photos will follow!
March 1, 2016
Last modified:

November 14, 2016
Cutting Edge both designed and manufactured the hand scraped hickory cabinets for our kitchen. The design of the cabinetry is outstanding especially the arch over the refrigerator and ovens as well as glass in the upper cabinets. The designer also suggested the wonderful two tones---sage green for the island and brown for the others. The manufacture of the cabinets was done using CAD/CAM so they fit perfectly. The installer worked with the manufacturer so perfection continued. We were given a specific date for completion of the cabinets and that was met without any delays. On time! The price too for fine custom made cabinetry was reasonable. I would, and will, hire this company again.



Cutting Edge came to our house (1 1/2 hour drive from Leadville) to design our cabinetry for our new kitchen. Marilyn, the owners sister and talented designer, configured the cabinetry, emailed us the design (without any charge) and made our requested changes without any problems. Her design was very unique and functional. She was even able to come up with solutions when my husband and I had differences in opinions. We then drove to their impressive shop and toured the building with all of their computerized equipment for turning the wood into wonderful cabinets. We selected the style, color and type of wood we wanted from a huge selection. Tom, the owner, drove down to our home to take final measurements and gave us a date when the cabinets would be ready for installation. They were ready on time to the day. Tom's installer spent the week removing the old cabinetry and installing the new units. Everything went very smoothly. We were down for a minimum of time. (We subcontracted plumbers, electricians and granite/appliance installers.) The cabinets look wonderful (hand scraped hickory) and we felt the price was quite reasonable for custom made cabinets. We love the cabinets and the Cutting Edge staff.




Find Cabinetry and Cabinet Makers to Help Get the Job Done
Tired of reading all the DIY tutorials? We are here to help. With over 1 million home professionals on Houzz, you'll easily find the trusted Cabinet Professional for your next project in Leadville, CO.
Read Reviews from Leadville Homeowners Like You
Read homeowners reviews before hiring the Cabinet Professional to help with your project in Leadville. If you have questions, read other homeowners' reviews or our discussion forum for a second opinion.
Easily Contact Trusted Cabinetry and Cabinet Makers
If you're browsing Houzz and have a contractor in mind, then you'll quickly find that requesting a quote is easier than ever. From one simple dashboard, you can manage all the Cabinet Professional quotes you got.
Cabinets & Cabinetry near Leadville
Professional Categories in Leadville