Albuquerque

Carpet Dealers

Carpeting is subject to a significant amount of wear and tear, so it's crucial to make sure a new carpet installation is done correctly, or that an existing rug is maintained properly. Enter carpet dealers. From carpet repair to custom carpet design, these professionals specialize in anything and everything that is carpeting, and can help ensure that your Albuquerque home's new rug starts off — and stays! — in great shape. You can find more carpet dealers in

Albuquerque

,

Santa Fe

,

Rio Rancho

,

Roswell

and

Farmington

.

More
Avalanche Carpet Cleaning has been cleaning homes in Albuquerque for over a decade. We use a truck mounted,...
Read More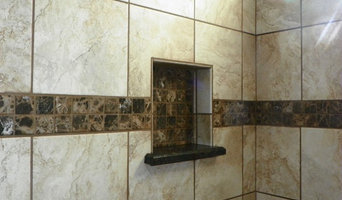 Golden Yarn Flooring is a locally owned and operated full service floor covering store. We offer a wide range of...
Read More
We are a flooring and window covering retailer. We carry most all floor coverings; carpet, tile, hardwood,...
Read More
*Authorized Shaw Flooring Dealer* With over 40 years in the flooring business, the team at Enchantment Carpet...
Read More
About Ray's Flooring Specialists, Inc. of New Mexico Ray's Flooring Specialists, Inc. has been a family-owned...
Read More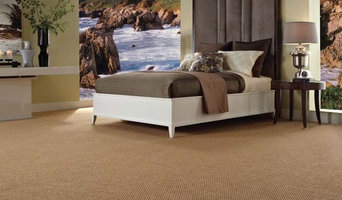 We have been in business for over 45 years! We sell and install carpet, vinyl, LVT, laminate flooring, tile,...
Read More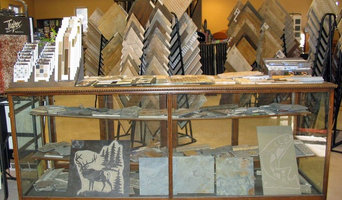 The Tile & Carpet Store in Pagosa Springs, CO, where we pride ourselves on customer service. With over 30 years...
Read More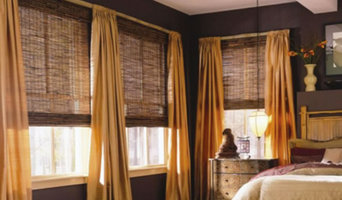 The Gallery has been selling and installing flooring for over 15 years, and each one of our team members is...
Read More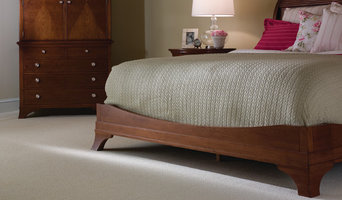 As a cooperative with 1,000 stores worldwide, we not only have enormous buying power, but we have partners in all...
Read More
Featured Reviews for Carpet Dealers in Albuquerque

Avalanche Carpet Cleaning of New Mexico
Carpet Dealers in Albuquerque
"I had my tile and grout cleaned for the first time. The kitchen was the worst with years of buildup especially near the stove. All of the grout in my house looks like new! It is absolutely beautiful! I would highly recommend Avalanche – very professional and results oriented."
- Cathy D.

Golden Yarn Flooring
Carpet Dealers in Albuquerque
"The owner, Mrs. Shirley Schenk installed bamboo flooring over playwood installed by the builder in my new house. The floor turned defective, since the playwood was not glued to the subfloor properly and Mrs. Schenk replaced all the flooring including new playwood on her own - she is the most honest, responsible and decent businesswomen I have ever met and it is very refreshing to see somebody who stands by the quality and excellence of their work. Besides being an outstanding professional, Mrs Schenk and her husband keep rescuing little bears from their dumpster, as witnessed by a popular Utube video, watched by more than million viewers world-wide."
- handula

BARNETT CARPETS
Carpet Dealers in Albuquerque
"I have worked with the wonderful crew at Barnett's for a little over 4 years now. Barnett's carries the highest quality carpet, tile, wood, window treatments and rugs that money can buy. Having worked personally in the floor & window covering industry myself, I know costs very well and Barnett's offers excellent and fair prices on all of the products that they have. The entire staff is friendly, knowledgeable and always looking out for my client and I's best interest. Barnett's is hands-down the best in the industry and I plan on using Barnett's for years to come and recommend anyone looking for flooring, cabinetry and window coverings to go talk to Barnett's first!"
- Jasmyne's Interiors

Enchantment Carpet Co Inc
Carpet Dealers in Albuquerque
"This company installed carpet a year or so ago and the professionalism was outstanding. They cleared the area and made sure the installation was accurate and completed in a timely manner."
- freedom007

Rays Flooring Specialists Inc
Carpet Dealers in Albuquerque
"Very professional and great work. They may quote you a higher price than others for the same job, but their work is the best and there are no hidden fees or added expenses. The lowest bidder is rarely the best performer. These folks went out of their way to help us consider all of our options prior to the job getting scheduled, and have followed up with us afterwards to insure we are happy with the results."
- macabre1

MR CARPET
Carpet Dealers in Albuquerque
"My husband and I recently had our upstairs floor done. They were very knowledgeable about the products and offered great advice. We chose a laminate for all the bedrooms. I still can't believe how great it looks! I had my reservations about getting a "hand scrapped" look, but he said they look much nicer and I have to agree. The men who installed it did a fantastic job! I am a bit of a perfectionist, so I was afraid the installation would not meet my expectations, but I have to admit they exceeded them. Sometimes people feel that if they go out of town to purchase anything they are going to get a better deal, and maybe they would get a cheaper price. But shopping locally can give you the reassurance that if something goes wrong they are right there to help you, and fix the problem. I believe in having that personal attention that small town businesses provide."
- annamontoya

The Gallery
Carpet Dealers in Albuquerque
"The Gallery provided great help when we were looking to replace our existing floor tile. Not only did they spend time discussing flooring options, they discussed the nuances of floor prep which helped us decide which direction to go. Their staff is extremely knowledgeable and responsive. Our finished product is outstanding and I would highly recommend using the Gallery!"
- karenrowan123

Artistic Concepts
Carpet Dealers in Albuquerque
"Aaron and his partner did a great job on our kitchen backsplash, even though the material was somewhat difficult to work with (handmade beveled arabesque tile). They have great attention to detail and are very professional."
- Brent Kucera