Denver, NC

Carpet Dealers

Carpeting is subject to a significant amount of wear and tear, so it's crucial to make sure a new carpet installation is done correctly, or that an existing rug is maintained properly. Enter Denver carpet dealers. From carpet repair to custom carpet design, these professionals specialize in anything and everything that is carpeting, and can help ensure that your Denver, NC home's new rug starts off — and stays! — in great shape. You can find more carpet dealers in

Charlotte

,

Huntersville

,

Hickory

,

Boger City

and

Love Valley

.

More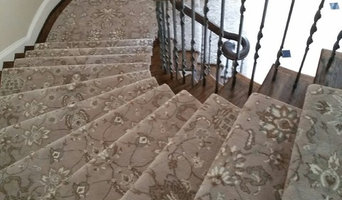 Linays Carpet Interiors offers designer styles seen in the magazines that you can't find in traditional stores. ...
Read More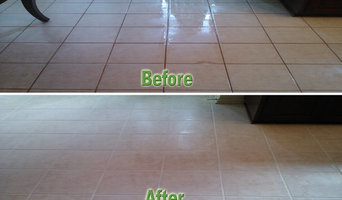 At CCC we offer quality service for clients who would like a clean home. Hardwood floors, Tile & Grout, Carpet...
Read More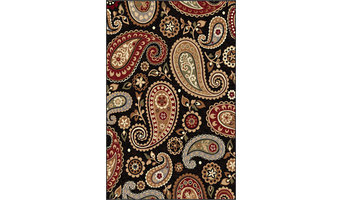 Floor My Place – America's finest, online flooring store. Floor My Place guarantees 100% satisfaction on all its...
Read More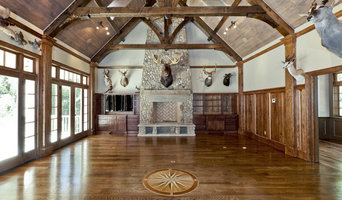 We are excited and eager at The Flooring Pros, Inc. to get to know you and help you with all of your floor...
Read More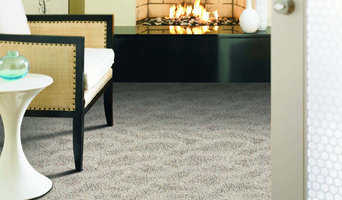 McLean's Floorcovering was founded in May, 1991. McLean's has been providing floorcovering services to...
Read More
Pineville Rug Gallery has served the Carolinas for over three decades, offering the finest quality Persian and...
Read More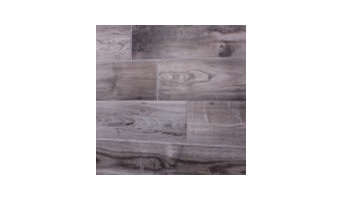 Lake Norman Flooring is Lake Norman's one stop shop for all your remodeling needs. We offer hardwood, laminate,...
Read More
Freedom Restorations, Making your Floors Great Again!! - Established 1992. For over Twenty Five years, Owners...
Read More
We are proud to have served the Lake Norman area for over 10 years. At The Floor Gallery of Lake Norman we offer...
Read More
Featured Reviews for Carpet Dealers in Denver, NC

Linays Carpet Interiors
Carpet Dealers in Denver, NC
"Very thorough, detailed, knowledgeable and works very diligently to make the client happy. Great pricing. Impeccable service - highly recommend Linays Carpet Interiors."
- dociasuggs

Cleaner Carpet Concepts
Carpet Dealers in Denver, NC
"I was impressed with his professional manner from the moment he called me back to schedule an appointment. Also, he was very accommodating when I had to reschedule."
- Holly Reiter

The Flooring Pros
Carpet Dealers in Denver, NC
"Arlo Rice and his tream at The Flooring PROs are great. I work with a lot of contractors and these guys are the best. It is a great team to work with and such a nice experience. They are professional, extremely organized and very business like. I very much enjoy doing business with them."
- Iron River Building Group, Inc

Mclean Floor Coverings
Carpet Dealers in Denver, NC
"I cannot say enough wonderful things about McLean Floor Coverings and their staff. Working in the real estate industry, I am constantly needing work done on rental properties, both commercial and residential. I can always count on the staff at McLean's to take wonderful care of me and my clients. They go above and beyond in every aspect of their job. I HIGHLY recommend anyone looking for flooring, window treatments, rugs, etc. to take the time to visit McLean's and have them give a quote. Their pricing is very competitive and their customer service can't be beat! I have used them both for work and my own personal home for many years."
- Stephanie Cooke

Pineville Rug Gallery
Carpet Dealers in Denver, NC
"exceptionally knowledgable, personable and caring about products going into my home. The owner visited my home to measure and give me expert advice on measurements of rugs adequate for the spaces needed. I couldn't have chosen the rugs on my own that I needed. My home looks beautiful with the rugs that I purchased. The owner was so kind and considerate. His staff was wonderful too, especially Kathie. They have an incredible inventory. I would recommend Pinevile Rug Gallery for their integrity, knowledge, inventory, patience and their beautiful rugs."
- annbellino

Lanes Interiors Floors
Carpet Dealers in Denver, NC
"Lane's Interiors floors were true to their word. They are in it for the long haul,and they want the job done right. They removed the old tile, and put two layers of subfloor, to ensure a smooth clean surface to start laying my wood floors. Other companies wanted to lay the wood over the existing tile, and charge more! The workers arrived on time every day, worked 8-10 hours a day, even on Sunday, to complete the job. Every night all the appliances were put back and plugged in, and the kitchen was swept clean. The trim boards were painted and installed to match perfectly. I couldn't be happier with their service, starting from the first time I walked into Lane Interiors, till the job was completed."
- C.W.Pottery

Lake Norman Flooring
Carpet Dealers in Denver, NC
"Kathy gave great customer service and helped us pick out the prefect hardwood floors for our home. I would send anyone to Lake Norman Flooring for all there flooring needs."
- Suzy Kessler

Freedom Flooring Restorations & Remodeling Co.
Carpet Dealers in Denver, NC
"I had a fairly involved job covering tile flooring, shower, and a backsplash. I had already purchased my materials from a big box store. Where my material was in order, it went great. It was all installed as envisioned. As for one area, the tile had color variation that was noticeable only after the grout was in and things began to dry out. One would think only two options existed; 1-Live with it or 2-Tear it all out. Not the case at all. Both Maria and Chris were onsite immediately and helped me salvage my project without starting from scratch. They provided suggestions/solutions and presented them with the caveat that my satisfaction was most important and they would do whatever it took to make me happy. Wow! I was able to breathe once again and now, I am able to enjoy the finished project. I'm sorry my oversight caused them and myself the additional headache, however, I know Freedom is there with me every step of the way."
- Dwayne Vaughan

The Floor Gallery of Lake Norman
Carpet Dealers in Denver, NC
"We replaced 1982-era carpet throughout our new house with engineered hardwood, replaced kitchen, mudroom, sunroom and bathroom flooring with vinyl, installed tile backsplash. Jennifer Fallon of The Floor Gallery was amazing. She was informed, professional, and right there throughout the process of choosing, ordering, and installation of the products we bought for our house. Her installation team arrived promptly, worked quickly and professionally, and went the extra mile by working with the cabinet makers to get our ktichen looking marvelous. In fact, the flooring and tile work were the easiest part of our renovation, and it was due to Jennifer. The best thing I can say about this company is I am hiring them again to do the flooring and backsplash for the lower-level living space where my parents will be living within the next year or so."
- Nancy Sloop