Milwaukee

Carpet Dealers

Carpeting is subject to a significant amount of wear and tear, so it's crucial to make sure a new carpet installation is done correctly, or that an existing rug is maintained properly. Enter carpet dealers. From carpet repair to custom carpet design, these professionals specialize in anything and everything that is carpeting, and can help ensure that your Milwaukee home's new rug starts off — and stays! — in great shape. You can find more carpet dealers in

Milwaukee

,

Kenosha

,

Racine

,

Waukesha

and

Sheboygan

.

More
15% Off Your Flooring Installation
We understand that each home is special, and therefore requires attention to detail. Our focus is paying close...
See my projects
*Authorized Dealer of Shaw Floors* Vic's Carpet & Flooring is a family owned business located in Oconomowoc,...
Read More
Schmidt offers a wide range of the newest styles in designer flooring available in the market today. We have one...
Read More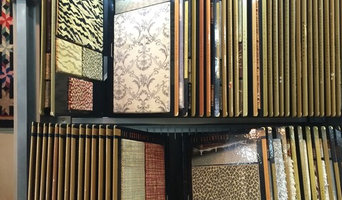 Carpet Mill Store has been offering quality carpeting in the metro-Milwaukee area for over 40 years! We carry...
Read More
Floor Coverings International of Brookfield, WI is a leading shop-at-home flooring provider who sells and...
Read More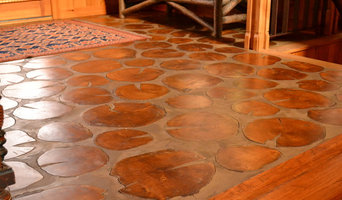 Hardwood Flooring manufacturer, specializing in end-grain & wide plank flooring
Read More
For over 80 years, the Kerns family and its staff has been devoted to providing customers with expert flooring...
Read More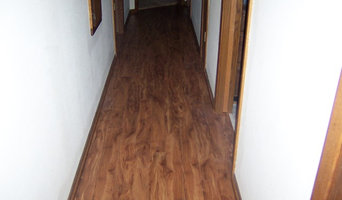 Established 1979 • Exceeding expectations for over 3 decades. • Local family owned business. • Lifetime...
Read More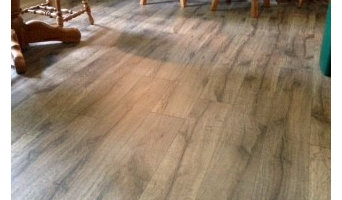 The Y's Way advantage begins with your first step into our convenient/eye catching showroom in Watertown, Lake...
Read More
Welcome to Floor Coverings International Franklin! We are the premier flooring company serving the greater South...
Read More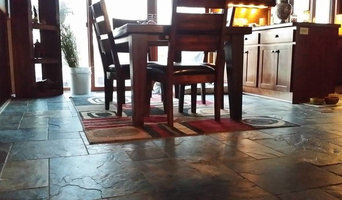 Entrust your next flooring project to the professionals at Carpetland. With two southeast Wisconsin showrooms and...
Read More
Featured Reviews for Carpet Dealers in Milwaukee

Vic's Carpet & Flooring
Carpet Dealers in Milwaukee
"I have purchased flooring and tile from Vic's Carpet for over 10 years and they are professional and great to work with. The staff is friendly and respond quickly to questions about the many choices of flooring and tile. They are great with the installations and if any concern occurs they quickly correct a problem. Thanks for the great service !!!!!!!!"
- Helberg Homes, LLC

Schmidt Custom Floors Inc.
Carpet Dealers in Milwaukee
"Schmidt Custom Floors has been installing and finishing our hardwood floors for over 30 years. They are professional,high quality, timely and family friendly. We are proud to have Schmidt floors part of the Ruebl Builders Family."
- Ruebl Builders LLC

Julie - Carpet Mill Store of Milwaukee
Carpet Dealers in Milwaukee
"I just finished working with Julie at Carpet Mill Store and am very pleased to say that she did an awesome job of helping me choose just the right carpeting for three rooms and stairs in my home. She has a good eye for design and color and had the carpeting ordered and installed in a week. It looks awesome and was within my budget. It looks great and fits in well with the style and design of my home."
- quickideas

Floor Coverings International of Brookfield
Carpet Dealers in Milwaukee
"This is a great company. The attention to customer service and satisfaction is exemplary. I 100% recommend them. If you have flooring needs, call them."
- Mary Kaiser

Hardwoods of Wisconsin
Carpet Dealers in Milwaukee
"I have done dozens of projects with this flooring company. Their newest and latest hardwoods are really wonderful and there are so many possible ways to use their products~ wood is not just for floors anymore! They have specialty designs and species that when played together make beautiful inlays, wall installations, and even complete flooring statements. Jeff is very knowledgeable in all of the wood products and cuts~ if you are looking for something unique I would recommend a visit to their location."
- Interior Changes home design

Kerns Carpet One
Carpet Dealers in Milwaukee
"Had a porcelain tile floor installed in kitchen and powder room including baseboard tiles. Their prices were fair and the installer talented and very easy to work with. He moved things I couldn't for no extra charge and worked around the fact I have four cats and they wanted to be in on the action. I don't know how he did it, but, he managed to pull the whole thing together in a day and a half."
- Donna Olsen

The Floor Mart
Carpet Dealers in Milwaukee
"They are knowledgable, prompt, care about their customers and do excellent work. They follow up after the job is done to make sure everything went well."
- Hometown Building

Y's Way flooring
Carpet Dealers in Milwaukee
"We have had Y's Way Flooring do all the floors in our house. They have refinished our hardwood floors ,carpeted our rooms, and put in a hardwood kitchen floor! The customer service was excellent and the installers professional, knowledgeable, and courteous. When we decided to update our window treatments, we again went to Y's Way for our treatments. As with the flooring, the people who measured our windows and installed the blinds, were professional, knowledgeable, and courteous. It was a pleasant experience and one I had no doubt that it would be. My husband and I have recommended Y's Way to friends and family. We have never been disappointed or unhappy with the quality of their products or their service."
- abhoyt

Floor Coverings International
Carpet Dealers in Milwaukee
"From start to finish this was a great job. We needed 5 rooms done and decided to do three at one time and the other two a couple of months later. We own two dogs and we needed to have a pet barrier product to better absorb if there would be any inside mistakes. They came through with a rugged easy to clean carpet that looks great! The installer was outstanding and did a great job. Follow up is what I would expect from a top notch company and that is what I received. A great experience throughout. Thanks!"
- Paul Le Duc

Carpetland USA Flooring Center
Carpet Dealers in Milwaukee
"Very friendly saleman, not pushy and will go out of his way for us even though we didn't get the carpet from them"
- jackynlaurie