Memphis, TN Chimney Sweeps & Cleaners
Not sure where to start? Let Houzz match you with local professionals for these projects: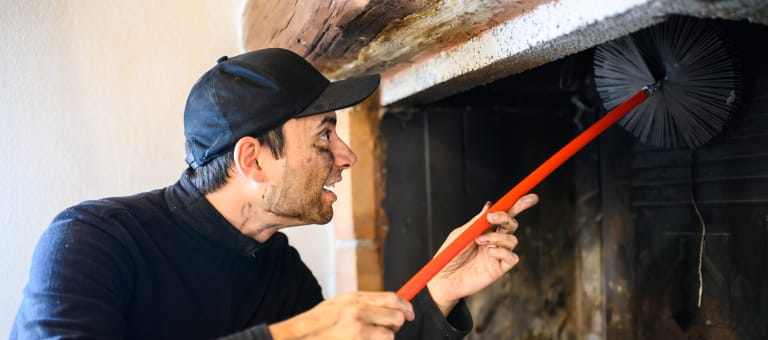 Chimney Cleaners
Who they are
Trained professionals who are willing to get dirty to keep your fireplace clean.
Why you should hire
A clean chimney is key for a functioning, safe fireplace. Don't skip maintenance and repairs — hire an expert for a thorough cleaning.
Coopertown Chimney & Wildlife Services has been building and preserving fireplaces and humanely removing wildlife...

Read more

View Phone Number

Memphis

,

TN

,

38128
While a toasty fireplace is a luxury, it also comes with the responsibility of keeping it clean. Any chimney sweep in Memphis, TN can tell you that most homeowners neglect their chimneys, thus affecting the efficiency of the fireplace and risking potential disasters like a house fire. Don't put you and your family at risk this year — find a local Memphis chimney cleaning service to inspect and repair yours so that you'll be warm and cozy when the chilly weather comes to town.
Why do I need to hire a chimney cleaner in Memphis, TN?
Fireplace cleaning always seems like a messy task, and that's because it is. Creosote, better known as soot, forms when wood is not properly burned — unburned tar vapors stick in the flue, or walls, and are tricky to clean but can lead to chimney fires if not taken care of. In fact, about a quarter of all residential fires that occur in the United States are caused by creosote buildup. That fact alone should motivate you hire a Memphis chimney sweep as soon as possible! Other common problems that a fireplace and chimney inspection should catch are damaged or decaying mortar and joints, leaks that let in air or water, and even animal extraction. Chimney repair is an important part of keeping your entire Memphis home safe and sound, so keep yours in tiptop shape to reap its benefits safely.
The Chimney Safety Institute of America actually certifies chimney sweeps, so you know if they are CSIA certified that they will do a good (and safe) job. It's recommended that you get a full chimney inspection once a year at least, so don't hesitate to call a chimney service in Memphis, TN at any point during the year if you suspect something is not quite right.
Questions to ask a prospective Memphis chimney sweep near me:
Can you provide me with references?

Are you licensed and insured? (Check liability insurance and workman's compensation.)

How do you charge, and what does that include?

Can you give me a written estimate?

How long have you been in business?

What do your services include?

What is your experience with similar projects?

When can this job get done?

Are there any important considerations or concerns you foresee with this project?

Find Memphis chimney services on Houzz.
Narrow your search in the Professionals section of the website to local chimney cleaning services in Memphis, TN and read reviews and ratings to find one that fits your needs.
Find chimney services near me on Houzz
Before you hire a chimney service in Memphis, Tennessee, shop through our network of over 2 local chimney services. Read through customer reviews, check out their past projects and then request a quote from the best chimney services near you.