Berlin Closet Designers and Professional Organizers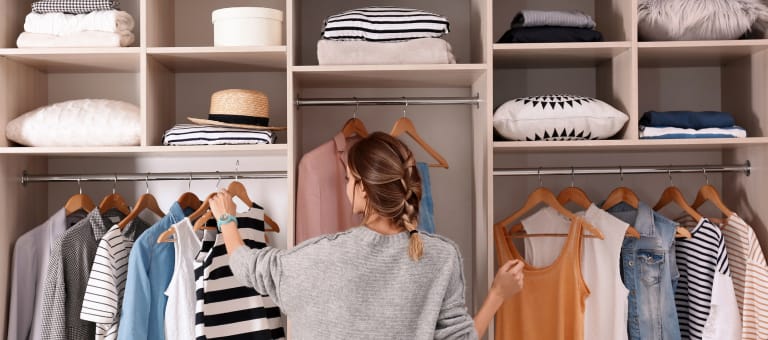 Closet Designers & Professional Organizers
Who they are
Expert designers and organizers who specialize in putting everything in its place.
Why you should hire
Want to take control of the clutter or give your closet a refresh? These pros will design and imaplement the perfect plan.
POLSTERIX Polsterreinigung Berlin - Sofareinigung ist Ihr Experte wenn es um eine hocheffiziente Polsterreinigung...

Read more

Obstallee 4, 13593 Berlin, Germany

Need help? Get instant recommendations

Select your project type, answer a few questions, and let Houzz connect you to pros right away

Prinzenstraße 85 F, 10969 Berlin, Germany

Büro Brauerstr 7 12209 Berlin, Tischlerei Großbeerenstraße 2-10 12107 Berlin, 12209 Berlin, Germany

André Frosch, Schornsteinfegergasse 5, 14482 Potsdam-Babelsberg, Germany
If your home is in disarray or you need to get clutter under control, it may be time to seek help from a Berlin professional. Professional organizers in Berlin can help you get almost any space back in shape, whether it's your office, a master closet, the kids' playroom or the entire house.
What to consider when hiring a professional organizer.
Before hiring a professional organizer, consider exactly what you need. Have you just moved into a Berlin home and have no idea where to put everything? You may want to consider an organizer who specializes in room-by-room space planning or estate organization. Perhaps you're faced with a tiny closet and an overflowing wardrobe. In that case find a professional who focuses on closets to help you get back on track.
Also consider the types of objects that need organization. Are they items like books, family photos, files or collections? You'll want a professional organizer who has experience designing custom systems with Berlin companies that will best fit your needs.
Questions to ask a prospective professional organizer:
Can you provide me with references?

How much do you charge, and what does that include?

What is your experience with similar projects?

Who is your typical client?

Are you a member of a professional organizer's association?

Do you have any training or hold any certificates in organizing or related areas?

Do you work with a written contract?

What is your cancellation policy?

When can you start, and when can you be finished?

How will you help me learn to maintain this method of organization?

Are there any important considerations or concerns you foresee with this project?

Find a professional closet and home organizer on Houzz.
Narrow your search in the Professionals section on Houzz to Berlin closets and home organization.
Find closet designers and professional organizers near me on Houzz
Before you hire a closet designer or professional organizer in Berlin, Land Berlin, shop through our network of over 4 local closet designers and professional organizers. Read through customer reviews, check out their past projects and then request a quote from the best closet designers and professional organizers near you.