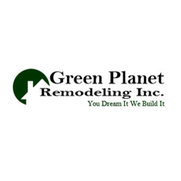 Green Planet Remodeling, Inc.
Review Me
Serving LA & San Francisco Areas, CA
| | |
| --- | --- |
| | Green Planet Remodeling, Inc. |
3 Houzz Awards
3 Houzz Badges
Contact Info:
Green Planet Remodeling, Inc.
Serving LA & San Francisco Areas, CA 95113
https://www.houzz.com/pro/greenplanetremodelinginc copied to clipboard
Eco-Friendly New Construction Experts
3X Best of Houzz Award Winner!
page_type: prop_plus_profile
Green Planet remodeling Inc is a licensed bonded and insured company, with an extensive and professional portfolio of new construction and or kitchen, bathroom remodeling projects within the Los Angeles and Bay Area! We also specialize in general construction work including but not limited to addition & garage conversion work, new roof installations, and all matters pertaining to mold remediation. Green Planet Remodeling, Inc has been around for many years, as we value and pride ourselves in being an eco-friendly company, striving to build homes with an emphasize on all things organic Eco and Green. We pride ourselves on professionalism and excellence in all our work, as we aim to always put our clientele first in all matters on hand. We are a reputable family owned and operated company, valuing quality work, with honest and genuine outlook on construction. Our work style can accommodate and meet all different spectrums and styles, as we are flexible in design ideas, and we adapt to all our clienteles needs and visions accordingly.
Services Provided
3D Rendering, Architectural Design, Architectural Drawings, Bathroom Design, Bathroom Remodeling, Building Design, Deck Design, Demolition, Energy-Efficient Homes, Floor Plans, Flooring Installation, Foundation Construction, Garage Building, Green Building, Home Additions, Home Extensions, Home Remodeling, Home Restoration, Kitchen Design, Kitchen Remodeling, Laminate Flooring Installation, New Home Construction, Outdoor Kitchen Construction, Outdoor Kitchen Design, Pool House Design & Construction, Porch Design & Construction, Wood Floor Installation, Garage Conversions
Areas Served
Serving the California Coast
Awards
Best of Houzz Customer Satisfaction Awards, 2016, 2018 & 2020 Member of NKBA, NARI, Building Trades Association, NAHB
Featured Review
We are highly satisfied clients of Green Planet Remodeling Inc. We would do this project again without hesitation. Jonathan was creative and patient during the design phase. He really listened to our goals and our preferences
Read Full Review
Write a Review
62 Reviews for Green Planet Remodeling, Inc.

I chose Green Planet Remodeling specifically because of their reputation for extraordinary customer service, and their attitude and work on my kitchen, bath and flooring were superb. My kitchen presented a number of design challenges such as too many openings to other rooms that limited storage space and a sink that faced a dark interior wall. My designer, David, came up with creative solutions that gave me the ample storage I needed and a look that pleased me---all the while keeping within my budget. He went way beyond the call of duty in making sure I was happy with the details of the project and answered all my questions quickly and thoroughly. The project manager, Johnnie, likewise was very responsive and did a wonderful job of managing all the sub-projects of the remodel so that everything came in on schedule and all the details were "right". The techs working on the project were true craftsmen who cared about their work and the end result is a testament to their care. In terms of the budget, I always knew exactly where I was and there were never any unpleasant surprises. Overall, I can't say enough good things about Green Planet Remodeling and recommend them highly with no reservations.

Johnnie and crew were fantastic remodeler for our bathroom. We expanded to laundry area to add a little space, move opening of door, install new windows and best of all, created a open shower. It looks gorgeous and quality of the work is superb. He also helps us reconfigured our master bedroom closet using what Ikea had to offer, that way we save big $$$ and looks great. Johnnie and his crew is very creative and easy to work with, his prices are very competive. Don't hesitate to call Green Planet Remodeling for any of your home remodeling needs!

Our project manager was Johnnie. It has been the best decision to go with Green Planet Remodeling. Even in pandemic time when Johnnie and his team completed the project. He managed to finish the project on time and according to budget despite the situation. David is also very communicative, he answer to every question and request in timely manner. He is very open to our idea and willing to accomodate all the requests. He is also pretty flexible in term of budget, for example we requested to add many electrical outlets and he did it without additional charge. The project went beautifully with minimum supervision in our part, it was very minimum stress. We met few contractors, no one can give us a great timeline as Green Planet Remodeling. Thank you Ronnie and David for all your good work.

This company was fantastic. We have never had a contractor who gave us a complete detailed schedule of work (including the names of who would be there, times, and what work would be done) for our bathroom remodeling project, AND they stuck to the schedule. From the interactive planning with Johnnie who brings lots of good experience and ideas, to the workmanship and the quality of the products, we couldn't be more pleased. We had one minor issue which they took care of immediately. After almost one year of use, we're still very happy with the functionality and appearance. Thanks to such a beatiful bathroom. Thanks.

We worked with Green Planet Remodeling for our kitchen and bath remodeling project. Their attitude and work on my kitchen, bath and flooring were superb. My 1960s kitchen presented a number of design challenges such as too many openings to other rooms that limited storage space and a sink that faced a dark interior wall. Johnnie came up with creative solutions that gave me the ample storage. We needed and a look that pleased s --- all the while keeping within my budget. He went way beyond the call of duty in making sure I was happy with the details of the project and answered all my questions quickly and thoroughly. They were very responsive and did a wonderful job of managing all the sub-projects of the remodel so that everything came in on schedule and all the details were "right". The techs working on the project were true craftsmen who cared about their work and the end result is a testament to their care. I can't say enough good things about Green Planet Remodeling and would recommend them highly with no reservations.
Thank you so much Green Planet Remodeling Inc, we are loving our newly renovated master bathroom! After having a recent unpleasant renovation experience with our kitchen we were feeling somewhat spooked by pursuing another project but our bathroom really needed it. We checked out your company online and made a read the good reviews that you have. Jonathan made us feel at ease and had many nice things to show us. We liked what we saw and heard and decided to go with his company. We are so pleased we did. As is stated in other reviews the renovation experts were prompt, polite and skilled. What Jonathan said would happen within the time frame outlined is just what happened. We will be renovating our second bathroom next year and we know just who we're going to call!
Overall I have come to appreciate their Envision, Design, Build approach from Green Planet Remodeling Inc. It is thoughtful, organized and totally involves the client. The time spent through the first phase encourages the client to participate fully in the process and thereby develop a trust in the manager and designer. As the project enters the building phase there is a feeling of teamwork. By completion everyone feels a sense of pride and accomplishment. I would not hesitate to call them again, to recommend them and I do not hesitate to tell people who I hired to work on my home.
We are highly satisfied clients of Green Planet Remodeling Inc. We would do this project again without hesitation. Jonathan was creative and patient during the design phase. He really listened to our goals and our preferences and made the design process very easy for us. He laid out 2 different designs very early on and showed us ideas we could never have thought of ourselves. His crew really took care of us during the build and his crews were always on time, very productive and did high quality work. We lived in the house during the entire project and we always appreciated their daily clean up and focus on safety. He was flexible on schedule when we needed to adjust and was able to keep the project to its original schedule. Our friends were amazed that we stayed on budget and schedule. He was also very responsive and patient as a few issues arose and made sure things resolved in a client focused manner. He really held our hand throughout the whole project and we couldn't have asked for more from him. We know Green Planet Remodeling Inc. may cost a little more than most but we got every penny worth of it as the process went better than any project we have heard of from our friends and neighbors.
Jonathan from Green Planet Remodeling Inc. was great to work with for our bath/shower renovation. When I had questions, he got back to me in a timely manner. He was especially patient with me during the planning phases of my project. He listened to my needs & wants, and offered some suggestions of his own. When it was time for the work to be done, his crew were always on time and ready to work. They cleaned up the work thoroughly every day and kept a neat job site. His price was very competitive and the work was top notch! I wouldn't hesitate to work with him again. Thank you Green Planet Remodeling Inc.
Jonathan from Green Planet Remodeling Inc. was fantastic! He sat with me and my wife and I and walked us through the whole process of a kitchen remodel. He answered specific questions with ease. He clearly has lots of experience in various situations that add to his expertise. The girls at the office were always warm and accommodating. I would absolutely recommend Green Planet Remodeling Inc. without hesitation. They are not only professional, but a pleasure to work with.
I'd like to take a minute to comment on the quality and timeliness of the work that I recently had done on my property by Royalty Builders Inc. Not only did this company come in at the quoted price, the quality of the workmanship and materials used were far beyond expectations. This was a total renovation of an older house in Los Angeles and it required extensive replacement of electrical service, plumbing and insulation. The overall value of this property was increased far above expectations and I would not hesitate to recommend this company to do any work which required attention to detail, professional communication and cleanliness of operation during the entire process.
We highly recommend Green Planet Remodeling Inc. for your next home project. They completed two substantial projects on our 60-year-old home in a timely and professional manner. Our first project involved the update of a bathroom and the conversion of a small fourth bedroom into a master bath. When challenges typical of an old home arose, Jonathan consulted with us on the best, most cost-effective solutions. We immediately thought of Jonathan when we needed a modern kitchen. Once again, Jonathan came through with a high-quality, budget-friendly solution. We have recommended Jonathan's company to numerous friends for their building projects. Overall, we had a very positive experience with them and would hire him again in the future.
We're very pleased with the exterior remodeling you guys did. From the siding job to the new gazebo and landscaping design all the work was done beautifully. Thank you for all the attention you have paid to this job - I truly appreciate all your efforts.
The work was a complete demolition and re model of a 2nd bathroom, which involved removing and existing bathtub, moving and existing wall and installing a walk in shower. The new shower was fully tiled, as was the floor. Project included new vanity, lighting, fixtures, molding and paint. This was a first class project. The job started on time and ended on time. Jonathan kept us informed at every step of the way and he is so pleasant to deal with. His workers were first class professionals, shared the same customer focus and kept the work area clean. We absolutely will use them for other work in our home.

So, as I was sitting on a friend's fabulous new deck, I asked "Who did this?" I contacted Jonathan, and had his team perform multiple tasks on my home. New bay window roof, new entryway roof, new copper gutters, add a window, replace existing windows, knock back a wall and paint an entire floor plus ceiling. Jonathan always answered or returned my calls, emails promptly. Explained the quote, fair price. Very knowledgeable, easy to deal with. You can have a conversation with Jonathan and he'll actually listen. You'll work together, not be talked down to or misled on the scope of work. His guys are on time, work a full day, and actually clean up! Dust was a huge concern of mine, and the team made sure to mitigate the dust infiltration to the rest of the house. I have another project coming up, and I'll be calling Green Planet Remodeling Inc.
November 19, 2019
Last modified:

November 19, 2019
I wouldn't waste a second recommending any other contractor than Green Planet Remodeling Inc. On top of being an incredible professionals they work with a great group of guys that are knowledgeable, clean and on time. Jonathan is reliable and trustworthy. His crew is respectful of your space, and they leave the site as clean as they found it. I'd have them back to our place in a second project. Now we are thinking to beautify the backyard and we are going to hire these guys again if we don the project in the future.
I love my new kitchen designed by Green Planet Remodeling Inc! It functions perfectly saving many steps. It has stayed in perfect condition with good use reflecting wise choices of materials & appliances. We love this space, our family loves it too, but the compliments we get from visitors are so outstanding! It is so much fun to see their faces! This kitchen has the wow factor everywhere you look! We could not be more pleased! Thank you!
I recently hired your company Green Planet Remodeling Inc. to totally remodel our family's kitchen, as well as install new windows and a large door. I felt compelled to take the time to write you a letter letting you know how pleased I am with the final results of our remodeling project. Not only was the project done in a timely manner, your office staff kept me informed and up to date periodically. Thank you guys.
I have to give the guys at Green Planet Remodeling Inc. 5 stars. They are an honest, hard working, responsive team. They take good care of the home in which they're working. Jonathan gave me a fair quote on a kitchen renovation in Los Angeles area. The finished product is first class, every detail attended to. It has turned a very ordinary 2 car garage into a high-end and very marketable rental property. I have people already asking for it. Thank you guys!
Green Planet Remodeling Inc. did an absolutely beautiful kitchen remodel for us. The price was reasonable. They were knowledgeable, professional and so easy to work with. We will definitely use them again.
I just want to thank you and your team at Green Planet Remodeling Inc. for an extremely well done job at my old home. I feel like the work was of the utmost quality and high professionalism that one would hope for in this industry. Taking this old home that was built in 1920 and transforming it the way you did was fantastic. I have to say that your price also was very fair. I shopped around a lot and found that your price was one of the best I could find, and yet you and your team were much more competent than the other companies that I was talking to. I am very happy with the transformation of my home and much of this is due to you and your service. Again, thank you for your professionalism. I would recommend any renovation by Green Planet Remodeling Inc. to my friends and family.
We really appreciated and enjoyed working with Jonathan. He understood what we were asking for and did everything he could to meet or exceed our expectations. Even if there was a hiccup, he was very fair and reasonable in dealing with any possible problems. We would recommend Green Planet Remodeling Inc. to our friends and neighbors. He makes you feel as though your project is the only project that he has going, when in reality he is handling multiple jobs. The workmanship was excellent, and once again, he was very reasonable to work with.
We had Green Planet Remodeling Inc. come out to give us some design ideas and an estimate. Jonathan was great in giving us some new ideas we hadn't thought of. The estimate was very fair. Once the cabinets, countertops, flooring, faucets and appliances came in the work by his crews was fast, clean and very professional. We had our kitchen back without too much inconvenience. I would recommend them to anyone. Job well done!
Jonathan, our designer was great! So attentive and patient with us. He made a very frustrating process so easy. He was available whenever we needed him, even with the smallest of questions or concerns! He designed the perfect kitchen for us and we love it!! Miguel, our construction specialist was amazing! So friendly and clean. He was great to keep us updated on our kitchen at every step. We were amazed at all he got done, by himself on the daily basis. We love this company and I would hire them again. Thank you, Green Planet Remodeling Inc.
Jonathan's company did a fantastic job painting the entire interior of our new home! It was a tall order: a 2400 sq foot house in just in a couple of weeks, including ceilings. They were pulling up the floor tarps as we carried our boxes into the house on move-in day, but they got it done! The paint job is beautiful down to the last detail. Not only that, but they found things wrong with our house that we didn't know about that would have cost us untold thousands if it hadn't been caught early. The price for the work was very fair and reasonable, and we count ourselves as very fortunate to have had their help.
We enjoyed working with Jonathan and his company Green Planet Remodeling Inc. Their work was top quality, on time, and on budget. He worked with us on every stage of the home/kitchen remodel - from initial kitchen design to the final installation. Their cabinet and custom island design was affordable and functional. He guided us where to splurge and where to save to reach our objective of a beautiful and modest kitchen. We are very happy with the result and would recommend them for major and minor remodel projects

As we reflect on the remodel, we heartily agree that Green Planet Remodeling Inc. has been all we hoped for. The design services, project management, and crew have all been top shelf. And the most critical element, your timely availability and communications, has been wonderful, beyond what we've ever experienced during a house project. You are consummate professionals who clearly include a healthy empathy for your clients and what they are going through in a remodel. Thank you for everything!
I would like to thank you and your crew for the wonderful and professional job you did on the complete remodeling of the entire kitchen. Also on the beautiful flooring you installed in the kitchen, bathroom, dining room and stairs to the second floor. I will highly recommend Green Planet Remodeling Inc. to anyone who needs any kind of construction work done on their home. Once again "Thank you" for a job well done.
Jonathan from Green Planet Remodeling Inc, was very easy to work with! He was very trustworthy and show lots of confidence in his past jobs plus he is a designer not only an estimator. The installation of cabinets, appliances, lights and fixtures was completed exactly on the timeline given. They did an excellent job with colors and flooring type, it turned out exactly as we wanted. We have already referred Green Planet Remodeling Inc. to a few of their friends!
I'm writing to tell you how happy we are with the painting job just completed on the exterior of our house. Green Planet Remodeling's painters were meticulous in every part of the job, from preparation to clean-up. We are particularly happy with the stripping and finish on the front doors, which give the entryway a whole new look. Thanks for a great job. We will certainly recommend you to our friends!

Jonathan, has a great team at Green Planet Remodeling Inc! I hired them for a kitchen remodeling job! I never hesitate to refer them to my friends and family in need, and the my family members that have used their services feel they were very competent, personable and trustworthy as well! I have known their family now for many years and find them to be truly wonderful people to work with and know! He is very caring people and I feel it is very important to him to do the job well and to have satisfied clients in the end!
We hired Green Planet Remodeling for a full remodel of our kitchen. While in the process of interviewing contractors Jonathan stood out right away. He immediately understood what we were looking for and had a great feeling for detail. Jonathan was there throughout the whole process to ensure everything went smoothly, from demo to replacements. He stays in touch frequently and is truly passionate about his work. It really shows in our kitchen! We absolutely love it!
Green Planet Remodeling inc recently remodel our house. From proposal to execution they were on task and delivered everything they promise to the highest degree. Their crew were all respectful and all their work was of the highest standard and the site was always left clean at the end of the day. Jonathan (the project manager) is patient, creative and flexible, which made him very easy to work. I would highly recommend Jonathan to anyone who wants a contracting job quickly and efficiently, but with the care the and attention that would expect when dealing with your own home.

We hired Green Planet Remodeling to remodel our kitchen and install environmentally safe appliances. We definitely made the right choice and were thrilled with the results. Beautiful countertops and cabinets complimented the new range, gas grill and environmentally friendly dishwasher. The overall space and maneuverability as well as storage capacity were vastly improved. It has been a pleasure to entertain guests as well as family and we would recommend Green Planet to anyone.

We interviewed several companies before selecting Green Planet Remodeling Inc. to remodel our entire home. It is a decision we were very happy with. Jonathan and his crew are both personable and professional. For the most part we were across the country while the renovations were undergoing and very appreciated the constant communication with Jonathan and his team and their attention to every detail. The design and execution were both accomplished through a cooperative, client centered interaction throughout our entire project. Even the very few bumps along the way were handled very courteously professionally and with great patience. Jonathan and crew were a pleasure to work with. We continue to recommend Green Planet Remodeling Inc. to our friends and neighbors.
Green Planet Remodeling did a fantastic job! They truly made our dream come true. Working with the GPR family was the best experience one could have. They are all very professional and personal when it comes to getting the job done. Everything went like clockwork and was done in a timely manner. Now we have a new wonderful bedroom with private bath that my mom can stay in.
I have used numerous contractors in the past but a friend recommend me Green Planet Remodeling definitely lived up to his commitment with clients. They went above and beyond to ensure that my travertine floors were exactly how I wanted them. I will not be using anyone else in the future because they are true to their word on delivering the right product and quality.
We just had several projects done with Green Planet Remodeling. We were very happy with their work, but what we were most impressed with was how quickly they responded and followed up with us, how competitively priced they were, and how professional and friendly their workers were. They take a lot of pride in their work and want to make sure they provide you with what you want. Wish all contractors did business like this, thanks guys.
We chose Green Planet Remodeling to do a complete kitchen remodel and it was a great decision. Jonathan worked with us on every aspect of the job, from budgeting to design, and his attention to detail is exemplary. He brought in top-notch people at each stage of the project. We had constant communication with Jon, most often in person, which is key for a job of this size. We are thrilled with our kitchen and everyone who has seen it says "Wow!" Green Planet Remodeling will be the only company we call for future remodeling projects.
Rebecca Long They were very prompt in contacting me to set up an appointment. When I meet the project manager, he came really prepare for my specific project and he thoroughly explained what needed to be done. He show me the correct materials to replace the rotten wood all around the house right under the roof. After I hire them, his crew came and they did a great job in removing the rotten wood and seemlessly installing the new wood. They sealed and painted a number of times until the wood finish was perfect. They were very professional and very friendly. They cleaned up behind themselves! When they where finished, you couldn't even see a paint chip left behind! I'd recommend Green Planet Remodeling in a heartbeat!
Green Planet Remodeling was a great company to do business with. They bring a consultative approach to designing the pool based on the style of house that you have as well as you're individual taste. On top of helping design and build a great pool, they're very professionalism is second to none in their space. Very responsive and willing to go the extra mile to ensure our satisfaction. It was the easiest process we dealt with in building a new house. Lastly, their pricing was surprisingly good for the quality of work they do. Highly recommend working with them.
We couldn't be happier with Green Planet Remodeling Inc, these guys did an excellent job with my bathroom. I was impressed with Jonathan our project manager. He was very good at explaining the process, and could not have been more accommodating. He listened to what we wanted and the results absolutely met our expectations. His crew was professional, polite, and kept the construction areas clean. I highly recommend then for any bathroom remodeling job.

We love Green Planet Remodeling for several reasons. Their service is great and the front man work with us to make sure we put some of our ideas in the finish design of our kitchen. The crew that worked in the project is very professional, courteous and polite. We have them change the whole layout of our kitchen plus add an island in the center. They did it in time and budget. I would recommend them to anyone. For sure I'm going to call them in the future for my next project. Thank you.
This company was referred to me by my dad. He had Green Planet Remodeling do work in his kitchen in the past and it came out wonderful. We have been looking for contractors for a few weeks now and after seeing this company's work, there was no more searching. The price was on budget and service was great. We really liked the work they did and the great attention to detail the crews had.

I first contacted Green Planet Remodeling after submitting all the requested information on Houzz's website. Green Planet was the first to respond and coordinate a time/date for their contractor, Or to stop by. Or was ON TIME, listened, and evaluated all of our options, thoughts, and gave us his feedback and thoughts. It was a healthy combination of taking into consideration what we wanted and what was possible (anything is truly possible, but he was open about potential costs, timeframes and other things to consider - things we hadn't considered). In the end, we evaluated 3 other companies and contractors including one referral, but we decided to go with Green Planet all because of Or to be honest. From Day 1 and throughout, he was *snaps fingers* on top of things. He was constantly following up with us keeping things moving along. I think he was late by about 5 minute maybe once, but he had texted me ahead of time to give me a heads up, which was a nice professional courtesy (I've heard horror stories about contractors suddenly not showing up or being 1, 2, 3 hours late - super unprofessional). Throughout the project, Or's team moved fast and kept us updated the entire way. If/when there were surprises or issues, Or would personally stop by in person to assess the situation and provide options or updates. I liked that he was constantly overseeing the work and not being invisible. We really liked working with Green Planet and Or in particular because we both work full time, have 2 young children, and we're incredibly busy. We don't have time to be following up and project managing a remodel project and having one more thing to keep track of. We really liked that we could rely on Or to take care of everything and be up front about what was going on. Communication was spot on (text, email, WhatsApp, phone). If there was anything we weren't happy about or had questions, Or would take the time to understand our concerns and provide options, with us making the final decision. Even if it meant more work or they'd have to redo something, they would do it to make sure we were happy. I liked that I didn't always get 100% pushback or moaning and groaning about something that we'd pointed out. Or was also really good about offering his thoughts on aesthetics (we should align this with the seam here or we should make sure these are all evenly spaced). Observing him work with his team definitely instilled confidence that they were working hard to do a GREAT job (not a "just get it over and done with" job). We appreciated those fine details (because we wouldn't have known or thought about it otherwise). They are very efficient, pay attention to detail (we've gotten rave reviews on the tile work in our bathroom by other professionals) and they are on top of things. They can move as fast as you want to move and they're great for when you have a vision/idea of what you want to do to make it a reality. We've already referred a lot of friends and co-workers and we're very happy with all of the hard work they put into creating gorgeous bathrooms and closets for us. Very professional the entire time. You really need to ask for Or if you want to get shit done tastefully, efficiently, and within a fair and reasonable budget. We'll have to update/add in photos later...been meaning to get this done at the very least.
January 15, 2019
Last modified:

January 17, 2019
I'm highly satisfied with the quality of work that Green Planet Remodeling showed throughout the total remodel of my master bathroom. Jonathan has a great vision and clearly walked me through the process of picking out the vanities, flooring, paint color, faucets and tub. He was at my house often to check work progress and he answered all my questions while here. I have and would gladly refer Green Planet Remodeling to anyone needing updates throughout their house.
I hired Green Planet Remodeling to do a major interior remodel, kitchen, bath, plumbing, electrical and floors. The main guy Jonathan came on time the first meeting and was super friendly and extremely accommodating, and he was available by phone and in person during the project. He kept me informed of issues during remodeling and solve them easily. All his workers were excellent as his office stuff. You can't go wrong with this company.

We interviewed a lot of general contractors before feeling comfortable and moving forward with Green Planet Remodeling....They ultimately created the wonderful room addition we dreamed of. We were lucky to find a contractor who had the level of workmanship that met my high standards. Their team was courteous, professional and punctual. I highly recommend them.
January 4, 2019
Last modified:

January 4, 2019
Updated: This weekend (Jan 6th 2019) Mr. Palmor came to our site on time to educate us with all possible options and provided us with very useful guidance for this project. He is very considerate and patient. He measured the site during this rainy day to give us his best estimate on the feasibility of the project. We really appreciate.
December 30, 2018
Last modified:

January 6, 2019
Jonathan's crew demolished a small bathroom and replaced it with a modern 3/4 bath.The acrylic shower stall was taken out and new wood was installed in the floor and the walls where it was needed. Ceiling to floor, tile was installed in the shower along with a recessed shelf for shampoo and matching tile for the backsplash around the vanity. A made to order cabinet that matched the vanity was recessed in the wall for linens. New humidity sensor ventilation fan, recessed lighting overshower, new floor boards was installed. I'm pleased with the new bath and will be using this company in the future.
I hired Green Planet Remodeling to renovate my kitchen. I thought updating it was going to be a long process and a headache. But when I met Jonathan, he explained me the process step by step and everything sounded simple that I hired him. In a few days the old cabinets were remove and new ones were installed, after that granite countertops, new flooring and tile were installed. It was a hassle free process. 5 starts to these guys, they did an amazing job. My kitchen looks beautiful and I'm thinking to update my bathroom too. Thank you guys.
I choose these guys over others contractors because Jonathan brought his design skills to the project in addition to the contractor role. He understood that every bit of space had to be functional because the small size of the guest room. He listened to what I wanted and came up up with unique solutions. We changed the floor from slippery to waterproof hardwood flooring, they added new vanity and mirror plus we changed old tub to a shower stall with beautiful tile.The project was completed on schedule and under budget. I would definitely recommend this company to anyone.
I chose Green Planet Remodeling because of the awesome quality of their previous works and their reputation for doing exactly what they say they will do. I'm so pleased with our home remodeling project that I thrown a party at my house. We change carpet to flooring, added new window in living room, removed a wall that divided the kitchen and dining area and we change the color of the entire house inside and outside. I highly recommend them. They were very easy to work with. Thanks Jonathan!
December 12, 2018
Last modified:

December 17, 2018
After saving some money to remodel our bathroom, we check on houzz and acquired 4 estimates, one of which was Green Planet Remodeling. After setting the appointment, they sent Jonathan. He was prompt, courteous and knowledgeable and provided us with multiple photos of previous jobs. We had lots of questions and he answered them all satisfactorily. The pricing was very competitive and we decided to go with Green Planet. The end result was a beautiful master bathroom with new flooring, eco-friendly toilet, tile walls and new double vanity with big mirror. If I do another remodel in the future I will contact these guys again. Thank you
We had our bathroom remodeled by Green Planet Remodeling. Jonathan and his crew did a wonderful job. They did a complete remodel of the bathroom, including floor, vanities, toilet, tub and paint. Their workers arrive on time and always clean when they left. Also the project manager was on site time to time to check on updates from workers and hear my opinion on the job. We would recommend them to anyone and we look forward to doing business with GP Remodeling again
Before starting my project I spoke with at least a dozen construction companies. I chose Green Planet Remodeling because from the start they listened to my ideas of my dream kitchen. I'm thrilled that the same level of attentiveness, professionalism and communication was consistent throughout the entire process. They built a beautiful kitchen for me, within budget and on time. Thank you guys.
Relationship
Received an estimate
I have had the pleasure of working with Sage and he has been great! Easy to deal with, creative, knowledgeable and just a nice guy-good representative on company. Although I did not end up utilizing them - it was tough because I really enjoyed Sage.
In Progress review for our Remodeling Project : ( Bathroom and Laundry room remodeling & Room addition) EZ and his team were very quick to do the demolition and initial framing/plumbing required. Everything was done in a professional way and we are very pleased with the progress made so far in the project. 5 stars for now.I will update this review once we finish the construction.
We hired Green Planet for a list of mini projects including; a kitchen remodel, deck re-staining and mold removal. Planning the project with them was incredibly easy and straightforward and we surprisingly stayed in budget and mostly within our timeline (the timeline was due to an issue with tile delivery from Fireclay :( - this should be another review). During the day to day I was impressed with how clean the house and garage stayed and that we were given frequent updates via WhatsApp with photos. I should add that we went on an international vacation for two weeks during the project and we still received prompt updates and were able to stay informed. The end result is pretty spectacular and the quality of work was exactly what was promised and I nitpick every detail! Would definitely hire these guys again!


This was my first remodel, so I was nervous and anxious of what the outcome would be… I wanted a specific look… I'm not into modern day looks, so I had a very contemporary design idea in mind… Jonathan worked closely with me to give me what I like…. I redid my kitchen and now started working on my flooring, throughout the house… Jonathan s a very goal oriented and likes to keep his clients involved in every phase of work being done. Thank you for your honesty and creativity… my kitchen is beautiful, and I love it. can't wait to see the rest play out… But this review is well deserved for this company based on their performance this far…. Green Planet I love you Guys !!!
I had a room addition of 400 Sq ft added to my house and exterior, interior painting! Thank you so much green planet remodeling for making this process a good experience for us! I love the design their representative did for us, much house is much more spaces and kids are not fighting lol I am very impressed with the honesty and the knowledge they brought into this project! We started with research to find out my house set back not like other contractors that just wanted to take my money and start drawing blue prints before checking if and what I can add into my property. The workers left my property clean at the end of every working day, they are easy to communicate with and gave me a reasonable price! I highly recommend using these guy!
Solid team that knows what they are doing. The team at Green Planet Remodeling helped me renovate 2 bathrooms - and remedied a lot of the shoddy work that was lurking behind the wall (thanks to my crappy builder for those surprises). Good guys that were efficient and professional through the whole experience. They even provided me with a 3D Design for both of the bathrooms that another company wanted to charge me for! Easy to communicate. Highly recommend!
Find Design-Build Firms to Help Get the Job Done
Tired of reading all the DIY tutorials? We are here to help. With over 1 million home professionals on Houzz, you'll easily find the trusted Design-Build Firm for your next project in Serving LA & San Francisco Areas, CA.
Read Reviews from Serving LA & San Francisco Areas Homeowners Like You
Read homeowners reviews before hiring the Design-Build Firm to help with your project in Serving LA & San Francisco Areas. If you have questions, read other homeowners' reviews or our discussion forum for a second opinion.
Easily Contact Trusted Design-Build Firms
If you're browsing Houzz and have a contractor in mind, then you'll quickly find that requesting a quote is easier than ever. From one simple dashboard, you can manage all the Design-Build Firm quotes you got.
Design-Build Firms near San Jose
Professional Categories in San Jose
Related Services