You don't have to hit pause on your dream project
Connect with Pros remotely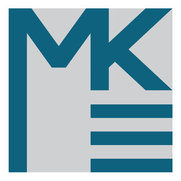 | | |
| --- | --- |
| | MKE Design Build |
5 Houzz Awards
2 Houzz Badges
Typical Job Costs:
$20,000 - 300,000
Full Design-Build firm that hand selects finishes, custom designs floor plans, and self-performs the build out. Job cost ranges per client, job size, and time.
License Number:
WI Contractor: DC-041500017
https://www.houzz.com/pro/mkedesignbuild copied to clipboard
Local Milwaukee Design Build group that brings you a full-service renovation from concept and design through construction and finished product. We focus on building relationships with clients and pride ourselves on the craftsmanship that MKE delivers. Transparent and open communication with our team and our clients makes the process enjoyable, efficient and exciting for everyone involved.
Services Provided
3D Rendering, Bathroom Design, Bathroom Remodeling, Building Design, Custom Home Bars, Deck Building, Drafting, Floor Plans, Flooring Installation, Garage Building, Home Additions, Home Extensions, Home Remodeling, House Plans, Kitchen Design, Kitchen Remodeling, Laminate Flooring Installation, Lighting Design, Lighting Installation, New Home Construction, Custom Homes, Construction Drawings, Custom Cabinets
Areas Served
Franklin, Glendale, Greendale, Greenfield, Hales Corners, Milwaukee, New Berlin, Oak Creek, Saint Francis, Shorewood, Wauwatosa, West Milwaukee, Whitefish Bay, Elm Grove, Cedarburg, Mequon
Awards
Best of Houzz '14-19 NARI '19 National Contractor of the Year Milw NARI '19 Gold-Interior $100-250K; Silvers-Basement $100-250K & Kitchen $30-60K '18 Silvers-Kitchen $30-60K, Bath $25-50K & Bath under $25K '17 Golds-House & Bath NARI WI '17 Remodeler of the Year Presidential Citation, ASID
5 Projects for MKE Design Build
Write a Review
22 Reviews for MKE Design Build
Relationship
I shadowed this company
MKE Design Build goes above and beyond for not only their clients, but for future architects, like myself. I spent two days shadowing this company to gain more insight into where I could be heading in my life after college. Not only was I given the opportunity to view current and past project plans, I was able to see and be apart of projects in real time on the different sites. The owners, Michelle and Tom, as well as their knowledgable team, made me feel more than welcome in the office and on work sites.
Project Date
September 2019
Project Price
$10,000 - $49,999
MKE Design Build really came up with a unique solution for us. They delivered stunning built in custom cabinetry that really is a focal point of our home now. We had asked to add character into our new construction home, and they delivered. And, while it is beautifully crafted, it is extremely functional as well. We fully trust the team at MKE Design. They answered our questions quickly and worked above and beyond until we were all happy with the outcome. A quick example - we had a hard time matching paint colors to existing paint even though we were using the same paint. MKE Design didn't stop until they found the exact match and we were all pleased - it took numerous attempts, and we never felt like an inconvenience. They truly want you to be happy, and we are extremely happy with the end product.
Project Price
more than $100,000
Great communication, follow through, and quality work. Our projects went smoothly and look awesome! I would recommend them to everyone.
Project Price
$50,000 - $100,000
I cannot say enough about the fabulous experience we had working with MKE Design Build on the remodel of our kitchen. When Michelle came to our home for the first time, we told her some of the things we didn't care for with the design of the kitchen. She walked around, suggested switching the direction of the island, extend the opening of the wall into the dinette enabling a larger island, adding a window to bring in more light along with other design changes. Her suggestions were possibilities that had never occurred to us. This was the beginning of the exciting transformation of our kitchen into one of the favorite rooms in our home. Tom and Michelle were very professional, helpful and kind as we picked things out, asked questions, changed our minds and took forever making decisions. During the renovation we received weekly email updates on the progress and what to expect next on the remodel. Each member of their team was the best at their specialty. Any concern we had was explained and changed if need be. It was obvious the crew enjoyed working together and for MKE Design Build. Each day someone showed up to work on a part of the kitchen. Chris H, the site manager, and Chris C did the majority of the demolition. Each day the construction site was left clean and safe. Their explanations and suggestions during the demo process were helpful in envisioning how the finished kitchen would look. The carpenters, Tim and Pat, were true artists creating details that matched the style of our older home. Dustin did an excellent job on placing all the tile. His expertise in cutting and placing tile is purely amazing. Joe, their electrical contractor, was so pleasant to work with. Not only was all the wiring done well but the antique lights which fit with the style of our home were installed with ease and without any issues. The cabinets look just beautiful with the granite we chose. Rudy and Wade did excellent jobs with construction and painting of the drawers and cabinets. The ease with which they open and close is a luxury. There were some touch up areas that were not perfect so those fronts were removed and taken back to the shop to be resprayed. They came back looking perfect. Some masonry work needed to be done with the addition of the window. We were thrilled with how perfectly the stones in this area were removed and replaced. It looks as if the window was always there. We enjoyed watching and talking with their mason, Chad, as he completed this area of work. Our original deadline was extended but that was due to some additions my husband and I chose to add that added time to the remodel. Michelle and Tom were very informative to us on this taking additional time. Also, because of the additions to our remodel during the demo and construction phase, the cost of our entire project increased. We were always kept informed of this through Michelle. She let us know of all cost additions and waited for our approval before continuing. Kylene and Karissa, the office managers, kept us up to date with informative and easy to understand invoices. All questions we had were answered promptly. As you can tell we are thoroughly pleased with our entire remodel. We have enjoyed our beautiful kitchen for over a month now and continue to stand back and admire it all. We would highly recommend MKE Design Build and would only work with this company if we need work done in the future.
November 21, 2019
Last modified:

November 21, 2019
Project Date
December 2018
We completed a basement project with MKE. They were wonderful, professional, personable, knowledgeable, experienced, and flexible. The designer, GM, and peripheral workers made a fairly large basement remodel doable and painless.
Project Price
$50,000 - $100,000
Highly recommended! We worked with MKE Design Build on a kitchen redesign/build, moving our kitchen to an entirely new space in our nearly 100 year-old home. The finished space is fantastic — it not only looks great but has made our home more functional. The team at MKE was great to work with during every stage - from planning and budgeting through construction and finishing. All construction teams were clean and friendly. We plan to work with MKE again!
Project Date
November 2018
Project Price
$10,000 - $49,999
MKE Design build was fantastic to work with. To start, the design team is full of great ideas but also listens very well to the needs of the customer! I enjoyed working with the designer, Michelle, so much that I have contacted her for other projects and ideas before our first project was complete. We updated our basement and every team we worked with was fantastic. The carpenters are incredibly detailed and very clean. The other teams we worked with were very nice and friendly. We received project updates as needed and whenever we had questions, MKE always responded promptly. We have already reached out to MKE Design Build for another project! I highly recommend this company!
Project Date
November 2017
Project Price
$10,000 - $49,999
We worked with MKE Design Build for several months on planning a full remodel of our kitchen. For the most part, it went well. Their designs look great and they seemed like great people to work with. Then it went south. At the front end, we let the company know that we were looking for a project with a budget of about $25,000. After going through a thorough process of designing the remodel and doing multiple walkthroughs of the house, we were given a cost estimate of literally a handful of dollars under $25,000, which we thought was perfect. After putting down a 10% deposit and signing a contract, we worked with the company to pick materials in line with the estimates contained in the contract and scope of work. When we received the updated contract, the price went up to $31,000 – an increase of over 25%. We were obviously taken aback by the huge cost increase as we were led to believe that all of our material decisions were in line with the initial estimates. The countertops went up 15% and the cabinets went up 10%. Again, we were led to believe that our choices were in line with the estimates provided. We expected our flooring costs to go down as we decided to refurbish our original maple floor rather than install a tile floor and were told this would lead to a major decrease. The new price was within 3% of the old price and no explanation was given for this. Worst of all, the plumbing cost went up 100%, despite literally no changes to the project that would necessitate any increase. The excuse to this one was that the plumber somehow missed the giant beam that goes across our basement and there was a matter-of-fact expectation that we would pay for what was, if the contractor was being honest, an egregious error on their part in estimating costs. The remaining cost increase was due to a decision to replace our plaster walls with drywall. Drywall installation is cheap, and yet this added over $2,500 to the project cost. We would have been okay if this was the only major change – this was at least due to a material change in project plans and can be explained with a straight face, but unfortunately it was one of many. After having a frank discussion with the contractor and expressing our disappointment, she offered for us to return to the original proposal. We took this offer at face value and decided that we would offer the initial proposal (eliminate the new drywall in the process) and would pay for the increases in countertop and cabinet costs even though we were misled on these costs. We would keep the initial price on the plumbing and the flooring – one of which favors them and one of which favors us, likely for similar and counterbalancing amounts. It was a good faith proposal, based on the contractor's initial offer and contractor's cost estimates. We expected a reasonable discussion to ensue, and for us to ultimately reach an agreement and move forward on a project we had spent months working on already. What happened next shocked us. After months of preparations and working together (not to mention a 10% deposit), the contractor responded to a reasonable good faith offer by unilaterally backing out of the project. As I can surmise, one of two things happened. One, the contractor purposely underbid the initial estimate to get us to pay the 10% down payment with the understanding that they'd jack up the price later after we were well into the process, with the assumption that we'd be too far in and would have no choice but to go along with the increases. Or, the contractor got another offer for a project at the same time (January, usually a down time for renovation contractors) for more money and decided they wanted to create an excuse to back out. In either event, we ended up with months of time wasted on a contractor that did not operate in good faith. Although I'm sure the contractor will create some sort of rationale in responding to this, realistically, one of those things occurred. It left an awful taste in our mouths and I'm writing this review so that future homeowners considering this contractor understand what you're walking into. In addition to all of this, this contractor frequently missed deadlines that she chose herself in responding to action items and also cancelled multiple meetings on us at the last minute. At the time we didn't sweat this as we just had our first child and were intentionally planning months in advance for a January project. But in hindsight, I think we dodged a bullet. It's one thing to miss deadlines when planning a renovation, it's quite another to do so while your kitchen is in shambles. If anyone reading decides to go with this contractor, our advice would be to hold a strong line on deadlines early and often, to not give them a budget range on the front end that they can use to string you along, and to assume that whatever estimate they provide you will increase by 25% when it's all said and done. We have worked successfully and seamlessly with contractors before and we thought our time with this contractor was going well also. But then they essentially pulled a bait and switch on the price and then backed out when called out on it. Renovating a part of your home, especially a part as important as a kitchen, is a big deal. The process dominates your life as a part of your home is destroyed and rebuilt over the course of weeks or months. Trust and good faith are critical. I would highly recommend seeking out a different contractor than this one.

Comment from MKE Design Build:
We at MKE Design Build strive to be as transparent and accommodating to all of our clients by following a step by step procedure that we have developed over the course of many years. That being said, unfortunately, we also realize that we will not be the best fit for every client and/or every project. That certainly does not stop us from doing everything in our power to please and meet or exceed the expectations set forth by new clients and projects.

Our process is straight forward and can be broken down as follows:

1.) Initial Meeting - Outline goals and acquire a general understanding of existing space
2.) Preliminary Budget and Drawings - Provide a no cost budgetary estimate and set of conceptual drawings
3.) Project Commitment - approval of the budgetary estimate/conceptual drawings and a 10% down payment (with executed Budget Contract)
4.) Project Refinement - final selections of all materials and complete list of work to be done
5.) Site Walk-Through - all our expert tradesmen come to inspect the site and examine all existing conditions and make any recommendations
6.) Final Pricing and Contract - all final pricing is provided based on the final selections and site verifications
7.) Final Agreement - approval of final construction cost prior to commencement of construction and a 40% payment (with executed Final Contract)
8.) Construction - construction begins only once all parties have agreed to the pricing and terms of the final contract

Regrettably, we were not able to come to terms with this client after completing the Site Walk-through. Because of the inconvenience caused we did elect to provide a full reimbursement of the 10% down payment provided and did not pursue any compensation for the time, estimates, or drawings provided. As always, we wish all of our clients and/or potential clients the best, regardless whether or not we are their selected contractor.
Project Price
$10,000 - $49,999
MKE Design Build did an excellent job for us. We highly recommend them for any project. Our project was the addition of a full bathroom and walk-in closet on our second floor. It included a large dormer being added to our second floor. Our old home made the project even more challenging. MKE Design Build did an amazing job understanding our vision, translating it into a beautiful design, and turning the plans into reality. We had a very specific style we were hoping to achieve, and we were worried that the design and material selection process would take us forever. We provided Michelle a few pictures to explain our general vision, and she got it immediately. She paired our selections down to a few great options for each element of the design. It only took a few meetings to finalize all of the design decisions. We were very impressed with Michelle's talent for design. Once the building began, the team communicated with us through every step. Michelle and Tom were always available, and they quickly responded to every call, text or email. Their whole team was very respectful of our house and our neighbors. We live very close to each of our neighbors, and we didn't receive a single complaint. Our project involved putting up scaffolding on the edge of our neighbor's property for a few days in order to finish the exterior. Our neighbor later told us how courteous the team was, and how respectful they were of her property while working over there. Each change in our design plan was clearly discussed and changes to the original quote were agreed to ahead of time. We did not have any surprises when it came to projects costs and payments. The bathroom and closet are beautiful. We love it. Michelle and the team helped us work through every challenge our old home presented in order to get exactly what we were hoping for out of the project. If you choose MKE Design Build for your project, you will be very happy with the results.
December 14, 2017
Last modified:

December 14, 2017
Project Price
$50,000 - $100,000
MKE Design/Build did an exceptional job on my total kitchen remodel and bathroom remodel. Starting with the initial meeting to the completed project I encountered pure professionalism from everyone at MKE. ALL of their workers were courteous, focused on details, and were perfectionists. I am 100%+ happy with my new kitchen and bathroom and would recommend MKE to anyone.
Project Price
$10,000 - $49,999
Michelle came highly recommend to us and we would highly recommend her with a remodel of any size. She is personable, efficient,accommodating, excelent vendors, comes in on budget and on schedule .
Project Price
$50,000 - $100,000
We worked with MKE on a major addition to our second floor. Michelle, Tom, and the rest of their crew were great to work with and did a very good job. Like most home improvement projects, there were issues that came up, but MKE did a wonderful job of communicating and taking care of any problems. I would not hesitate to use them again for our next project!
Load All 22 Reviews
Find Design-Build Firms to Help Get the Job Done
Tired of reading all the DIY tutorials? We are here to help. With over 1 million home professionals on Houzz, you'll easily find the trusted Design-Build Firm for your next project in St. Francis, WI.
Read Reviews from St. Francis Homeowners Like You
Read homeowners reviews before hiring the Design-Build Firm to help with your project in St. Francis. If you have questions, read other homeowners' reviews or our discussion forum for a second opinion.
Easily Contact Trusted Design-Build Firms
If you're browsing Houzz and have a contractor in mind, then you'll quickly find that requesting a quote is easier than ever. From one simple dashboard, you can manage all the Design-Build Firm quotes you got.
Design-Build Firms near Milwaukee
Professional Categories in Milwaukee
Related Services