About Us
Orange County's Masterpiece Iron Doors, Railings, Gates & Balconies
Baltic Iron doors™ is a family owned and operated business along with the mother company Naddour's Custom Metalworks. Our 30+ years of experience privilege us to assisting you on designing your ornamental iron design, fabricating the hand forged iron with high quality craftsmanship and install our decorative doors, staircases, custom gates in a very professional way in order to make the whole process smooth to the families we serve. We take pride in what and how we add the WOW factor at your home and we stand behind our top quality products. Our after-sale service is guaranteed to your satisfaction.
Services Provided
Baluster Installation, Railing Installation, Railing Repair, Stair Installation, Stair Repair, Staircase Design, Custom Wrought Iron, Stainless Steel, Custom Iron Doors, Custom Wrought Iron Doors, Iron Gates, Iron Balconies, Interior Stair Railings, Exterior Stair Railings, Custom Iron Gates, Glass Stair Railings, wrought iron stair railing, modern railing, contemporary railing
Areas Served
Aliso Viejo, Anaheim, Atwood, Brea, Costa Mesa, East Irvine, El Toro, Foothill Ranch, Fountain Valley, Fullerton, Garden Grove, Irvine, Laguna Hills, Laguna Woods, Lake Forest, Mission Viejo, Newport Beach, North Tustin, Orange, Placentia, Portola Hills, San Joaquin Hills, Santa Ana, Tustin, Villa Park, Yorba Linda, Beverly Hills, San Diego, La Jolla, Los Angeles
Awards
Featured in Luxe Magazine, Coto de Caza magazine, OC magazine, So. Cal Building Industry Association Award
Back to Navigation
Our Stories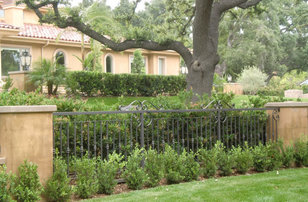 Sponsored story
Transform your landscape and views with unique designs from a Santa Ana metalworks expert
Item 1 of 1
Back to Navigation
Back to Navigation
Back to Navigation
Featured Review
Tony is an amazing person do deal with , they provided very good quality job and customer service was very prompt too for final touch ups . I love my staircase railing . Thank you so much Tony .
Read Full Review
Write a Review
35 Reviews for Naddour's Custom Metalworks/Baltic Iron Doors
What can I say this company is excellent. Tony Medina, is the MAN! gives great advise guide me through the process, help us choose beautiful ironwork for new framed stairs and double entry doors beautiful LUXURY....
Tony is an amazing person do deal with , they provided very good quality job and customer service was very prompt too for final touch ups . I love my staircase railing . Thank you so much Tony .
Tony is the consummate master of his profession. He knows what he can and can NOT do for the customer. I interviewed 7 different company's to install my iron railings, Tony was the only one who gave me the confidence he would able to deliver my high expectations. He made my image come alive and exudes confidence the job would be done right...! Baltic Irons team were all 'expert' in their specialty in design, fabrication, craftmenship and installation... right down to the final touch of countersinking each mounting bolt and filling each hole as well, even painting them so the finished product is seamless... AMAZING attention to detail... I only wish I had more areas in my home that would benefit from their artisan craftsmanship...!!! We have recommend Tony and Baltic Iron to everyone we know...
I purchased custom iron doors from Tony @ Baltic Doors. I cannot say enough. The professionalism, the quality, the cost... Amazing!!! I will not hesitate to use Baltic Doors and Tony for my upcoming project!!!
If you are looking for innovative reliable group of professional to work with, than I recommend Baltic Iron team. My experience has been a very positive one, competitive pricing with excellent customer service.
We at OC Stairs have worked with Tony, Ed and Carlo at Baltic Iron Doors / Naddour's Ornamental Iron on many Stair projects in Orange County , delivering premium service and products to our clients. The team at Baltic / Naddour's are sharp, accurate and very professional from concept to completion. We highly recommend them and look forward to future projects with them.
Ed Balta was very skilled in helping me to design our beautiful wrought-iron staircase railing which was installed impeccably be Sergio. We couldn't be more satisfied!

Wrought iron front door with opening glass came out even better than expected. Service from sales, installers & schedulers was exceptional. It looks amazing.


Baltic Iron Doors built a new door and stairs railings for our home in Ocean Ranch, Laguna Niguel. My wife and I couldn't be happier with the quality and aesthetics of the final product. Tony Medina was truly a pleasure to work with and patiently helped us get exactly what we wanted. These guys clearly love what they do and know how to make it perfect! I recommend them to anyone interested in Iron work without any hesitation.

Comment from Naddour's Custom Metalworks/Baltic Iron Doors:
It was an amazing experience designing such an amazing staircase and entry doors with you and your wife. The railings and the entry door look fabulous and I am so excited that it exceeded your expectations. Your home is a featured project on my page.


I was lucky enough to find this company via the internet and couldn't be more happy. From beginning to end they not only provided me insight as to my needs but were willing to work with me as far as budget and time. There were no problems as far as ordering and installation and i wasn't left in the dark as to what was going on. I will definitly be using this company in the future. A special thank you to ED for all that you did to help this process.
Amazing work! I couldn't be happier with my door. They have been so professional and have offered amazing customer service. It's so rare to find such great customer service lately. They drove all the way out to Chino Hills to take my measurements. They delivered and installed my door as promised. And it's beautiful. The door has upgraded the look of my house.
We are very happy with Tony and how he managed our staircase project, and his very professional approach. The final product looks absolutely stunning. Project was delayed for one week due to heavy activities, however, delay did not impact our overall project. Tony worked very hard and diligently, assuring all went according to revised timing plan. He was always available, as his support was needed. He was very prompt answering or responding to our requests. We highly recommend Tony and his team for your future projects.

Comment from Naddour's Custom Metalworks/Baltic Iron Doors:
Thank you for allowing us the opportunity to do something truly amazing with your staircase. From the custom stainwork to the iron work we were able to meet your and exceed your expectations. I appreciate your confidence in my company and in me.

Baltic Iron Doors did a fantastic job working with us to design our custom iron door for our house on the Central Coast of California. We had researched several other companies and were very pleased we chose this company. The workmanship and quality were exceptional and they delivered the finished product on time without any hassles. We would highly recommend this company. Tom and Janine McNeill