Townville, SC

Design-Build Firms

When building a new house, people often turn to architects to kick off the project. However, a different model is becoming quite popular: design-build. Instead of dividing tasks between separate architecture and construction companies, you can hire a full-service Townville design-and-build company to complete your entire project, from initial sketches through final construction. Learn more about how to choose the right design-build pros in Townville, SC for your home project below:

More
Established in 1994, Chapman Design Group, Inc. is a small firm that specializes in the architecture, renovation...
Read More
Click to Call(864) 372-6011
7 miles from Townville,

4 projects in Townville
Through professional project management and a focus on clear communication, Alair Homes Clemson makes building a...
Read More
At Ridgeline Construction Group, we strive for the peak of perfection in every home we build. It's a philosophy...
Read More
Blue, Green, and Red Construction is an independent, family-owned and operated design and build firm based out of...
Read More
Susan Elizabeth Interiors is in Highlands, NC. I am a professional residential interior designer. I like each...
Read More
Serving residential clients in upstate South Carolina, decades of construction and engineering management...
Read More
RRCD is owned and operated by Raymond S. Shafer (Ray) and Richard R. Browne (Rick). Rick is a licensed architect...
Read More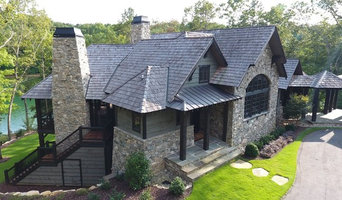 The Reserve at Lake Keowee Showcase Builder........Since 1996, Golden Corner Construction has been dedicated to...
Read More
A designer, artist and recognized scholar of the Arts & Crafts Movement, Trey Cole has more than a quarter...
Read More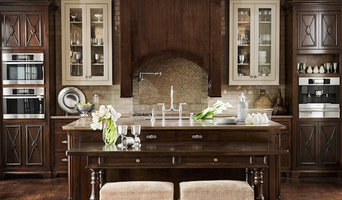 With three generations of experience, Rembrey Custom Homes is an authority among custom home builders in the...
Read More
Riverstone Development Group, Inc. is a full service general contractor & construction manager who has crafted a...
Read More
I am a builder who loves to design. After 25 years, I'm still excited by the chance to bring an idea from...
Read More
Full Service Design Build Maintenance Firm specializing in New Construction, Renovations, Pools, Outdoor Living,...
Read More
Since 2010 Greenwise has been designing and building in Greenville, SC. From bathroom remodels to full home...
Read More
J.W. York Homes is a home building team located in Athens, GA that specializes in the design and construction of...
Read More
Featured Reviews for Design-Build Firms in Townville, SC

Chapman Design Group, Inc.
Design-Build Firms in Townville, SC
"Don Chapman of Chapman Design developed the design for a screened porch and covered pation addition to our 20 yr old home. The design developed was unique, met our needs, and blended with the style of our home. We selected the construction branch of this group, ICON, to build our addition. Doug Chapman provided project management from start to finish. All contractors were professional, skilled, and easy with which to communicate. Day to day communication from Doug was thorough but not disruptive to our work days. Don continued to provided design input. The project was finished on time and within budget. We love, love, love our screened porch and covered patio. Would highly recommend both Chapman Design and ICON construction."
- fhkelley

Alair Homes Clemson
Design-Build Firms in Townville, SC
"I highly recommend them! Their professionalism and attention to detail surpasses my high expectations. They have integrity, great customer service and a pleasure to do business with."
- shereelea

Ridgeline Construction Group, Inc
Design-Build Firms in Townville, SC
"I hired Ridgeline to do a complete buildout of a commercial property for use as a restaurant. To my knowledge, Ridgeline had no prior experience with such a project, but they couldn't have been more professional and competent. Ray Foral, one of the principals, obviously takes great personal pride in every job he does. What I remember most was a professionalism and intelligence that was on a level that you just don't see in the construction industry. By the end of this project, I felt like I had a partner that I could completely trust to make decisions on my behalf. To top it all off, the final tally came in under budget! Ridgeline knows that any potential customers are welcome to come by my restaurant or call me if they have any questions! -Robert Sullivan Sully's Steamers"
- Robert Sullivan

Blue Green & Red Construction
Design-Build Firms in Townville, SC
"Blue, Green, & Red Construction did a wonderful job building my custom home in 2013. They paid great attention to detail and completed the job on schedule for the agreed upon price. The quality of their craftsmanship was excellent and their customer service was top notch. Follow up warranty service has also been great. I would recommend them to anyone needing a complete build or just a renovation."
- jturner8107

Susan Elizabeth Interiors
Design-Build Firms in Townville, SC
"Susan did a great job. She was always available and assisted in every way possible. She used very reliable and talented workers and was a delight to work with."
- Jane Youmans

Daniel Builders, Inc.
Design-Build Firms in Townville, SC
"Daniel Builders constructed a pergola for me. They were a pleasure to work with and did excellent work. The pergola is beautiful and extremely well-made. I would highly recommend them for any project!"
- lkinley

R.R. CONSTRUCTION & DEVELOPMENT, LLC
Design-Build Firms in Townville, SC
"I used Rick for complete architectural services. Site viewing, property sits on lake Michigan so MDEQ permitting necessary, drawings, on site visitation and consulting while building and interior/exterior design services. fabulous work"
- jtrinta

Golden Corner Construction, Inc.
Design-Build Firms in Townville, SC
"If building a custom home is not stressful enough, try building one out of state! However, our builder--Ron Tolley-- has been thoroughly honest, communicative, knowledgeable, and dedicated throughout our entire building process. Ron's attention to detail, professional advice, incorporation of our ideas/budget, and devotion to making our dream home come true has been a true blessing! His jobsite is immaculately clean, also!! We have met and witnessed his sub-contractors at work and have never seen a group such hard-working professionals. It is without hesitation that if anyone is thinking of building a high-quality custom home in the Sunset, Seneca, or Clemson, SC area Golden Corner Construction is your build team!"
- iteach24

Trey Cole Design & Construction
Design-Build Firms in Townville, SC
"Trey, Levi and the entire crew were wonderful to work with. They worked with us on every detail to make our dream home. We are so happy with the results and still friends with the Trey Cole team, which after a complete reno is saying something."
- Christina Harrell

Rembrey Custom Homes
Design-Build Firms in Townville, SC
"Rick and the Rembrey team were fantastic to work with. Finally, a builder that talks sense. They were reasonable on the pricing of upgrades and patient with me as a first time new construction home buyer. I promise, I was no easy customer. I would definitely recommend Rembrey for your new home builder!!"
- Dustin Taylor