Huntington

Design-Build Firms

When building a new house, people often turn to architects to kick off the project. However, a different model is becoming quite popular: design-build. Instead of dividing tasks between separate architecture and construction companies, you can hire a full-service design-and-build company to complete your entire project, from initial sketches through final construction. Learn more about how to choose the right design-build pros in Huntington for your home project below:

More
Artisan Interiors & Builders LLC is a Design Build Remodel Firm, engaged in New Home Construction, Remodels and...
Read More
Design Build residential and light commercial. All custom, from a single cabinet to a complete building.
Read More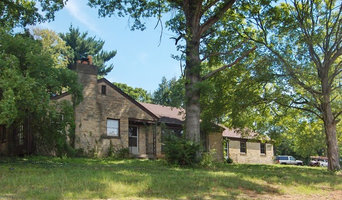 custom residential home developer and builder for 40 years
Read More
Design, Preservation and Restoration
Read More
Southern Ohio's premier design/build firm specializing in residential and commercial, interior/exterior design...
Read More
Design-Build homes and multi-family housing
Read More
Featured Reviews for Design-Build Firms in Huntington

Artisan Interiors & Builders
Design-Build Firms in Huntington
"Nicest people to work with, great knowledge of their products, the contractors they have working for them are the best, always on time and hard working. The company listens to what u want and they do amazing work. Downfall is that they are expensive and have hard time staying on budget ( maybe only with our experience, can't talk for other customers)."
- harrycookie