Reston, VA

Driveway Installation and Maintenance Professionals

Homeowners in Reston often don't realize just how important a driveway is when it comes to curb appeal; it's one of the first things guests see when they arrive and one of the last when they leave. So if your front drive is damaged or you want to switch from, say, a gravel driveway to an asphalt one, hire a Reston, VA driveway installation and maintenance professional to help you create your dream driveway.

More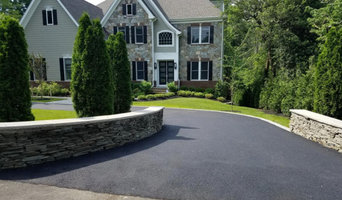 HOTMIXX asphalt paving is a full service local paving company offering quality installation of driveways and...
Read More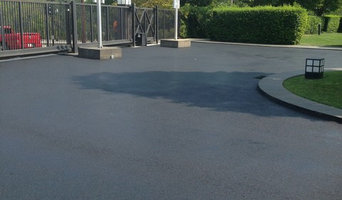 E.S. Paving has the experience and knowledge of 5 generations of asphalt paving experts. We are a local company...
Read More
Paving and Masonry
Read More
We Love Our Customers. At Academy Sealers we are committed to outstanding service for area homeowners and...
Read More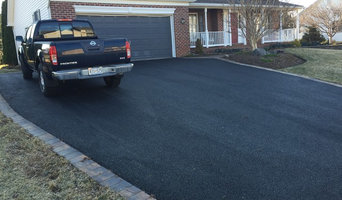 Driveways 2Day is a full service, family-owned company, near Frederick Maryland. We service all of Maryland and...
Read More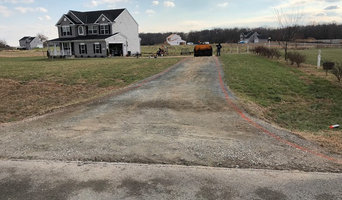 Welcome to Dustin's Driveways! We are your full service, Annapolis Maryland Area paving contractors
Read More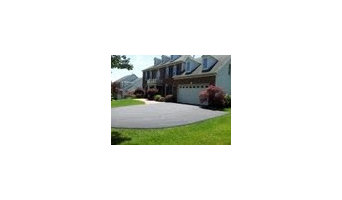 Town & Country Asphalt of Germantown, Maryland, has served Montgomery county & surrounding areas in Maryland...
Read More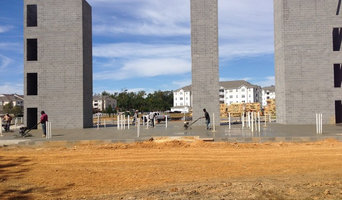 Founded in 2008, R & D Construction Inc. specialize in concrete flatwork and curbs.
Read More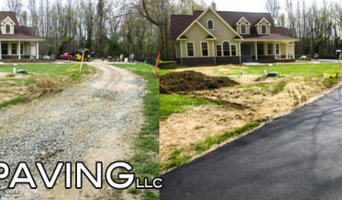 If you are looking for a professional asphalt paving contractor in Maryland with a reputation for quality work at...
Read More
Acme Parking Lot Striping is a Washing DC paving contractor that provides complete commercial and residential...
Read More
Featured Reviews for Driveway Installation and Maintenance Professionals in Reston, VA

HOTMIXX ASPHALT PAVING
Driveway Installation and Maintenance Professionals in Reston, VA
"I received a text from Hotmixx wanting to know if I was needing my driveway to be resealed. I actually was and appreciated the reminder and would like another reminder three years from now (hint, hint). Wayne had done work for us in the past and he came over and gave us a quote on the driveway at our new home. We had caverns for cracks and he recommended cold pour, hot pour, and tar strips to be able to get our driveway back to looking good (apparently the previous owner didn't take care of the driveway as he should have.) We got a few other quotes and they said they wouldn't do anything for the cracks but spray the driveway, that we could fill them ourselves and save money. Hmmm, we have filled cracks before with little luck. So Hotmixx said it would take extra attention but could be done. Soooo, I checked Yelp and saw the not-so-favorable reviews and I was hesitant but I decided to give Hotmixx a try, everyone deserves a second chance, right? They came and did a great job, cracks filled, driveway looked almost new and then, the worst rainstorm ever. Buckets of rain poured from the sky and washed away all of the hand applied sealant. Very unfortunate. I took pics and sent it to Dwayne. He said he would redo it, no problem. So the team came a second time and again looks great and then, a crack of thunder 45 minutes after they left. Not again! Yes again, rained likes cats and dogs and did the same thing, not as bad, but still washed away the hand applied sealant. I felt so bad texting Hotmixx to let them know. "No problem, we will be out tomorrow, if it doesn't rain." Fortunately, the rain did not come and Wayne and his crew sealed the entire driveway! Way above and beyond, impressive. Our driveway looks brandnew. Hotmixx should earn anyone's business, I know they've earned mine. I'll be waiting for that text in 3 years! Cheers."
- Jennifer de Franco

ESPAVING CO.
Driveway Installation and Maintenance Professionals in Reston, VA
"Highly reccommend the team of Claire and Ernie true professional. Es paving did 22x22 patio, 50x2 walkway and 20 x3 walkway.. These two represent the what that is missing from true customer service/satisfaction.His concrete crew is very knowledgeable working with concrete. Concrete looks great! Job was completed within the quote and scheduled time frame. Owner kept my wife and I informed during project."
- Carl Washington

Pavewise Paving and Masonry
Driveway Installation and Maintenance Professionals in Reston, VA
"I hired Edward and he's team to install a new driveway and patio work was carried out to a very high standard like to say a very big thank you to hole team and would recommend Edward and he's team to anybody and very most importantly there was no payment until was finished thank you"
- HU-883423745