Benicia, CA

Exterior Cleaners

The power of curb appeal isn't a myth — the exterior of your Benicia home is the very first thing visitors, neighbors and prospective buyers see, and people assume that if the outside of your home is not in great shape, neither is the interior. This can drastically affect your property value as well as incur the irritation of your neighbors, so if your house facade is looking like it could use some attention, consider hiring an exterior cleaner in Benicia, CA.

More
Clean & Seal Pro™ is a locally owned and operated San Ramon, California power washing and sealer service for the...
Read More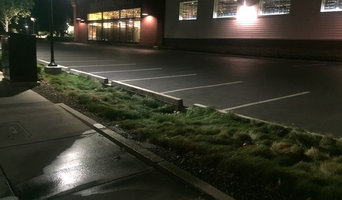 FULL SERVICE COMMERCIAL AND RESIDENTIAL PROPERTY MAINTENANCE COMPANY TO INCLUDE PARKING LOT POWER SWEEPING &...
Read More
Air duct cleaning services can greatly reduce indoor air pollution in your home by professionally cleaning your...
Read More
ClearPath Concrete Cleaning & Pressure Washing is a local Bay Area company committed and prepared to handle your...
Read More
We are National PowerWashing Services, LLC located in Santa Rosa, CA. We provide professional Exterior Building...
Read More
CleanSweep Services Inc., a locally owned and operated company based in Santa Clara County, has been serving the...
Read More
When you have commercial or residential work that needs to be done quickly and with an eye for quality, look no...
Read More
RDP Property Maintenance is professional pressure washing company, located in San Jose,CA. We provide our...
Read More
Exterior cleaning professionals who take pride in cleaning homes and businesses in the Sacramento area. We offer...
Read More
Welcome to Carlos and Brothers Construction! We are a family business specializing in both rough and final job...
Read More