Minneapolis

Exterior Cleaners

The power of curb appeal isn't a myth — the exterior of your home is the very first thing visitors, neighbors and prospective buyers see, and people assume that if the outside of your home is not in great shape, neither is the interior. This can drastically affect your property value as well as incur the irritation of your neighbors, so if your house facade is looking like it could use some attention, consider hiring an exterior cleaner in Minneapolis.

More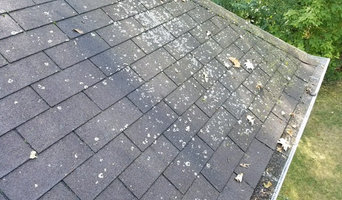 AllBright Home Services has been in business for over 20 years! Family owned and operated our focus is quality...
Read More
We are an exterior repair, remodel and restoration team. We mostly do residential roofing and siding. We are an...
Read More
James Young is the owner and primary operator of H2Overhaul. With over 30 years of cleaning experience, he has...
Read More
Mexi Clean St Paul, MN, 55106 (651) 404-3145 For reliable house cleaning services near St Paul, MN, 55106,...
Read More
A Brighter Image is locally owned and operated and was started in 1995 in the Twin Cities to specifically address...
Read More
At Clear View cleaning is our business. It's what we do, we do a lot of it and we're really good at it. So why...
Read More