Phoenix

Exterior Cleaners

The power of curb appeal isn't a myth — the exterior of your home is the very first thing visitors, neighbors and prospective buyers see, and people assume that if the outside of your home is not in great shape, neither is the interior. This can drastically affect your property value as well as incur the irritation of your neighbors, so if your house facade is looking like it could use some attention, consider hiring an exterior cleaner in Phoenix.

More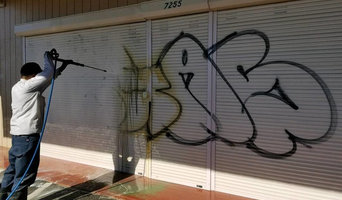 EZ Clean Power Washing is independently owned and operated by two brothers, Adrian and Erik Estrada. Starting in...
Read More
Spotless Touch Cleaning LLC provides outstanding Janitorial Services to the residents of Glendale, AZ. Schedule...
Read More
Locally owned and operated, Premier Pressure Washing Service offers cleaning services for both residential and...
Read More
Innovative Cleaning Services, LLC Goodyear, AZ, 85395 (602) 218-5115 Innovative Cleaning Services, LLC is a...
Read More
Deep Cleaning Those hard-to-reach places need to be cleaned eventually, you decide who gets to do that job, we...
Read More
With over 10 years of experience in the Phoenix area we couple our outstanding customer service with unbeatable...
Read More
We offer the best exterior home cleaning services in the Phoenix area. Please contact us for all of your...
Read More
Under Pressure Cleaning LLC provides quality window washing services to the home and business owners of Phoenix....
Read More
Featured Reviews for Exterior Cleaners in Phoenix

EZ Clean Power Washing LLC
Exterior Cleaners in Phoenix
"Excellant customer service, from the initial phone call to the completion of the job. They arrived on time and ready to work. They were very friendly and did a great job!"
- cmchavez96