Franklin, NC

Fence Contractors

Whether you need to secure your yard or just add some decorative flair to your landscape, fences are an integral part of a home's exterior and curb appeal. Given their security and aesthetic importance, they need to be designed, installed and repaired correctly — luckily, fence contractors in Franklin, NC can help. From devising custom fence designs to general fence repair and maintenance, these pros will have your fencing looking fancy in no time!

More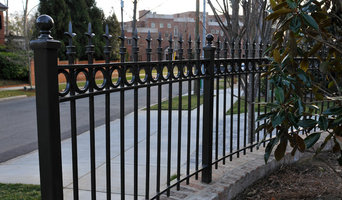 In business since 1967, American Fence and Supply Co. is one of North and South Carolina's largest fencing...
Read More
Piedmont Fence began operation in 1980 with five employees and one service truck from an old log cabin in the...
Read More
Lone Wolf Fence Inc. has finally completed our biggest project this year so far. We would like to extend a big...
Read More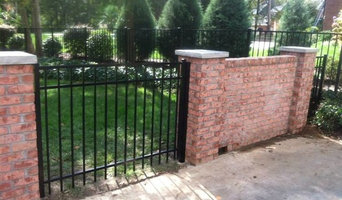 Carolina Wood Fence Co., Inc. is a family-owned and operated company started by Mike Spath, in 1980. When we say...
Read More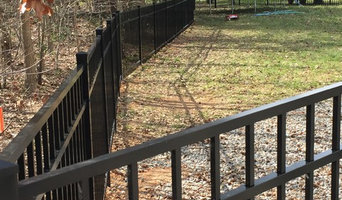 Firehouse Fencing, LLC, provides you with quality fencing solutions to meet your needs. We have various styles to...
Read More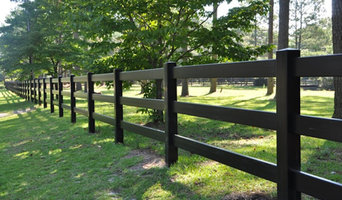 Allison Fence, a Seegars Fence Company, has a long history of unparalleled customer service and unequaled product...
Read More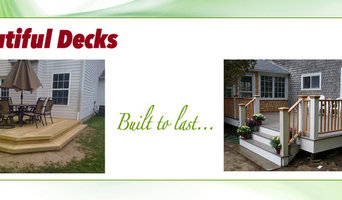 If you're looking to have a new deck or fence built or repaired in the Charlotte Area you've come to the right...
Read More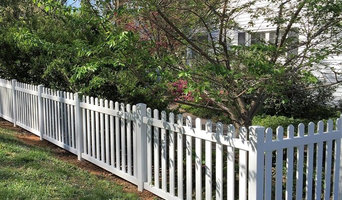 Able Fence Builders, Inc. is locally owned and operated. For over 35 years we have focused on excellence in...
Read More
Landmark Fences has been serving the Lake Norman and Charlotte area, for more than 15 years. Our first priority...
Read More
Forget digging holes and pouring concrete with this innovative fence system. Our vinyl fence is installed similar...
Read More
Featured Reviews for Fence Contractors in Franklin, NC

American Fence and Supply Co.
Fence Contractors in Franklin, NC
"Jon McCoy is an absolute pleasure to work with. Although the installation process was completed by his staff after his consultation with us, Jon has made himself available since day one as a "go-to" person. With him being a General Manager and having to juggle many things at once, he still makes time to lead by example to his staff by continuing to help with sales and demonstrate to them how customer service should be maintained. Unlike many sales reps, Jon does not just close the deal and disappear, he has remained in the picture to help to ensure the quality of the service he has sold us. At the same time, he was honest and upfront with us about our fencing options and didn't pressure us into the "most expensive" option. American Fence and Supply Company has superior-quality material and quality installation that proves to last much longer than their competitors. In short, Jon is very professional, knowledgeable, honest and has been a pleasure to work with!"
- Katrina Yeske

Piedmont Fence Inc.
Fence Contractors in Franklin, NC
"Piedmont Fence removed and replace a backyard fence for me. Totally a fabulous experience. The price was right and the service was perfect. They even finished off another section that I had started. I expected the cost to be much more but to my surprise is was half of my own estimate. No hesitation to use these folks again when the time comes. I have a side fence that needs replacing and will call them when I'm ready."
- pgflyer

Lone Wolf Fence Inc
Fence Contractors in Franklin, NC
"Professional business man running the company. Owner comes to give estimates. He then hand delivers quotes rather than using email. He is very easy to get in touch with. He wants the customer to be 100% satisfied. I appreciated his timely return of phone calls and willingness to come to the job site when I had concerns. The work was a little slow in progress. To put my one acre fence up, the total project took 1.5 weeks."
- Mike Sharpe

Carolina Wood Fence
Fence Contractors in Franklin, NC
"Set up a fence for my family daycare. Did an excellent job at installing and cleaning up. Gave a more than fair price."
- nrgaskin

Firehouse Fencing, LLC
Fence Contractors in Franklin, NC
"The owner is extremely professional, he was on time to every meeting and made sure to oversee all aspects of the project. Would definitely recommend him!"
- Ryan & Lauren McMillan

Allison Fence Co., Inc.
Fence Contractors in Franklin, NC
"We have had such a great experience with Allison Fence Co. We along with 3 neighbors received quotes from 4 fence companies when we all moved into our new construction neighborhood. Allison provided us the best pricing, with the easiest to read quote, quality product, and quick installation times. Every person we worked with, including the receptionist, were all so polite and accommodating. I would definitely recommend working with Allison Fence Co!"
- Laura D

Able Fence Builders Inc
Fence Contractors in Franklin, NC
"Our family has used this company twice in the past 3 years. Once for a rental property and then they moved that fence to our house when we bought it in June of 2013. They are always looking at ways to help cut costs and the job is always impeccable. Everything is professionally installed and everyone is so nice. I would recommend them to anyone with NO hesitation at all."
- courtenay391

Landmark Fences of Lake Norman
Fence Contractors in Franklin, NC
"After an undesirable attempt with Lowes, Landmark Fences came in with much respect and provided me with a beautiful fence. As a single mom I have been taken advantage of before. Landmark was very professional and even came in with a price lower than that first company. A great timeline was followed and the end result was beautiful!"
- putnam4jesus