Glenwood, NJ

Fence Contractors

Whether you need to secure your yard or just add some decorative flair to your landscape, fences are an integral part of a home's exterior and curb appeal. Given their security and aesthetic importance, they need to be designed, installed and repaired correctly — luckily, fence contractors in Glenwood, NJ can help. From devising custom fence designs to general fence repair and maintenance, these pros will have your fencing looking fancy in no time!

More
Looking to enhance your home or business with a privacy fence, garden fence, pool fence, boundary fence or...
Read More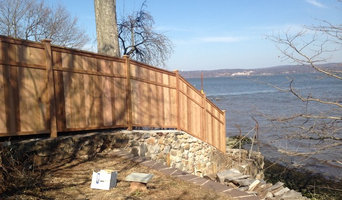 Providing Quality & Service Since 1969 we offer a lifetime warranty on our workmanship any design can be made...
Read More
Fabricator and installer of ornamental ironwork, driveway gates, Hand Forged railings, aluminum railings, window...
Read More
Established in 1983, Artistic Fence is a locally owned and operated company that has provided customers in...
Read More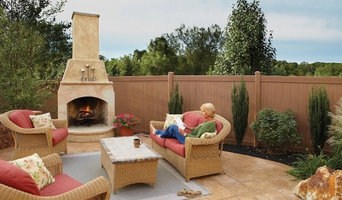 Anello Fence, LLC is one of Northern New Jersey's few vinyl fence fabricators. Using our modern equipment, we can...
Read More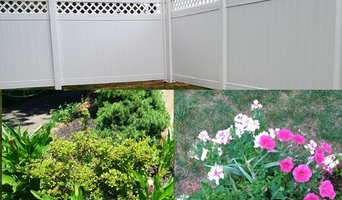 Try Best Fence Co Specialize in All Types Of Fences Installations Landscaping Decks Construction Painting...
Read More
National Fence Systems is New Jersey's supreme full service manufacturer and installer of fencing systems for...
Read More
Founded by three brothers, Angelo, Giuseppe and Salvatore, Cacciola Iron Works is a family owned and operated...
Read More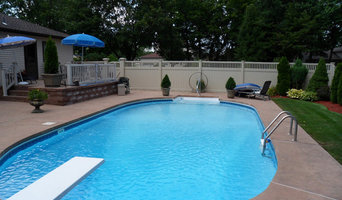 Challenger Fence Inc. is a family-owned and operated company in New Jersey, where we provide our customers with...
Read More
Since 1953, Bergen Fence is committed to providing quality service, value and dependability to each and every...
Read More
Featured Reviews for Fence Contractors in Glenwood, NJ

Family Fence
Fence Contractors in Glenwood, NJ
"The entire experience from estimate to installation was very professional. Price and craftmanship exceeded my expectations. Would recommend to anyone."
- John O'Shea

Fesco Fence Corp
Fence Contractors in Glenwood, NJ
"They installed a fence in my backyard. They were there when they said they would be and did a very neat and professional job. Would definitely use them again"
- John Kelly

Bill's Custom Metal Fabrications Inc.
Fence Contractors in Glenwood, NJ
"Bill is very creative and artistic. He has high taste level in iron design work. He understands how to translate high end designs into hand made pieces with affordable prices for end user. Bill has helped us made a few custom designed French gates and fences for the project within the time frame and budget. The work is beautifully .crafted. I would highly recommend Bill to anybody who wants and appreciate great custom metal work for their project."
- douglas868

Artistic Fence
Fence Contractors in Glenwood, NJ
"As the owner of a high end residential landscape design/build firm, I have been working consistently and exclusively with Artistic Fence for over ten years. Aside from superb craftsmanship, their professional attitude and customer service is without parallel. Steve Boggia the owner is accommodating, reasonable and always a pleasure to work with. He personally oversees all projects and I never feel like 'just another number'. Maintenance and adjustment issues are handled promptly and without question. I only wish all my contractors were as easy to work with. My clients have been consistently happy with their results. In addition, for more complex custom designs Artistic Fence finds a practical and economic way to produce results. I highly recommend Artistic for all of your fencing needs."
- Mierop Design, APLD

Anello Fence
Fence Contractors in Glenwood, NJ
"We work with Anello Fence and they have been nothing short of spectacular at providing our customers with high quality fences and wonderful customer support. The whole team over there is great."
- reynoldsfencenj

Try Best Fence Co
Fence Contractors in Glenwood, NJ
"great work at reasonable price. definitely less than other companies in the area. They completed the work on a timely schedule. Thank you."
- Francisco

National Fence Systems, Inc.
Fence Contractors in Glenwood, NJ
"Our experience with National Fence was truly a professional and pain free experience not to mention a great investment in our backyard renovation. We made a big investment redoing our whole landscape including having an in ground pool in our backyard and coordinating all the contractors was challenging to say the least. National Fence was the exception with everything from coordinating with other contractors to the actual installation and their knowledge of all the codes in town to meet with a pool fence. I also thought it was a huge plus hiring the actual fabricators of the materials we chose, we shopped around and this was not the case with any other fence companies. National Fence delivered exactly what they promised and in the spring I will be hiring them for fencing at my business , great company."
- martje0566

Cacciola Iron Works
Fence Contractors in Glenwood, NJ
"Anthony Cacciola and his team are true craftsmen. Each of the projects we've worked on together in the last seven years went very smoothly. They offer innovation, unique design and superior customer service to all of their clients."
- ECS Homes

Challenger Fence
Fence Contractors in Glenwood, NJ
"I had a wooden fence that faced out to a main street and because of the snow piled up against it, it was falling apart. I spoke with Angie at the main office and she was not only most informative but patient and pleasant to talk to. After having all my questions (and I had many) answered I scheduled an appointment and the fence was installed in a couple of hours. When the installers did not clean up as I expected, I called and requested that the manager/owner, Alex, come out and see for himself. He was the utmost professional about addressing my concern and he took the time from his busy schedule to come out and supervise the clean up. I recommend this company highly as their installation is commendable and their customer service is very personal and unsurpassed compared to that of larger and more costly companies."
- mpedraja123

Bergen Fence
Fence Contractors in Glenwood, NJ
"I hired Bergen Fence to install vinyl fencing. They were competitively priced, showed up on date of installation ON TIME!, and did a perfect job!"
- mcm468