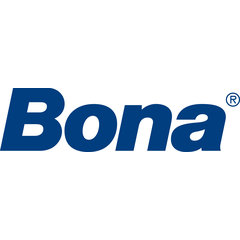 About Us
Since 1919, Bona® has provided professionals with premium quality finishing systems and cleaning products developed to maintain the natural beauty of hardwood floors. With global headquarters in Malmö, Sweden and subsidiaries and distributors in over 50 countries, Bona has led the industry worldwide with innovative, environmentally responsible solutions to a formerly hazardous and toxic process. The pioneer of waterborne finishes and dust containment in the industry, Bona provides one of the cleanest, most convenient and one of the healthiest hardwood floor finishing and care systems available. Trust a Bona Certified Craftsman for your hardwood floor project. Bona Certified Craftsmen are hand-picked, proven, top level professionals, trained and certified by Bona that use the complete Bona System on your hardwood floors. These individuals are devoted to Bona product systems; they voluntarily undergo continued Bona training to keep up-to-date on the industry's "best practices" and are rigorously tested by Bona to ensure the most beautiful and durable results possible for your hardwood floors. The BCCP Five Star Advantage: 1. Durable & Beautiful Finishes: Bona water-based finishes dry 3-4 times faster than other products and can have most homeowners living in their home during the refinishing process. 2. Clean Air, No Dust: Bona's Dust Containment System generates 99.8% less dust in the air than the traditional sanding process, making the air safer to breathe and the clean-up after the process a breeze. 3. Lifetime Support: For the life of the floors, Bona has the products and services that will support homeowners in maintaining beautiful floors for a lifetime. 4. Insured, Trained and Trusted: Every BCC is required to be insured and to participate in Bona's rigorous training regimen to make sure every floor is done right every time. 5. Back on Your Floor Quicker: Quickly diminishing odor from Bona finishes give homeowners quick and easy access to their homes with minimal disruption. Most homeowners can stay in their home during the finishing process and be back on their floors (with socks) in a matter of hours.
Services Provided
Floor Cleaning, Floor Refinishing, Floor Sanding, Wood Finishing, Wood Floor Polishing, Wood Floor Refinishing, Wood Floor Staining, Waterborne Finish, Dust-Free Sanding, Wood Floor Adhesives, Wood Floor Deep Cleaning, Wood Floor Finish, Wood Floor Care, Waterborne Sealer, Oil-Based Finish, Oil-Based Sealer, Wood Floor Recoat
Areas Served
United States, Canada
Awards
- 2017 Best Places to Work and #1 for Wellness Program by the Denver Business Journal - 2016 Sam's Flooring and Supply Vendor of the Year - ISO 14001 Certification by Bureau Veritas, a global leader in Testing, Inspection and Certification (TIC) since 1829.
Category
Back to Navigation
Back to Navigation
Back to Navigation
Business Details
Phone Number
(800) 872-5515
Website
Followers
Back to Navigation
Back to Navigation
Back to Navigation
Back to Navigation
Frequently Asked Questions