Atascadero, CA Garage Door Repair Professionals
Not sure where to start? Let Houzz match you with local professionals for these projects: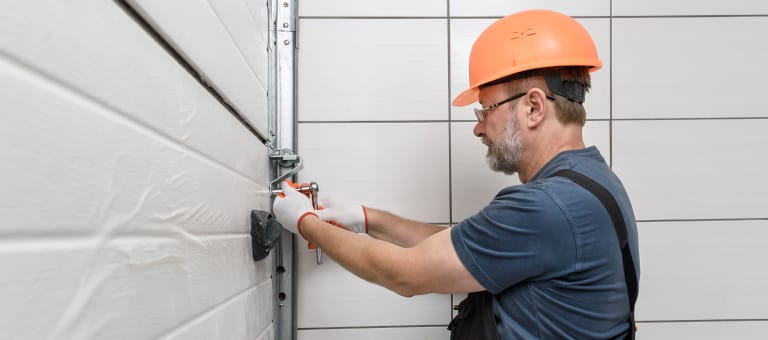 Garage Door Repair
Who they are
Repairmen who know the ups and downs of garage door installs and overhauls.
Why you should hire
Garage doors are definitely not for DIYers. A seasoned expert can easily and safely address broken springs, faulty motors and more.
Garage door repair service In Rancho Santa Margarita CA since 1999, we repair and replace all type of garage doors...

Read more

American Garage Door & Openers based out of Santa Maria is a locally owned and operated business offering quality...

Read more

Garage Door Repair Techs remains the most trusted garage door repair company that delivers economical services to...

Read more

311 E Forest Ave, Coalinga, CA 93210
Garage doors and gates are valuable assets to an Atascadero, CA home's curb appeal, security system and storage needs, so when they need to be repaired, it's always smart to hire a local garage door repair professional. A Atascadero, CA garage door maintenance pro can fix a wide range of components, including exterior damage, parts, openers and weather sealing.
What types of garage door service tasks do contractors in Atascadero, CA provide?
Garage door repair providers are responsible for a wide range of duties, including:
Garage door repair and replacement,

Garage door part repair and replacement

Track adjustment and replacement

Weather sealing

Torsion spring conversions

Garage door opener repair and replacement

A damaged garage door can lead to increased security risk, ruined belongings and an unpleasant exterior, so look for Atascadero, CA repair professionals who provide same-day or emergency services if the damage is extensive and poses a potential health and safety risk.
Questions to ask prospective Atascadero, CA garage door repair pros:
How long have you been in the garage door repair industry?

Do you provide same-day service?

How many projects like mine have you completed?

Who will be working on the project? Are the workers employees or subcontractors?

What training and licensing do you have?

Can you provide me with references?

How do you charge, and what does that include?

Can you give me a written estimate?

Do you offer a warranty?

When can this job get done?

What happens when the cost exceeds the budget? What about changes to materials or labor pricing?

What will I need to provide?

Are there any important considerations or concerns you foresee with this project?

Find Atascadero, CA garage door repair professionals on Houzz.
Narrow your search for garage door repair professionals by selecting the nearest city or zip code. Look at portfolio and product photos, and read reviews to find the best garage door contractors in Atascadero, CA for your home.
Find garage door repair professionals near me on Houzz
Before you hire a garage door repair professional in Atascadero, California, shop through our network of over 3 local garage door repair professionals. Read through customer reviews, check out their past projects and then request a quote from the best garage door repair professionals near you.