Montgomery, AB

Garage Door Sellers and Installers

Homeowners often underestimate the aesthetic value of garage doors, but they're actually a great opportunity to boost a home's curb appeal. That's where garage door sellers and installers come in. Whether you are building your first home or remodeling an existing one, a garage door dealer in Montgomery, AB can help you choose a stylish garage door that will enhance your home's exterior and provide security for your car and belongings.

More
Kingdom Garage Doors Calgary is your source for sales, service and installation of high quality garage doors and...
Read More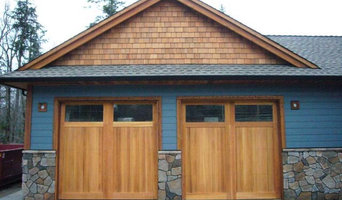 Dorteck is a locally owned and family operated "Window and Door" Company whose mission it is to provide you with...
Read More
The Garage Door Depot® is Canada's largest and only "coast to coast" garage door sales, service & installation...
Read More
Integrity As a family owned and run business for over 20 years, we have always strived to meet and exceed...
Read More
The Ultra-lite Doors team knows you have a lot of choices to make. We provide extensive product knowledge, and...
Read More
For over 45 years, Creative Door has provided unique, high quality, and innovative solutions in building access...
Read More
Done Rite Doors is a Calgary based company serving Calgary and area with decades of experience in the residential...
Read More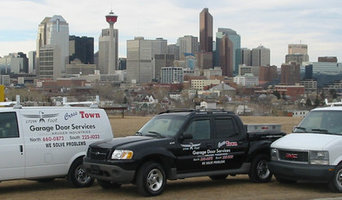 Crowfoot & Cross Town Garage Door Services is a division of Kruger Industries Inc. A family owned and operated...
Read More
Monster Garages are experts who bring you years of construction experience' dependability' know–how and...
Read More
Atomyco Garage Doors is the one stop source for residential garage door installations and repairs in Calgary and...
Read More
Featured Reviews for Garage Door Sellers and Installers in Montgomery, AB

Kingdom Garage Doors Calgary Ltd.
Garage Door Sellers and Installers in Montgomery, AB
"Jerry and Rick run this amazing, customer-focused business. The installed a new garage door for us this winter. The time, energy and care they took to help us find the right door for our house and budget was incredible. They answered every question my husband and I had, and went above and beyond in everything they did during the installation of the new door. I can't recommend them highly enough. Pick Kingdom Doors for your next garage door. You really will be glad you did! I am!"
- Erin Bradford

Dorteck Windows & Doors Ltd.
Garage Door Sellers and Installers in Montgomery, AB
"Professtional Helpful Creative Called about a garage door and was able to change the glass inserts for the front and back doors for a fraction of the cost."
- rdsingh92

The GARAGE DOOR DEPOT® - Calgary
Garage Door Sellers and Installers in Montgomery, AB
"Purchased a replacement gear kit for my garage door motor from Garage Door Depot last week. Seemed like no big deal to do it myself. After a few hours and realizing that I don't know what I'm doing, I gave them a call out of desperation. The guy I purchased the kit from answered my call and explained where I'd been going wrong. He went through the process step-by-step and stayed on the phone with me for 40+ minutes until I finished my install properly. I would've spent 6 hours if I had been making mistakes following my own direction. I appreciated the time spent on the phone with me when I got in over my head. My wife would appreciate it if I leave all my garage improvement projects to the servicemen experts at Garage Door Depot next time."
- spettit2006

The Door House Inc.
Garage Door Sellers and Installers in Montgomery, AB
"Yesterday, in March 2017, our 40 year old garage door was replaced by The Door House. From the initial phone call to Al, the two of us going over the company's website to look at designs, to the installation by a very professional installer, the experience was professional. Installation took place three days after my order was placed and was completed in three hours. I also obtained a quotation from a competitor that was 37% higher that the final price from The Door House. I will be happy to recommend this company to anyone who looks for the services they provide."
- David Cameron

Ultra-Lite Doors
Garage Door Sellers and Installers in Montgomery, AB
"We have been purchasing our overhead doors from Ultra-Lite Doors for 5+ years. Their product range is complete and our clients enjoy the value of the products they receive. Service from their sales staff (in particular Dwayne Schefte) and the installation group is top-notch. I often recommend Ultra-lite to friend that are doing renovations."
- Gold Seal Master Builder

Creative Door Services Calgary
Garage Door Sellers and Installers in Montgomery, AB
"Creative Door Services, Calgary, has been my go-to-company since 1995. In these past 21 years, the service has been consistent, respectful, knowledgeable and always to my satisfaction. Monday morning greets me with a broken garage door. I call at 8:00 am and by 1:00 pm, Darin, the technician, has been out, repaired my door and it is working as good as new. Darin made the recommendation to always take a look at how much it costs to replace the door vs fix it. No hard sell, but just good solid advice. Particularly good advice on a door that is more than 20 years old. Thanks, Creative Door for such great service for these 20 some years. I recommend calling Creative Door Services Calgary for your garage door needs."
- sandr389