Lents, OR Garden and Landscape Supplies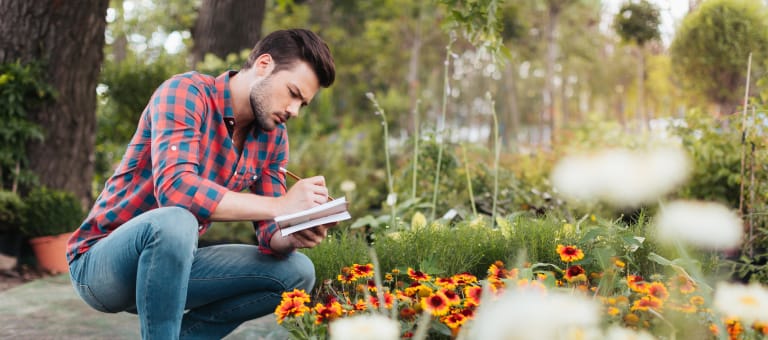 Outdoor
Landscape, pool, deck and other outdoor professionals can unearth your yard's potential and create an outdoor haven. Keeping in mind both style and function, they'll develop a comprehensive plan that considers your home's architecture, location and top materials for walkways, patios, water features, fences, fireplaces and more.
beautiful hardware, shipped quickly. I would put it on any project. The handles felt heavy in hand, which I...

3620 SW Borland Rd., Tualatin, OR 97062

Soothing Walls is a leading retailer of floor and wall fountains for your home, office and garden. Offering a larg...

Read more

415 NE Cedar St Suite B, Camas, WA 98607

Create your own garden art with GardenMolds' award-winning line of stepping stone molds. Our easy-to-use molds pro...

Read more

9130 McCoy Lane, Rickreall, OR 97371

1720 Monmouth St, Independence, OR 97351

Treephoria is a boutique tree nursery that delights in nurturing unusual and hard to find trees to landscape size....

Read more

We sell organic non/gmo seeds, that we have either grown or gotten from organic resources. We are very aware of wh...

Read more

Your garden. Simplified. Togetherfarm Blocks are an interlocking modular garden box system made of food safe rec...

Read more

6312 SW Capitol Highway Suite 417, Portland, OR 97239

Northwest Orchids Wholesale & Nursery LLC has been providing premium indoor plants and cut flowers to the horti-fl...

Read more

3777 SE Naef Road, Portland, OR 97267

Since 1988, Elements International has represented the finest quality garden accents including Tuscan Italian Hand...

Read more

830 NW Nineteenth Avenue, Portland, OR 97209

RocLok key safe products provide superior security for safely storing spare keys outside. All RocLok products are...

Read more

21420 NW Nicholas Ct., Suite 11, Hillsboro, OR 97124

Clear your yard of leaves & debris easily - This convenient garden tool lays flat on the ground when you load yard...

Read more
Featured Reviews for Lents, OR Garden and Landscape Supplies
Lents, OR Garden and Landscape Supplies
"Service above and beyond. Jana answered my questions about my first order, on a holiday no less, and got it delivered to me in no time flat. I needed help with a special order, and once again it was taken care of immediately. The next time I need hardware, this is my first stop."
Lents, OR Garden and Landscape Supplies
"This is a great product! Shipped quickly! I am looking forward to creating stepping stones for my garden! Thank you so much."
For some homeowners, buying garden and landscape supplies involves an afternoon visit to a Lents, OR nursery for some healthy new annuals and perhaps a few new planters. Others dream of a Japanese garden complete with flowing waterfalls, a koi pond and a graceful footbridge surrounded by luscious greenery.
If you've been dreaming of a beautifully landscaped property with a water feature or a concrete fire bowl but don't know where to start or what landscape supplies to buy, it may be time to look into garden and landscape suppliers in your Oregon area. From retaining walls to raised garden beds, these professional vendors can make your backyard the oasis you've been longing for. What's more, many of these professionals can help you take your ideas from design to installation and provide garden care and yard maintenance according to your Lents, OR climate. Here are some related professionals and vendors to complement the work of garden & landscape supplies:
Landscape Contractors
,
General Contractors
,
Landscape Architects & Landscape Designers
.
What Products Do Garden and Landscape Supply Businesses Carry?
Homeowners, landscape contractors and professional garden designers can look to landscape nurseries for everything from yard and garden maintenance supplies to bulk goods like composted soil, bark mulch, lava rocks and washed sand. Wholesale nurseries offer specialized plants and trees like topiaries and ornamentals for Zen garden concepts.
Hardscapes have become a popular, low-maintenance landscape solution. Many suppliers carry large concrete pavers and natural stones. New types of landscape supplies reflect the growing popularity of urban roof gardens with raised garden beds and benches, too.
What if you would love to grow your own vegetables but have site limitations? Many garden supply companies offer planters and containers that are up to 42 inches tall. For those who live in colder climates, consider a greenhouse — just the thing to enjoy starting plants or growing exotic blossoms that wouldn't quite work in your Lents, OR climate.
Questions you should ask a Garden and Landscape Supply business:
Where do you source your plants from?

Do you offer any design services?

What are your delivery options and fees?

Do you have a section on local/native plants?

Find garden and landscape supplies on Houzz.
Search the Houzz Professionals section for Lents, OR garden and landscape supplies. Browse photos and read reviews. You can also explore full-service Oregon landscape architects and garden contractors.
Find garden and landscape supplies near me on Houzz
Before you hire a garden and landscape supply in Lents, Oregon, shop through our network of over 84 local garden and landscape supplies. Read through customer reviews, check out their past projects and then request a quote from the best garden and landscape supplies near you.