Carbondale, AB

General Contractors

If you're on the brink of a large home improvement project, remodel, or new build, you'll likely want to hire a general contractor in Carbondale, AB. These professionals manage all aspects of the job to ensure it's completed on schedule and to your satisfaction. Whether you're trying to find Carbondale building contractors for a new construction, or home improvement contractors to spruce up your existing place, it's important know exactly what role they will play in the project. Read more below for a list of must-ask questions.

More
Retrofit Design is a General contracting / Interior design company founded in 2004 by Industrial designer Randy...
Read More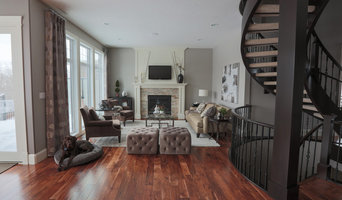 Hillview's story goes back over 30 years, when partners (and cousins) Robert Hebert and Richard Hébert brought...
Read More
Carmax Consulting Inc. is an award winning Construction Management company located in Edmonton and serving...
Read More
Leenheer Renovations is a family owned custom renovations company. We take pride in creating beautiful, unique,...
Read More
Do It All Contracting is Edmonton and St. Albert's renovation experts. With years of experience completing...
Read More
With almost 2 decades of experience in the home-building and renovation industry, Joel Friesen emerges as a...
Read More
At Intrigue Builders in Edmonton, AB, we want to be the general contractor service you will need for all of your...
Read More
If you're seeking a stress-free renovation that costs what was originally quoted, then we're Edmonton's best...
Read More
Goodfella's Enterprises has been renovating homes and business in the Greater Edmonton area for the past 17 years...
Read More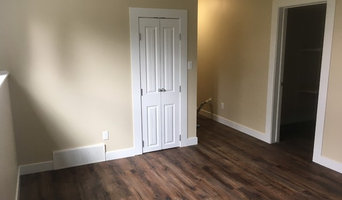 RBW Construction is an Edmonton Home Renovation Contractor. For almost 20 years we have specialized in...
Read More
Bengel Custom Homes is an exclusive home builder serving South Edmonton, Leduc, & surrounding areas. We build...
Read More
At Diamond Contracting, we will take your renovation from design to completion. We are current with all the...
Read More
At Home Style Construction Ltd., we succeed only when we meet and exceed the expectations of our customers. We...
Read More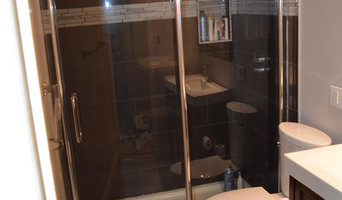 Trust over years of design and build experience to get a worry free, high quality renovation that is done right...
Read More
•Take the worry out of building your own home or project. •Hire your own project manager. •Save the high...
Read More
Featured Reviews for General Contractors in Carbondale, AB

Retrofit Design
General Contractors in Carbondale, AB
"Randy McCoy, Retrofit Designs did a major renovation to our home. My wife started the process by contacting him a couple of years ago. After meeting with Randy, we had to put the project on hold for two years. This past Spring we are able to give Randy a call to proceed with our dream reservation. What was initially started as a kitchen tear out (taken back to studs) and total renovation, expanded to include renovated main floor powder room, ensuite tearout, total reconfiguration and renovation, & upstairs bathroom renovated. We worked with Randy, and Interior Designer, Rosalyn Lazaruk to put together what best suited the balance of design and cost. Randy and Ros putl together a plan that covered our wish list and budget. Timing was agreed with a 12 to 14 week construction schedule, Mid June through August. No renovation is fun. We planned to have alternative accommodation during construction though I did stay in the basement during some periods of construction. The other thing about renovations is that there is always something else. Our renovation cost was based on certain assumptions that were not the case when the kitchen was torn out. In our case, we needed to add a structural beam and post in the basement and kitchen. Randy can up with a solution that included having a structural engineer agree with solution and sign off on it. This could have been a very upsetting experience but Randy lead us through it with the best possible solution. As with all major renovations adjustments and changes took place. Randy's communication skills made this a comfortable experience. During the renovation, we added items not directly connected with the renovations (changing light fixtures in hall and basement), leveling of doors in basement, painting of living and dining room ceilings. All completed to our satisfaction. Randy's main crew, Derek & Jurgen are exceptional workers and were a pleasure to have doing the renovation. They were mindful about keeping the non construction areas of our home as clean as possible. There are always going to be differences of opinion. We had three issues, a kitchen faucet, the sub floor heating of tile in ensuite, and mirrors in the ensuite. These issues were discussed and corrected measures were taken to our satisfaction. Randy would invoice us on a bi weekly schedule with a clear schedule of costs broken down for materials and labour. Are we happy with our renovation? We are ecstatic over it and so thankful for Retrofit Design, Randy, Ros, Derek, and Jurgen. Highly recommended."
- bullmike

Hillview Master Builder
General Contractors in Carbondale, AB
"Our family purchased a home through Hillview Master Builder last year and we were very pleased with the outcome. We went to Al with our wish list and worked through it, they drew up the house plan and the results were better than anticipated. The process of building our home was simply achieved through meetings and ongoing communication with the Hillview team. We have purchased or restored many homes in the past 30 years, Hillview was the best custom home builder to work with the quality of our home is the best in the Keswick neighbourhood."
- karengreenwood47

Carmax Consulting Inc.
General Contractors in Carbondale, AB
"This company has done a gorgeous job of the installation and completion of our IKEA kitchen. They were respectful, imaginative, and very reasonably priced. Every person I worked with on the project was happy to be there and interested in our vision for our new kitchen. They are the exclusive contractors for IKEA in Edmonton as well, and were very knowledgeable of IKEA product and services. I am so impressed by their workmanship and follow-through. Any time I had a question or concern, it was addressed within a very short period of time. As can be seen in the photos, there is still painting to be done. We worked with Carmax to reduce our invoice by doing the original kitchen demolition (fun!) and finishing painting ourselves, and they were more than happy to not only make this work but give us tips on how to do it. As general contractors, they also do non-IKEA construction, and we will be hiring them again to do more renovations in the future. Good job everyone! (I will add more photos as soon as I can get the painting finished!)"
- Heather

Leenheer Renovations
General Contractors in Carbondale, AB
"I have used Leenheer renovations for multiple different projects over the last 8 years. The first was on my former house where they came in and renovated an on-suite/hot-tub room off our master bedroom. This required removing the old hot tub, gutting the space and then starting the rebuild. During the process they found and repaired an improperly installed roof vent, clean up some mould growth and properly insulate the attic space. When it was done we had a custom tiled shower w/ glass door (literately designed and built from the ground up by Duane), new sunroof as well as fully modernized bathroom plumbing. A new spaberry hot-tub was installed where the old 8-man tub was. The next renovation involved them installing a second floor and building out some new commercial space. This required designing the space and layout, managing multiple commercial sub-trades as well as dealing with adjacent tenants and condo board. The most recent project we hired them to conduct was finalize the modernization of the basement on our new house. This involved framing out two bedrooms and a theatre room around an existing bathroom. They did everything from framing, to drywall, to flooring (carpet), to the ceiling tile and finally painting. We never have had a problem getting accurate budgets from Duane and them working hard to stick to those budgets (minus a few upgrades and unknowns found during the work). They also do a great job at paying attention to detail and not taking short cuts. Each of my projects has stood out and with a high attention to detail and quality. Have recommend to multiple people including family and friends and have never heard any complaints from any of those recomendations."
- jdent1

Do It All Contracting Ltd.
General Contractors in Carbondale, AB
"Excellent service, on time, on budget. cleaned up the site every day before leaving, provided excellent workmanship, answered questions promptly, did exactly what was promised. Revovated kitchen, office, and bedroom. Would definitely hire again."
- nsprague01

Joel Friesen Homes
General Contractors in Carbondale, AB
"Working with Joel and Lauren is always a pleasure. They are professional and knowledgeable and we highly recommend them to all of our clients!"
- Flawless Interiors Inc.

Intrigue Builders Inc
General Contractors in Carbondale, AB
"Intrigue Builders aka Rob was the guiding force behind a renovation of my home that added a full standing wet bar to my living room area along with converting an empty bedroom into a 'superbathroom." As part of a successful trifecta, the outside of my house was recovered with insulation and vinyl siding. Rob organized each tradesperson from a bottomless pit of contacts that he seemed to have. Like any renovation project, mine was the typical journey rather than the destination. Each step of the way, and always driving 12 seconds ahead, Rob found the right balance between making the end product as perfect as it could be, and never losing sight of the big picture, which was how that end product would ultimately make me a satisfied customer."
- jimsoliski

Peak Improvements Ltd
General Contractors in Carbondale, AB
"My wife and I had Peak Impovements renovate our home and make some structural changes to our garage. They we fantastic!! When we came home from work every day the house was cleaned up as best as possible so we could continue living in the home. Workers were clean and well mannered at all times. Excellent communication from them to keep us informed of what was going on at all times. Most importantly, they started the job and did not stop until it was fully completed! I recommend them to others whenever I can."
- Marc Tellier

Goodfella's Enterprises Ltd.
General Contractors in Carbondale, AB
"We hired Goodfella's twice over two years. The first time to replace the roof and redo the siding on one side of our 100 year old house and build new front steps. Both subcontractors involved were excellent. The second time we did some interior work involving painting and some exterior work involving painting and landscaping. Both times the work was done on schedule."
- Bill & Joan Forsyth

RBW Construction
General Contractors in Carbondale, AB
"Richard and his crew did a fantastic job renovating a partially finished basement for us, He was on time and professional and we were pleased with the results."
- Kim Allen