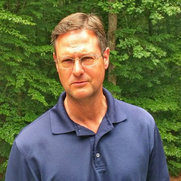 | | |
| --- | --- |
| | Battlefield Homes Inc |
2 Houzz Awards
3 Houzz Badges
Contact Info:
Allen Harrison
FREDERICKSBURG, VA 22407
Typical Job Costs:
$300,000 - $2,000,000

License Number:
2701039730
https://www.houzz.com/pro/allenharrison copied to clipboard
Fredericksburg & Lake Anna's Truly Custom Home Builders
page_type: prop_plus_profile
Discover what custom home building should be. Many home builders claim to be custom builders. Battlefield Homes made its mark in the Fredericksburg area with a simple proposition – often-claimed but seldom-true: "We are a custom home-builder." Which means that we design homes in-house, using architectural software that allows you to visualize your home. Moving walls is just the beginning. Design features are unique for every home, and we partner with you to design and build a home that is one of a kind, truly yours. Start with one of our model plans and we'll customize it to your liking. Or, design your home from a blank sheet of paper. Bring in your ideas, and we'll work with you to realize them. Your lot or ours.
Services Provided
Custom Home, Home Additions, New Home Construction, Custom Homes
Areas Served
Falmouth, Fredericksburg, Spotsylvania, Spotsylvania Courthouse, Stafford, Lake Anna, Orange County, Culpeper County, Louisa County
Awards
Fredericksburg Rotary Club Ethics in Business Award 2018 Multiple time Parade of Homes Winner.
Featured Review
Project Price
more than $100,000
We could not have been more pleased. From designing the home to the finished product Allen and his team were caring ,courteous ,responsive and had our best interest in mind during the entire process. A terrific experience. Thank you Battlefield Homes
Read Full Review
Write a Review
17 Reviews for Battlefield Homes Inc
Project Price
more than $100,000
Working with the Battlefield team this last year was such a positive experience. They took on our project, which no other builder was willing to accept, and did a tremendous job with it. We picked one of the stock plans (Old Glory), made some minor changes and the result is a wonderful layout. The team is wonderful, from the initial meetings with Allen. Throughout the project, Allen kept us informed on cost against planned expenses.
Project Price
more than $100,000
Battlefield homes did an outstanding job building our custom home in Lake Anna. They were very responsive and had strong communication skills. When the home was complete, the workmanship was outstanding. They were well organized and always available to address our questions. We would definitely recommend them to anyone looking to build a custom home!
Project Price
more than $100,000
My wife and I had Battlefield Homes build our retirement home. We could not have been more pleased. From designing the home to the finished product Allen and his team were caring ,courteous ,responsive and had our best interest in mind during the entire process. A terrific experience. Thank you Battlefield Homes !!!!
Project Price
more than $100,000
Simply said, Battlefield Homes is fantastic. First time home builders and Battlefield Homes went above and beyond our expectations. They are the A Team, easy to work with, always available, and timely response in addressing any issues. Our dream home is awesome!
Project Price
more than $100,000
We began with 3 builders in the central Virginia area that we found in our search for the right home builder. As first time buyers we checked references, checked for complaints against Virginia Builders with state compliance offices and spoke with references. Battlefield had great references and recommendations. We didn't find any red flags when looking into their reputation or complaints. We liked their transparency. We let them know that we were speaking with other builders and Allen was not pushy at all, and encouraged us to continue in our pursuit until we found someone who best fit our needs and checked all our boxes. We had a house plan in mind that we had from a site on the internet. We liked many of the plans that Battlefield offered, but we really wanted the layout and design that we had found. Battlefield was happy to work with us on that and had no issue with us bringing our own design. They even made many suggestions on tweaking things with minor design issues and were able to amend the floor plan to meet our request perfectly. We liked their willingness to work and get us what WE wanted, versus what they had to offer. One thing that stuck out about Battlefield was that they work with the same contractors for years. What we found with other builders was that they were sub-contracting everything out to the lowest big and didn't have a core team of people. We appreciated that Allen knew the work and reputation of the contractors he was using and had long standing relationships with them. This really put us at ease. So after coming to the decision to work with Allen and Battlefield, which came in at the lowest price for our plans.....the fun began. We signed our contract January 2018 with a projected start date of June 2018 (our choice). The first step in our custom home build was working with Bernie (Lead selection guy) and Sam. THEY ARE AN AWESOME TEAM!! First off, they deal with the same selection vendors so they have it down to a science. The Battlefield standard package is very good and is head and tails above your cookie cutter home builder package. Battlefield's standard build is significantly better than anyone else we looked into. The upgrades we choose and things we added to the plan were not surprises to us, and we felt in total control of how things went in terms of pricing. Their combined experience and expertise really assisted us and they helped us with every step. When we made one selection that didn't go well with the other, Bernie was right there to point out conflicting styles and made wonderful suggestions, all while telling us we can go with whatever choice we want. We are very thankful for many of his design ideas and attention to detail on so many things we would have overlooked. We have since moved into our new home and it truly is everything we wanted and the build quality is top notch. Even after taking occupancy, Allen and his team have followed up to make sure everything was ok and that all the final details were accomplished. So if you're looking for a builder of your dream home in the central Virginia area, Battlefield Homes is an easy choice!
Project Price
more than $100,000
Battlefield Homes built our dream home. Building a custom home can be a stressful experience under any circumstances, but building a modern design comes with even more challenges. The design was so modern that four other builders refused to build it. Allen was able to see our vision and make it a reality. He was there with us throughout every aspect of the design build process. He went with us to county meetings when we had to take on zoning glitches. He solved design and engineering challenges, and worked with unusual building materials, including industrial roofing, fiber cement siding, and a 300- pound steel barn door for the interior. He and his team's workmanship and attention to detail was evident throughout the process. Communication throughout the entire home building experience was excellent, including weekly meetings with us, and phone calls. He was always available to answer our questions, researched any issues we raised, problem-solved quickly, and provided us with prompt responses. If we drove him nuts with our obsessive attention to details, he never showed it. I really appreciate his patience at those times when we losing ours. He was very transparent with the costs, explaining overages and our options, so we always had a clear understanding of what we were undertaking. This house had many unknowns at the onset, so 11% total overage is understandable. I have total trust in his integrity. Through all of it, he wanted this to be the house that we would love living in, and went out of his way to not only ensure our satisfaction, but for us to be thrilled with the end result. He definitely pulled that off—the house has exceeded our expectations. It was all worth it in the end. I love coming home to this extraordinary home with 60' of decking, 12' tall ceilings in the great room, 10' tall wall of windows, and a custom kitchen designed exactly as I wanted it. I expect all his customers have the same experience. We have received numerous compliments on the house from neighbors and friends. I recommend Battlefield Homes to anyone wanting to build a high-quality custom home. They are the best.

Project Date
November 2018
Project Price
more than $100,000
We cannot say enough good things about Battlefield Homes, Inc. We fondly called them our "Dream Team" and they were, every step of the way. Let me start by saying that my husband is a mechanical engineer that ALWAYS over-engineers what he is designing or working on. When he observed Battlefield's model home, he was so impressed by its superior craftsmanship that he was sold! But it doesn't stop there. On top of that, this Dream Team has integrity, professionalism and is creative, honest, courteous, friendly, patient, helpful and truly a pleasure to work with. Sounds too good to be true but it is and that is why Allen, Bernie, Sam, Melissa, Wallace, Mike and Steve all earned our title, Dream Team. We always felt "at home" with Battlefield even before our home was built. At the beginning of our design process, we lived in California. Allen always worked around our schedule with phone calls and emailing design ideas back and forth focusing on every detail that was important to us and making sure to make it so. We were always treated as though we were their most important client. They treated our house with care, as though it was their own. At every step, they were careful to make sure that all of our ideas got considered and helped us to decide on the best solutions to achieve our vision. They were always so helpful in guiding us with their knowledge and years of experience when we had multiple options to consider. Allen and his entire team, were always available when we had any questions, concerns and/or changes. During our selection stage, we were so comforted to hear the amount of respect that their suppliers/subcontractors have for them and how much they enjoy working with Battlefield. This says a lot! We always felt a part of the build process and were always welcome on the site to see the progress being made. We were always kept up-to-date with the latest progress and with each upcoming phase. Any issue that came up during the build process was always handled with our interests first and to our satisfaction. Working with Battlefield's site supervisors was also a great experience. Wallace, Mike and Steve took such pride in making sure each detail was perfect. Despite being one of Virginia's wettest years on record, Battlefield worked extremely hard, without compromising on quality, so that we could celebrate and enjoy Thanksgiving in our new Dream Home. As a final result, our Dream Home shows Battlefield Homes' level of commitment to excellence. Thank you Allen and to your outstanding team for making our dream come true and for the great journey along the way!!! Because of our Dream Team, we will have wonderful memories in our lovely new home! Thank you! Thank you! Thank you!

Project Price
more than $100,000
Responding to the first, single phone call request, Allen Harrison visited us on the weekend at our just purchased lake shore lot, prepared to talk to and walk the site, discuss the house planning and build process, and, provide us a few house plans that he believed would fit our needs. We essentially committed to Battlefield Homes that day. We chose the Williamsburg and incorporated a number of changes that better fit our needs and plans for our retirement home; we wanted a Craftsman look, and got it; we wanted widened hallways and doors, and got them; we wanted an opened and extended foyer and front entrance, and got them; and asked for and got a number of built-ins for the front rooms/library, bed rooms and bath rooms. To support the change and customization process, Allen employed a number of CAD runs, conducted numerous tabletop discussions with us, and frequently provided us with referrals and references of similar work done in the local area that we took advantage of; changes that we committed to, we committed to with confidence…..having benefitted from 'visualization' of the CAD drawings, and often direct 'look and touch' of seeing work already done. We had visited several build sites and new homes prior to finding our Spotsylvania lot and know that with Battlefield we have a quality house, solidly built. Having been in the house for a short year, we still have neighbors and vendors approaching us, (even) coming to the door, to congratulate us on the beautiful (and well built) house. We know we have a great home! Hats off to a great Battlefield Homes team, from the front office, starting with Allen, Bernie, Mike and Wallace, and Mellissa, and, to the onsite team leads, and build teams - always presenting themselves as professionals, courteous and friendly, and responsive. Ron Petricka
Project Price
more than $100,000
As one of the Trade Partners of Battlefield Homes, I can honestly say they are far and above the traditional regional builder. The have and use key qualities any of us would want in a builder. Honesty, Commitment to the Client, Creativity and superior craftsmanship with an artistic flair. When you build with Battlefield- keep in mind, you are acquiring a home for life! I truly mean that. On occasion, I still visit mutual clients that go back 12+ YEARS! The synergy between Battlefield Homes, the Homeowner and the Trade Partner results in a Dream Home for the client. I would urge you to, at the very least, meet with them. You will be impressed!
Project Price
more than $100,000
We searched high and low trying to find a true custom home builder that could build a home based on a picture we liked. What we found along the way were a lot builders that said they were custom - as long as "custom" meant using one of their existing models, or give them an existing home plan. Then we talked to Battlefield and they were truly a custom builder. They looked at our picture, discussed our budget and location and helped us create a custom home plan that met our unique needs and lot. They were upfront, explaining home building standards and setting reasonable allowances for items we knew we wanted to use that were outside of their base package. They offered great advice to make the house flow better and enhance our living experience. Throughout the process, Battlefield remained on time, everyone we met with was friendly and helpful and the work site was always clean and organized. They welcomed us to visit the worksite as much as we liked. At key walkthroughs they suggested possible changes and even late in the game when we wanted to add or modify something, they were always very open and continued to price fairly. Starting with Mike and then continuing to work with Allen, Bernie, Frank and Wallace, they all knew what the other was doing with regard to our house and they worked together and with us seamlessly. They always went above what was expected and always very pleasant to deal with. Once we moved in, we only called them to address a few things and each time, they were quick to send someone out to help. Battlefield just recently randomly contacted just to check in to see how we were doing. We have built homes in the past and have done major renovations compared to the other builders and contractors we worked with, Battlefield homes topped them all in quality, price and professionalism and made it a fun experience. If you are going to build a home, why not have fun?? Work with Battlefield you will not be disappointed. Mark and Lisa Lake Anna, VA
Project Price
more than $100,000
Custom builder Battlefield Homes, Inc. (BFH) earns my highest marks. The owner is one of the most ethical builders with whom I have dealt. Once Statements of Work (SOWs) and prices were baselined, he delivered to the letter. He exercised diligence in ensuring a very technical roofline was properly vetted by third party engineers. We always appreciated the fact that always sided with the Buyers when subcontractors "forgot" minor items. His VP(?) in charge of selections, is a master of configuration management; this individual did an outstanding job documenting selections with both us (Buyers) and the myriad number of underlying suppliers. The suppliers' regard for him is strong owing to his even handed treatment of both sellers and buyers. Our construction endured one of the wettest Virginia springs and summers in years. BFH project managers were very easy to work with, and they exercised excellent schedule management in getting us finished in time for our move. Net-net, they did a plus job delivering on spec, on schedule, and within budget.
Project Price
more than $100,000
All of the employees at Battlefield Homes have been absolutely terrific and very patient in helping us build our dream home. Allen was extremely efficient and professional during the multitude of changes we had to our preliminary designs. Bernie attended to all of the almost overwhelming details of managing our selections so as not to hold up construction. Alan and Bernie were extremely open in helping us understand their processes and costs which was instrumental in helping us make final decisions for the home. As the primary points of contact during construction, Wallace and Mike went out of their way to make sure we understood the implications of any construction issues and to keep us apprised of construction status. This is the second house we've had built and was by far the best experience, thanks to Allen and the rest of his team. I would highly recommend Battlefield Homes to anyone looking to build a new home. We're happy to be part of the Battlefield family!
Project Price
more than $100,000
We built a custom home with Battlefield Homes at Lake Anna. Allen, Bernie, Wallace, Mike, Mark, Melissa and Steve were amazing to work with!! Allen helped design our home to fit both our lifestyle and budget by taking our needs seriously. He had incredible patience with all of our design changes and maintained the attitude that this was our home and what we wanted is what he would deliver. The construction process was seamless, ahead of schedule and by far the most organized and cleanest construction site that the we have ever seen. The entire team made building our home virtually stress free. We could not be more pleased about the quality of our home and the experience we had with Battlefield Homes!
Project Date
September 2016
Project Price
more than $100,000
Allen Harrison, and his in-house team at Battlefield Homes, Inc. model, is friendly, professional, and very helpful. Allen would reprint his CAD floor plans whenever we made changes, so we could see how the changes fit into the whole house. Unlike other builders we tried, Battlefield was open to any changes or house style including foot print changes, which we made several times. The project managers did not mind that we came on a weekly basis to see the progress of the house as it was being built. We love our finished house. A great team to work with.


February 18, 2017
Last modified:

February 18, 2017
Project Price
more than $100,000
We could not have been more pleased... Building a house is a daunting experience, although well worth it in the long run. The folks at Battlefield Homes took the stress out of the process. Their sub contractors were highly qualified, did excellent work, and kept the worksite clean. Mike and Allen listened to our desires and vision and thanks to their experience and professionalism, we ended up with a home that exceeded our expectations in every aspect. We highly recommend Battlefield Homes to anyone contemplating building the home of their dreams!
Project Price
more than $100,000
We've closed on our dream home built by the best company anyone could ever find! We cannot say enough good things about Battlefield Homes. Everything from the highest quality of work to the business dealings they are by far the best people to work with!
Project Date
November 2015
Project Price
more than $100,000
We interviewed several builders last year when we set out to expand our home at Lake Anna. Before we found Battlefield Homes, we had not found any that met our standards. By standards, I mean professionalism, responsiveness, communication, and timeliness – in addition to good quality workmanship. We had received some cost estimates from other builders that were either astronomical or suspiciously low. We had started to wonder if any of them could be trusted. From the very beginning, our instincts told us that we could entrust Allen Harrison and his team at Battlefield with this project which was near and dear to our hearts . That decision has proved to be the best decision we could have made. Battlefield Construction is professionalism at all levels. Ours was a complex project because it was a renovation, and the original home had several construction issues that needed to be addressed. We were made aware of the potential challenges before construction began, and as the project was carried out, we were always kept up to date. We were able to adjust the project to keep costs down, while still getting the results we wanted. Allen and the team helped us to make informed decisions so we didn't feel like we were compromising on quality or functionality. We have now been enjoying our newly remodeled lake house for 4 months. This renovation has far exceeded our expectations of what we initially hoped for. The quality is superior and we continue to be pleased by small construction details which are so thoughfully executed. Thank you Allen, for maintaining our trust in your team throughout the project. You and your team, especially Bernie and Wallace, have been a pleasure to work with. We are grateful to you for delivering to us this home that we will enjoy for years to come!!
Find General Contractors to Help Get the Job Done
Tired of reading all the DIY tutorials? We are here to help. With over 1 million home professionals on Houzz, you'll easily find the trusted General Contractor for your next project in FREDERICKSBURG, VA.
Read Reviews from FREDERICKSBURG Homeowners Like You
Read homeowners reviews before hiring the General Contractor to help with your project in FREDERICKSBURG. If you have questions, read other homeowners' reviews or our discussion forum for a second opinion.
Easily Contact Trusted General Contractors
If you're browsing Houzz and have a contractor in mind, then you'll quickly find that requesting a quote is easier than ever. From one simple dashboard, you can manage all the General Contractor quotes you got.
General Contractors near Fredericksburg
Professional Categories in Fredericksburg
Related Services