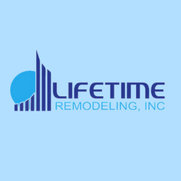 Lifetime Remodeling, Inc.
| | |
| --- | --- |
| | Lifetime Remodeling, Inc. |
1 Houzz Award
4 Houzz Badges
Contact Info:
Sam D
Menlo Park, CA 94025
Typical Job Costs:
$30,000.00 - 3,000000

License Number:
LIC#1010120
We are committed to building long-term relationships based on Integrity, Values and client satisfaction. Offering you the highest quality in the industry today. Lifetime Remodeling Inc is your ultimate, innovation, custom home and renovation specialist serving the Menlo Park area. Let us turn your home into a Lifetime experience. We provide detailed, quality work and excellent service to each homeowner. Our philosophy is to bring growth to our community, helping to maintain existing companies and assist our clients in making their dreams become a reality. Trusted since 1999
Services Provided
Accessory Dwelling Units (ADUs), Aluminum Siding, Asphalt Shingle Roofing, Barn Design & Construction, Basement Remodeling, Bathroom Remodeling, Brick Masonry, Brick Siding, Carport Installation, Cedar Siding, Composition Roofing, Concrete Construction, Custom Home, Deck Building, Deck Repair, Demolition, Earthquake Retrofitting, Energy-Efficient Homes, Fiber Cement Siding, Flooring Installation, Foundation Construction, Foundation Repair, Gas Fireplace Installation, General Contracting, Green Building, Guesthouse Design & Construction, Home Additions, Home Extensions, Home Gym Design & Construction, Home Inspection, Home Remodeling, House Framing, Insulation Installation, Kitchen Remodeling, Laminate Flooring Installation, Lighting Installation, Linoleum Flooring Installation, Metal Roofing, New Home Construction, Outdoor Kitchen Construction, Pool House Design & Construction, Porch Design & Construction, Project Management, Roof Flashing Installation, Roof Repair, Roof Replacement, Roof Waterproofing, Siding Installation, Tile Roofing, Window Installation
Areas Served
Atherton, Belmont, Burlingame, Cupertino, Foster City, Hillsborough, Los Altos, Los Altos Hills, Menlo Park, Millbrae, Mountain View, Palo Alto, Portola Valley, Redwood City, San Carlos, San Mateo, Stanford, Sunnyvale, West Menlo Park, Woodside, Santa Clara
Awards
California First registered contractor
Write a Review
12 Reviews for Lifetime Remodeling, Inc.
Project Price
$50,000 - $100,000
We recently finished two bathroom remodels with Lifetime Remodeling Inc., which included completely gutting both a master bath and a guest bath, as well as redoing a master closet, and updating the hallway with fresh paint, new fixtures on all doors, adding two round skylights, and new recessed lighting in the hallway. I give the company high praise for helping with our design, and with very professional execution on all parts of the project. The small spaces we had available made the design challenging, and Samuel and the team from Lifetime helped us to maximize the space by removing two small storage closets and relocating the bathroom fixtures to other walls. The before and after pictures of our bathrooms, closet, and hallway really don't even look like the same house. The before would have shown two very cramped outdated bathrooms, a master closet filled with broken shelves and drawers on top of stained carpeting, a vanity and wall sized mirror that were actually located in the bedroom, with no door, and a dark, dingy hallway with little light, old doors and various doorknobs for each bedroom and closet. The "after" would show the entire bedroom wing of the house updated to look modern and sophisticated. The bathrooms are literally stunning, and all of our guests are wowed when they see them. Lifetime was helpful in finalizing the design of the rooms, and in helping to make final selections of the various materials needed. I could always bounce ideas off of them to find out what would work best, and what materials would look best together. Communication was open and clear. Work was completed in a relatively timely manner, on a schedule that did evolve as project plans developed and we added certain details along the way. I want to stress that every worker contracted to work on this project by Lifetime, with no exceptions, was friendly, knowledgable, responsible, and talented in their job. All of the workers were tidy. They lay ground cloths on the floor from the door to the work site every single day they worked on the house, and rolled them up again and cleaned the floors every day when they left. We remained in our house throughout the entire project, and were able to carry on our daily life with minimal disruption. Most work was done between the hours of 8 am and 5 pm, but some workers stayed later, until 7 or 8 pm, when they were in the middle of a project that needed to be completed. They were dedicated and highly skilled. There was one weekend when we were getting ready to host a large 90th birthday party in the house during the remodel of the master bathroom. On the Friday before the party, we had workers from Lifetime here replacing rotten siding outside the front door, rebuilding and repainting the arched doorway to our porch, painting areas in the living room and family room ceiling that were discolored from previous water damage, as well as working on the master bathroom. By the time they were done that day, the house was looking fabulous for our party, and no one would know there was a big remodel going on in the back of the house. Another time, our son was coming home from college for Thanksgiving. His room had been the remodel central for all materials as well as all the clothes on racks and in boxes that we were storing from the master closet. The workers stayed late and worked very hard to finish tiling the floors and painting the ceiling and walls, as well as the electrical work in the master closet, so we could move everything out of my son's room and back into the closet in time for his arrival. The final product of their work exceeded all expectations, and we will gladly work with Lifetime again on future projects. We are happy to recommend them and to be a referral for their excellent work.
Project Price
more than $100,000
We hired Lifetime Remodeling in the summer of 2017 to do a first floor addition to our home in Millbrae. The project involved adding 400 square feet to our house, which included expanding the living room and adding a new bedroom and a new bathroom. It was wonderful working with Sam and his team at every step of the way. Their bid was very competitive compared to the many others I got, and the estimated time for completion (about four months) was much shorter than most of the other quotes. Lifetime's responsive customer service and attention to detail made our lives so much easier. Here are just a few examples of things they did to minimize our stress. When strong winds blew the construction fence over during off hours, they came out here quickly to get it back up and weigh it down with sandbags. When it came time to block off the parts of the house being demolished, they helped us move furniture and cover it carefully so that it would not get damaged or dirty during construction. When they needed to move the wiring for our internet access, they made sure to reconnect it promptly. The temporary wall they built was very sturdy and effective at blocking out dust, so we had no problem continuing to live in the house throughout the construction. Sam also closely inspected all the work and often caught adjustments to be made that I did not notice. For example, even though the interior painting looked fine to me, Sam decided that he wanted another coat. When we did point out other things that needed adjusting, such as leveling out certain fixtures, the team promptly fixed them. When I asked for a different design for our recessed lighting at the last minute, even after some of them had already been installed, Sam accommodated the request. Sam checked in with me often, so I always felt well informed about the next steps coming up and what I needed to plan for. This was awesome because I learned that it can be agonizing to pick out tiles, hardwood, hardware, etc. for a project like this, especially for someone like me doing it for the first time. It was also helpful to have Sam's recommendations for suppliers for the finishes and fixtures. We were really impressed that Lifetime finished the project pretty much right on schedule and with absolutely no cost overruns. To make this happen, most days, Lifetime had a team of two to four workers here by 8 a.m., and they worked steadily for the entire day. They also often worked on weekends. After Lifetime finished the addition to the house, we ended up also hiring them to do landscaping for our front yard and replacing our concrete driveway with paver stones. They also did a great job on this, and we are so happy with and amazed by how our house looks now. Remodeling inevitably involves many hard decisions and a lot of time, energy, and money invested by the homeowner! The last thing you need is a contractor who adds unnecessary stress, yet it seemed like everyone I talked to had horror stories about their contractors. We are so grateful that Sam and Lifetime made it a wonderful experience for us.

Comment from Lifetime Remodeling, Inc.:
Hi Vivian, Thank you so much for taking the time and sharing your experience of working with us! We enjoyed every single moment working along with you and your family throughout the project. We are truly happy that everything resulted as you expected and would love to help you with any future remodeling projects.
Project Price
$10,000 - $49,999
Great team to work with and the final product was outstanding! We feel so proud showing off all the upgrades.

Project Price
$10,000 - $49,999
We loved Lifetime Remodeling. Eli, Shmuel were very professional budget and project managers and the work for our bathroom remodel was impeccable. The pictures on our project site don't do it justice so I hope the photos they take come out well. These are a team you can trust. We had an idea in mind and they helped us bring it to life... and when they discovered an issue with the plumbing, it was included in the work. Any other contractor might have piled on unfair charges but they were great. Honest and reliable- and on time! They also did GORGEOUS floors in our master bedroom.


Comment from Lifetime Remodeling, Inc.:
Thank you Lynda for taking the time and sharing your experience of working with us! We enjoyed every single moment working along with you throughout all your project. We are truly happy that everything resulted as you expected. And we would love to help you on any future remodeling projects.
Project Price
$10,000 - $49,999
We have always wanted a deck for our backyard, and stumbled across Lifetime Remodeling on the Thumbtack. Samuel and Ely from Lifetime came to our house to meet up and talk about what we wanted to have built. We knew in general what we wanted to do, but they made it come to life. He and Ely had great suggestions, and were very easy to talk to and they really cared about seeing our dream come to life. I am so proud of the result and very happy with my new backyard. Before the project, our backyard was really uninhabitable; now it is really an extension of our house and a place we love. If you are in the market for a home improvement project like a deck, kitchen, or anything around the house, give the guys at Lifetime Remodeling a call. They really do a great job, and are most importantly treat you like the valued customer that you are!


July 21, 2017
Last modified:

July 21, 2017
Project Price
$1,000 - $9,999
Eli and Lifetime Remodeling did a wonderful job on our yard and house! We needed some leaks in our wall fixed and weed/foxtail plants taken out of our yard... they did everything we asked for and more, and they did it so quickly (three days). Our yard hadn't been taken care of properly in years and wed had no luck, calling different places and getting no responses or people coming in as promised. We'd definitely call Eli again, even for future homes. He went above and beyond taking care of our property and checked in every day with workers to make sure the project was running smoothly.

Comment from Lifetime Remodeling, Inc.:
Thank you so much Miyuki for your sharing your experience of working with us in your project. We are very happy to hear that you got the results you were expecting, that is like always our main objective. And we will be thrilled to work with you in your future projects!
Project Price
$10,000 - $49,999
Just finished re-build new deck with Lifetime Remodeling, the result is outstanding! It's a 250 sqft wood deck, thy removed the old one, reinforce foundations and put the new one, with a small addition of a balcony on the side. We picked Lifetime after seeing their work in our neighborhood, and since their price was very reasonable, and also we liked Sam, the project manager. Also, they could work with our schedule (we wanted to start very soon). Construction process went very smoothly, they worked pretty fast and left our backyard clean and organized after every work-day (as much as possible..) Workers were all kind, and Sam was always available on his phone, and provided us with all the info necessary, like the work progress and the hours of work and updates in every step.. etc. The work was done at time, and the deck looks beautiful! We will do work with Lifetime Remodeling in the future, for sure. Thanks

Comment from Lifetime Remodeling, Inc.:
Hi Roni! Thank you so much for trusting us with your project. We are very happy to hear that you are satisfied with your new deck! We always try to get the job done letting our customers know of every step or the way and that way we work together to get the best results. Again thank you for your comments and for sharing your experience working with Lifetime Remodeling. We appreciate it! Looking forward to work with you and your future remodeling projects,
Project Price
$50,000 - $100,000
Lifetime Remodeling provided us with the highest quality of work and costumer service. Our remodeling was done remotely, and yet we were thrilled with the end result. Lifetime remodeling brought their structural engineer, completed blue prints, got the plans approved with the city, and orchestrated all the professionals. The work included taking down walls, electrical work, building a pantry and a walk-in closet, repositioning a supporting beam, enlarging windows, creating a bar, painting walls and cabinets, changing bathroom floors, installing kitchen backsplash, hardwood flooring installation and refinishing, and more. Shmuel and the team were very receptive to all our requests and easy to communicate with. They truly care about doing the best for their clients, and it shows. Highly recommended.




June 28, 2017
Last modified:

June 28, 2017

Comment from Lifetime Remodeling, Inc.:
Hi Shlomit, thank you so much for sharing your experience working with us! We appreciate your comments. We work very hard on our customer satisfaction, and we are thrilled to hear that you are one more happy customer. We will be more than happy to continue working on your future remodeling projects!
Project Price
$10,000 - $49,999
Bathroom remodel beautiful tile work. Samuel was on top of the case! They came to a bathroom that had water damage and promptly diagnosed a window leak which was a relief because I was worried about a roof or exterior wall. Damage repaired and properly sealed this time. Pleasant interactions with the team. Would highly recommend Lifetime Remodeling.

Comment from Lifetime Remodeling, Inc.:
Hi Tom, we are absolutely thrilled to hear that you are happy working with our company Lifetime Remodeling. Our mission is the complete satisfaction of our customers. We appreciate your feedback and your positive comments. We are looking forward to work with you and your future remodeling projects. Thank you!
Project Price
$50,000 - $100,000
I did a kitchen remodel with Lifetime Remodeling, just finished, and I'm very very happy. My project manager was Matan. The design was mine, and Matan helped with the planning. The entire project ran very smoothly, from the demo, that they started right away, the permits were issued on the spot, the cabinet & countertop were already in within Less than two weeks! it was a semi-structured cabinets that I chose. Matan had no problem with some last minute alterations (changing of a drainage and upgrade of pipes, adding several outlets and a few extra recessed lights above the counter), and it didn't made a difference in the timing of the remodel. All the finishing touches were perfect. Floor and backsplash tile work was done They were very strict with cleaning. The house was cleaned each and every day, and was left spotless at the end of the job. The crew were all nice and polite. They really made me feel good during the process, and I always had the final say. Matan made sure to be there every morning, and was always available, kind, and helpful to me. That's it. It was all done in a record - high time of 3 weeks, and was a super fun and exciting experience for me. I'm going to start the guest bath with Matan and Samuel next month, and already can't wait! Thank you Lifetime Remodeling!


May 25, 2017
Last modified:

May 25, 2017

Comment from Lifetime Remodeling, Inc.:
Your kitchen looks absolutely beautiful, we are so happy to hear that you like to work with us. We would love to continue working with your upcoming remodeling projects. Anything you need please do not hesitate to contact us right away. Thank you for sharing your experience with Lifetime Remodeling and for your positive feedback.
Project Price
more than $100,000
We first met their team when a salesman cold-called us. It took us a while to make a decision about what we wanted to do, but once my wife and I decided to move forward, working with Shmuel and his team was excellent. I can't say enough good about them. The project involved removing a bathroom, adding a bathroom, removing and remodeling a kitchen, adding hardwood floors, adding a gas line, upgrading an electrical box, moving HVAC ducts, wiring and hanging a chandelier, tile for a fireplace and mantle, and painting. There were structural walls that needed to be modified. They promised to get the job done in six weeks, in time for an important family gathering we had planned. We were skeptical, but bet on them, and they came through. In any project of this size, there will be unforeseen issues that come up. In all of those cases, Shmuel was excellent to work with. Some examples are: - Once we saw the lighting in the new kitchen, we wanted an extra light over the sink. He tore-up some of his work and added it and charged us for the hardware only. - We wanted a cabinet added by our front door and another by our laundry room. He added it to the work without question, and charged only for the hardware. - We decided we wanted to replace the stair railing. He helped us find bids from railing experts, and charged us the bid without any contractor markup. The extra work disrupted his planned work schedule, but he worked around it to make sure we were still done on time. - The vent over the kitchen range appeared too low to us, even though it was within code. He replaced and installed the cabinet with something smaller. No charge. - With all the demolition, he accidentally lost our Nest thermostat. When this was realized, without any questions or me having to ask, he apologized and picked-up a new one, at his cost. Some other examples of the excellent service: - Shmuel and Shalhevet helped us pick paint colors and pick kitchen appliances and cabinet styles, traveling to a number of stores with us. My understanding is that most contractors would just tell you to pick something and leave you to figure out the details. - They allowed us to live in our home during construction. At the end of each day, they spent time blocking-off areas and moving equipment (as required by code) to make the site safe for our children. He could have easily just insisted we spend a month in a hotel. - All the little things. For example, we never discussed replacing the flooring HVAC vent covers; he bought beautiful new ones that matched the wood floors we chose. We never discussed replacing outlet faces, but he felt it wasn't right to repaint and leave the old worn outlet faces. They are highly recommended!




Comment from Lifetime Remodeling, Inc.:
Hi Martin! First of all, we want to thank you for taking the time to write about your experience with our company Lifetime Remodeling. As you know we try always to work on the details for you to be fully satisfied with the quality of our projects. Appreciate your positive feedback. And we would be more than happy to work with you and your family on your upcoming remodeling projects,
Project Price
$10,000 - $49,999
I highly recommend LifeTime Remodeling, Inc. I hired them to demolish my old 5x8 bathroom, and redesign and build a new bathroom in it's place. Since I didn't really know what I wanted it to look like, Dor and Samuel worked with me to create a design that was perfect for my space. They accompanied me to various supplier showrooms, helped me to assure all the pieces and parts fit well together, created a very compact construction schedule, worked through the permit process and, ultimately, gave me a new bathroom I love. They were great to work with.

Find General Contractors to Help Get the Job Done
Tired of reading all the DIY tutorials? We are here to help. With over 1 million home professionals on Houzz, you'll easily find the trusted General Contractor for your next project in Menlo Park, CA.
Read Reviews from Menlo Park Homeowners Like You
Read homeowners reviews before hiring the General Contractor to help with your project in Menlo Park. If you have questions, read other homeowners' reviews or our discussion forum for a second opinion.
Easily Contact Trusted General Contractors
If you're browsing Houzz and have a contractor in mind, then you'll quickly find that requesting a quote is easier than ever. From one simple dashboard, you can manage all the General Contractor quotes you got.
General Contractors near Menlo Park
Professional Categories in Menlo Park
Related Services