Waynesville, NC

Home Theater and Home Automation Professionals

If you're the kind of person who loves hosting parties where guests watch the Oscars, the Super Bowl, or the latest sitcom, putting the time and effort into creating a cozy media room or theater in your Waynesville, NC home could be a good investment. But unless you're a wiring and surround-sound guru, figuring out the technical issues can get a little messy. That's where a home media designer comes in.

More
Automated Technology Systems is a full-service residential and commercial custom electronics and design...
Read More
Safe n' Sound designs and installs custom electronic systems for residential as well as commercial clients in...
Read More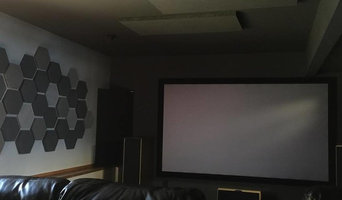 In 1999, two friends got together and saw a need. It seemed everywhere they looked around the Greenville, SC...
Read More
We are an unusual combination of engineering and design. Our unique team of artists and technicians make our...
Read More
Control your whole house from your iPhone! - Custom Home Theatres - Audio and Video Distribution - Lighting...
Read More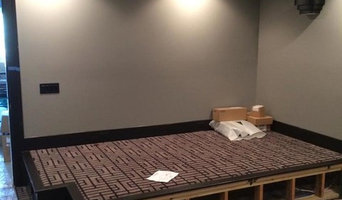 At OnDuty SC, we pride ourselves on fast and friendly service at an affordable price. Even though we are locally...
Read More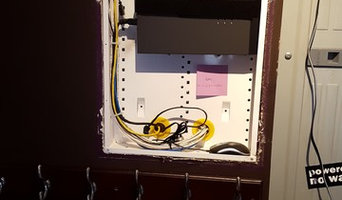 30 years of experience and customer service driven means it will ALWAYS be to your satisfaction from the smallest...
Read More
After five years working for two other local AV companies and competing against most of the other Audio/Video...
Read More
Custom Systems Integration Inc, offers homeowners individually custom-tailored solutions for the home. Whether...
Read More
Wire It Pros has been in business in the upstate of South Carolina for over 10 years. We began as...
Read More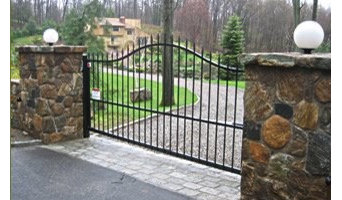 Your technology systems provider
Read More
We do everything audio and video. Smart homes, TV installation, whole house music, networking, HVAC control,...
Read More
G-Tronics Audio & Video is a leading provider of technology solutions for personal and business use in Western...
Read More
Featured Reviews for Home Theater and Home Automation Professionals in Waynesville, NC

Automated Technology Systems
Home Theater and Home Automation Professionals in Waynesville, NC
"I highly recommend Automated Technology Systems for an array of jobs. They most recently installed a specialty lighting system, and my family loves having the lighting options. I especially love having a remote control for my bedroom light that I can adjust right from my bed. In addition to installing the lighting, they recommended and installed a new energy-efficient thermostat system (NEST) which has cut down on my electric bill and allows me to control the thermostat from a smart device when I am away from home. They also made my house what I call "Fort Knox" as they installed break sensors and contacts on every door and window, plus a panic alarm and siren. Additionally, I receive notifications on my phone when my children leave and return home, and that gives me great peace of mind! We feel more safe in our home than ever. ATS is quick to respond to any concerns, worked with me on my budget, and is very knowledgeable in a variety of fields. They make me feel like a valued customer, and I will continue to use their services and recommend them to others."
- ctgirl717

Safe n' Sound Creative Technologies
Home Theater and Home Automation Professionals in Waynesville, NC
"Great Company to deal with. They have always been quick to Respond and very knowledgeable. The monitoring service has always been quick to respond when unit was accidently set off. I highly recommend Safe N Sound."
- darrylstafford

Cinema Quest
Home Theater and Home Automation Professionals in Waynesville, NC
"Mark and Brian are fantastic. What started out as a Media room addition turned into a total house remodel. They are especially known for whole house AV and cabinets but they did far more for me. They are a pleasure to work with and I could not be more pleased with the near finished product. Five star rating."
- windwalker111

fusion audio video
Home Theater and Home Automation Professionals in Waynesville, NC
"Fusion did a home security installation and wall-mounted a TV for me. Very professional! Everything has worked perfectly since day one. I would recommend them to anyone!"
- blindeye32000