Valencia Home Theater and Home Automation Services
Not sure where to start? Let Houzz match you with local professionals for these projects: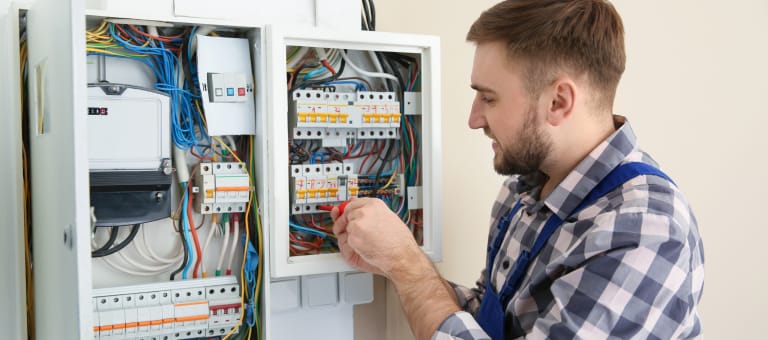 Appliances & Systems
Anyone who's ever tried to fix a broken pipe or install a new gas oven can tell you that sometimes hiring appliance and systems professionals is worth every penny. Their expertise can prevent costly damages and provide peace of mind. Appliance and systems professionals handle gas, electricity, HVAC, plumbing, solar energy and more.
Mind Fusion es una empresa dedicada a la búsqueda, desarrollo y distribución de equipos y soluciones de telecomuni...

Read more

Calle Juan Giner 19, Bajo-8, 46020, Valencia, Valencia, Spain
If you're the kind of person who loves hosting parties where guests watch the Oscars, the Super Bowl, or the latest sitcom, putting the time and effort into creating a cozy media room or theater in your Valencia home could be a good investment. But unless you're a wiring and surround-sound guru, figuring out the technical issues can get a little messy. That's where a home media designer comes in.
What Is a home media designer?
Home media specialists not only can design the seating and decor for your dream home theater, but most of them can help you find specific media control options, conceal your television and various accessories, set up optimal seating, choose and install ideal lighting, and help create the ultimate viewing environment. Some of these Valencia professionals work entirely on their own, while others work with subcontractors to get the job done. Here are some related professionals and vendors to complement the work of home automation & home media:
General Contractors
,
Interior Designers & Decorators
,
Paint & Wall Covering Dealers
,
Furniture & Accessories
,
Specialty Contractors
.
Before you call a designer, envision how the room will be used. Is it going to be an all-television viewing center or a full home theater? Or do you want it to be more of a central gathering area, where guests can watch TV, play games or just hang out? Do you want it to be used frequently, or just for special occasions? Do you want to use an existing room or build an additional room?
Questions to ask a home media designer:
What is your involvement with electronics installation?

How do you choose and purchase all the electronics needed? How will they be paid for?

What kinds of sound systems do you install?

What kinds of control systems do you recommend?

What can you do to enhance the atmosphere of the room?

Find a home media designer on Houzz.
Narrow your search in the Professionals section of the website to Valencia home media designers. You can also look through Valencia photos by style to find a room you like, then contact the professional who designed it.
Find home theater and home automation services near me on Houzz
Before you hire a home theater or home automation service in Valencia, Valencia, shop through our network of over 2 local home theater and home automation services. Read through customer reviews, check out their past projects and then request a quote from the best home theater and home automation services near you.