About Us
Twin Cities Preferred Home Staging Expert - Best of Houzz 2014-2020
Your home is probably your largest asset. Selling it can be one of the most important decisions of your life. Sorted Affairs Home Staging creates the WOW that gets homes sold fast. We help you invest your time, energy and budget where it will give you the biggest bang for your buck and the quickest sale. Customers are our number one priority and we work extremely hard to make sure that we exceed all expectations! Sorted Affairs has a complete warehouse of up-to-date furnishings, a talented group of associates to get the job done on time and on budget. When you need a house to look great, sell quickly and make the most money, there is no one better.
Services Provided
Color Consulting, Downsizing, Furniture Selection, Home Staging, Space Planning
Areas Served
Arden Hills, Bloomington, Brooklyn Center, Brooklyn Park, Columbia Heights, Coon Rapids, Crystal, Eden Prairie, Edina, Falcon Heights, Fridley, Golden Valley, Hopkins, Lauderdale, Lilydale, Little Canada, Maple Grove, Maple Plain, Medicine Lake, Mendota, Mendota Heights, Minneapolis, Minnetonka Mills, Mounds View, New Brighton, New Hope, North Oaks, Osseo, Plymouth, Richfield, Robbinsdale, Roseville, Saint Louis Park, Saint Paul, Shoreview, Spring Lake Park, St Louis Park, St. Louis Park, Sunfish Lake, Vadnais Heights, West Saint Paul
Awards
Certified Staging Professional (CSP) Accredited Staging Professional (ASP) Member of RESA (Real Estate Staging Association) BA in Fine Art - University of Wisconsin, Madison Associate Degree in Graphic Design - MCTC, Minneapolis Member of RESA Best of Houzz 2014-2016
Back to Navigation
Our Stories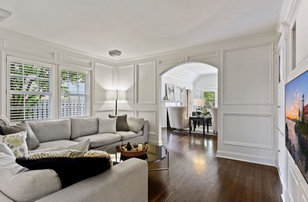 Sponsored story
Help your home sell faster using these styling tips from a Minneapolis home stager
Item 1 of 1
Back to Navigation
Back to Navigation
Credentials
6 Houzz Awards
4 Houzz Badges
Back to Navigation
Featured Review
Robin is our 'go to' stager! We have used Sorted Affairs Home Staging for several years on all of our homes that entering the market. Robin has great ideas and can work within everyone's budget.
Read Full Review
Write a Review
73 Reviews for Sorted Affairs Home Staging
Robin has helped me several times in preparing to show different homes for sale, and each time I was thrilled with the end result. Whether it was furniture placement, recommendations on art and accessories, or selecting the best accent colors, Robin easily brought it all together for the greatest and most pleasing impact. I believe she made the difference in getting the house sold, and at the best price.
A friend recommended Robin at Sorted Affairs for our main floor refresh for our house built in 2003. I looked at her website first, which I thoroughly enjoyed and contacted her via the website. Robin contacted my promptly and set a date to meet at our house. We needed to finalize paint colors for the kitchen, dining room and most importantly the kitchen cabinets. Although we had discussed colors and consulted the painters, we needed Robin to really give the entire refresh a unified direction and color palette. Robin chose paint, carpet and furniture colors with conviction - she took into account our thoughts and budget - and gave us a plan. She also emailed me ideas on how to refresh the fireplace and furniture options. Robin has a great sense of humor and is efficient! I recommend her to anyone!
Sorted Affairs has helped me twice, once with staging a property I was selling and another time with the home I have lived in for 3 years. Her ability to take an empty space and create a warm, inviting home which helped us sell within days of her work was amazing. She knew just how to place furniture and decor in an open floor plan to create vignettes that drew you in. Her staging helped focus attention on areas while creating a cohesion which flowed through the house. Pictures are from this project. In my own home she worked with what I had, made suggestions on what to buy or what I should consider removing. Some brilliant ideas that cost no money, but options I had never even considered! She helped me prioritize the process when I told her I felt overwhelmed. I envy her ability to so naturally and intuitively know what will and won't look good in a space without having it there. I found her rates reasonable and she did not seem to push any agenda or style. In staging, she kept things universal with broad appeal, and in my home she catered to my tastes. Communicating, timeliness, working with my schedule on both projects were just not an issue. contracts, terms and deadlines were all clear and easy to follow. I can't say enough good things about working with Sorted Affairs! It made what was so complicated and hard for me, done in a heartbeat.




Robin LeVine has been our 'go to' person for years. She is a very good listener, can arrange a room to look it's best, has an excellent knowledge of color and fabric. My husband and I trust her taste. When we needed help selecting color of paint for our living and dining room and carpeting, we called Robin. When we got ready to sell our home, we called Robin to stage it. When we moved into our new home, we called Robin to arrange family pictures and artwork through out our home. She also gave us advice about the size and placing of furniture. When we narrowed our decision to two different sofas, I called Robin. She went to the shops with me, my husband dislikes shopping, to discuss, style, fabric choices, and cost. A decision was made! Next project is selecting paint for the master wing, guess who we'll be calling. Robin is one of the nicest people I know. I have recommended her to many of my friends.
Robin is our 'go to' stager! We have used Sorted Affairs Home Staging for several years on all of our homes that entering the market. Robin has great ideas and can work within everyone's budget. Robin is very professional and all of our clients love working with her. Furthermore, if you need to hire contractors to complete the job, Robin has a great selection of pro's to choose from.
Robin was a HUGE help when we were staging my mother-in-law's outdated home in Richfield. Her objective expertise helped cut through the emotional baggage that often accompanies selling an old family home, and her advice (to paint everything in an updated neutral, replace some outdated light fixtures and the stove, and redo the hardwood floors, etc) helped bring in far more than we would have netted for the house had we sold it in its tired condition--well worth the added investment!
I worked with Robin from Sorted Affairs when moving into my new home. I had no idea what colors to paint or where to put things. Robin has a wonderful eye for color, she really listened to what I like and helped me get the perfect set-up! Everything turned out wonderfully, I am so happy with the results.
Sorted Affairs was able to work with me by combining rented items with items we already owned. Others I spoke to had the attitude that it would make things too complicated or that it would inhibit their style. Robin first went through the home offering suggestions on what to change (fixtures, paint, decluttering). There was a charge for this service whether you used her or not. I was sort of aware of this based on her on line info but probably could have given this a bit more emphasis prior to coming. Then she provided a plan for what she would provide for the staging. I was able to push back on some things and she accepted the pushback with no grumblings. The end job had a real fresh updated feel. The cost was for her service and a separate cost for furniture rental. I opted to get a small discount for commiting to several months on the rental. Turned out I didn't need it as we had a buyer for the house in the first week! We went ahead and kept the staging through the contract period since our closing was late so that if any problems arose we would still have the place ready to show. As we were not staying in the house during the selling period we did not have to worry with working around the rented bedding etc. But I'm sure we could have come up with a plan that would have worked had it been needed. We had a billing hitch at the start that we had to work through (just came too early) but no other issues. Everyone asks if it was worth it. Our house sold in the $800k range. At that price level we were strongly advised to stage and since we knew we had some raggy furniture it made sense for us. As I am now shopping for a home in another market, I can see the differences in reaction to a decluttered, well presented home. They sell quickly while others languish. And we find ourselves shaking our heads at the things that could have so easily been fixed or painted to improve the home's marketability.
I hired Robin to help me put the finishing touches on my home decor. She helped me with furniture layout, paint colors, and selecting soft goods and art that would make the whole look cohesive. She even suggested specific pieces that looked great and fit within my budget. My home looks great, and I'm so happy that I had Robin's help!

I am a Realtor and have Robin meet with many of my home sellers for help with staging their home before putting it on the market. She is very friendly, reliable, accommodating, and professional. Not to mention ecxellent at her job! She always offers great advice for making the homes look their best! I, as well as my sellers, are always impressed with her work. I would highly recommend Robin at Sorted Affairs Home Staging!
We received excellent advice in preparing our home for sale. She recommended a great paint color for all the rooms. Robin suggested changing from mini blinds to honeycomb shades which look fantastic. We took her advice and changes out the light fixtures to be more update and consistent throughout the 1st floor. She commended a great carpet color when refinishing the hardwood floors became impossible. I would recommend her services to anyone planning on selling their house.
I hired Robin to help get my home ready to sell. She walked through the house with me and provided advice along the way. She was invaluable in helping to choose paint colors, deciding which pieces of furniture to keep and which ones to remove, furniture placement, and general staging advice. We did an on-the-spot re-arranging of my daughter's bedroom furniture which made the room look twice the size. She worked with our existing furnishings whenever possible, and only suggested minor purchases where necessary. I was also able to purchase carpet through Robin, and she helped coordinate the installation. The carpet looks great and luxurious (and at a significantly lower price than I would have paid through one of the big box stores). The house looks fabulous! I couldn't be more thrilled with Robin's professionalism and the amazing results.
Robin provides the staging services for my listings prior to them hitting the market. She does a wonderful job of working with the client's existing property showing them how their home can show at their very best. We've been working together for the last 6 years and I would highly recommend her services.
Robin has a great sense of what will work best for different property types and is very conscientious about staying within budget. I've found her to be responsive, professional, and fun to work with!

Robin is a wonderful resource for those planning a move. She is straightforward about things that need fixing/changing, creative in making suggestions, and well-connected with those who can paint, carpet, repair, etc. I can't recommend her highly enough!
Robin is the ultimate stager and professional! She did an outstanding job staging our home for sale. And on very short notice. Her work was beyond exceptional. The home has never looked so beautiful. And she is an absolute joy to work with. Would highly recommend. If I could give 10 stars, I would.
We hired Robin for a one-time consultation as we remodeled our kitchen. She came to our home to help us build a vision for what our kitchen could look like. She advised us on colors, finishes, and overall look. She helped us design a new space that would function for our busy family and also work with the existing décor in our home. We are beyond thrilled with the look we've achieved!
Robin was great to work with. She came up with a plan for remodeling the basement, including a bathroom at a very reasonable price and in a timely manner. It looked so good after she was done I wished I had done it while I was still living there. We got multiple offers after doing this remodel and relisting the house
I buy and sell real estate and it is a must to have my properties staged in order for them to sell. I recently used Robin of Sorted Affairs Home Staging and was extremely happy with the staging her and her team completed on my investment property in St. Louis Park. I will not hesitate to use her for my next property and would highly recommend her to anyone who wants to sell their property!



Robin is wonderfully creative and is able to make suggestions that don't have to cost a fortune. She can look at what you have and get a good idea of your style. She is then able to come up with ways to make things look better with ease. She has a great sense of color and has helped me choose colors for my walls in both a house we were selling and the new condo.
Robin was very responsive to our needs and did a great job both times we worked with her (the repeat business tells you how happy we were with the process and outcome).
I will definitely work with Robin again in the future on all of my listings! She is professional, great communication and WOW the staging was ON POINT! My listing SOLD IN 6 DAYS!

We had our home on the market for a couple months in spring and had a several showings but no offers so decided to hire a staging Company to help bring out the best attributes of our unique floor plan. We did our homework and found Sorted Affairs to give us our best value for our money. Right from the start we knew we hired the right Company. Robin and her team worked with us to stage our home and meet our needs very quickly, it was basically a hasle free experience. When the home was ready to show we were hopeful as the home looked great. Potential buyers noticed the awesome new photos on our listing and came to see what they could own. We had several interested parties and a couple offers in just a few days. A BIG Thanks to Robin and her team, we believe hiring a staging Company to bring out the full potential of our home is the way to go these days. It really works!! Brennan and Rebecca
Robin has helped me over the years with multiple issues - choosing colors, arranging furniture and even advising on an entire kitchen remodel. She is innovative, coming up with great ideas to make my home more livable and beautiful! She listens carefully, giving solutions to the problems I'm concerned about, but also bringing up ways to solve other issues (or opportunities for more comfortable living) that I hadn't even considered. She has great contacts for professionals in all the building trades, in order to implement terrific and cost effective plans. She even helped me stage my previous house, when I was ready to sell and move to my current house. The project below was just one of many - complete re painting, living room furniture placement and color selections when I first moved to my present home - now she's helping me with the kitchen. She's a real treasure!
Robin is very helpful and responsive to my request, especially since I live out of state. She went above and beyond to provide customer satisfaction. I highly recommend her for anyone want to stage the house. The decor was very nice and captivating. Thank you, Robin.

Sorted Affairs Home Staging is top notch. Robin is prompt, professional and provides beautiful finishings well suited to homes, condos or townhomes, modern, traditional or eclectic. It was a joy just to sit in the space she created while holding open houses. Our final buyer, and there were several interested parties, walked in and was adamant that this was her next home and I have no doubt it was Robin's design elements and finishing touches that helped her fall in love with her new home.
I have used Robin many times over the last several years and she does outstanding work. She has practical and inexpensive suggestions for homeowners putting their home on the market for maximum attractiveness to the typical buyer. She has a great way of communicating her suggestions to the homeowner so as not to offend their style. I will continue to use her services, she is great!!
Robin helped us stage and sell two different homes. She is practical, down to earth, and fun to work with. She simplified the process for us and we felt her charges were extremely reasonable. The first home sold within 8 hours of her staging! We have recommended her to everyone we know.
A first rate interior designer who is outstanding at her craft! I would highly recommend Robin for any job, large or small. I absolutely love the new colors in my home! I trusted her recommendations and I am so glad I did!
Robin has a wonderful sense for how to create warm, inviting spaces. She transformed the house I was selling and helped me get a good price.

Robin was a huge help in giving us a room-by-room assessment of what we should do in order to get our home ready to put on the market. While candid in her feedback, she was also very professional.
Robin was our stager helping us to get our house ready to be put on the market. Robin was wonderful to work with. She has an excellent eye for details. She is easygoing and comfortable to work with. Her suggestions are spot on. I would highly recommend her services to everyone!
Sorted Affairs has staged several listings for me, and I've always been delighted with their work. Their skilled efforts have brought me enthusiastic feedback from clients and purchasers alike, and I know my listings have sold more quickly because of Sorted Affairs. And when I recently listed my own home for sale, I didn't hesitate in having the staging performed by Sorted Affairs. They did a wonderful job for me, and my home sold for over list price in just three weeks. I enthusiastically endorse Robin LeVine and Sorted Affairs,
Robin was very good at advising on what personal property would easily be usable in our new condo from existing home and very good with paint color suggestions. She was available and timely while we went through our process.

Mill City Restoration, LLC
Robin is an amazing partner to work with. She is clear in her expectations and pushed us to be a better company. She is always a professional but so easy to work with.
I can't say enough good things about Robin LeVine. Thanks Robin's advice on staging our home was invaluable. Thanks to Robin's help, we sold our house on the first day for more than we hoped. She had great ideas for furniture placement, paint colors, and carpet choices. We particularly appreciated her suggestions and for making our aging kitchen look brand new for minimal cost. She has a fantastic list of referrals for the work we couldn't do ourselves. Our only regret is that we didn't hire her sooner.

Hyounsoo Lathrop/Coldwell Banker Burnet
I have a pretty good idea what to do before putting the house on the as a Realtor but having Robin on the side is a sure way of making the house is the show ready! I hired her multiple times for my listings. She is responsive, professional and a pleasant person to work with. She gives great suggestions on what needs to be done and what can be done without spending too much money. I would definitely recommend her to the people who are trying to sell their home or rearrange their furniture for themselves as well!
Sorted Affairs provided staging for our condo on two separate occasions. Robin LeVine was pleasant and helpful. Every detail of staging was addressed. Many people went through because the staged condo looked great on the MLS listing and quickly drew a lot of interest and several offers. We sold within 3 weeks. Prior to closing, heavy spring storms caused water damage to the ceiling and walls. Our buyer, a first-time buyer, backed out. I called Robin LeVine and she arranged to quickly get the furniture out so the condo could be repaired. After that we re-staged with Sorted Affairs and again the unit sold within a month, with several offers during a much slower market. Robin, the design staff and the movers did an excellent job both times.

Robin set up the staging when we were selling our townhouse. Even though we were remote, she was very responsive and easy to work with, and was able to arrange the staging on short notice (within a week). Robin's prices were competitive with other staging companies I looked into. I would definitely recommend Robin to other clients!
Relationship
Her services were paid for by our real estate agents
We were selling our home & wanted help in making it eye-catching. Robin walked with us through every room of our house & provided pages of comments. Her advice was practical and appealing. She explained the reason for her suggestions and was receptive to our questions & ideas. After we have implemented many of her suggestions, she agreed to come back for a "check-up" to make sure that what we had purchased still made sense. We thoroughly enjoyed the collaborative process. She was a delight to work with!
As a real estate broker there is nothing worse than an empty house. I refer Robin at Sorted Affairs Home Staging to get the house looking professional and neat. Photos are what gets clients into the home and she knows just how to make any home look great. Robin was easy to work with, just a phone call away to get started and then she coordinated everything with the owners. On one house she suggested the fireplace needed painting. I told the client and by the next day it was done! Robin has been staging many homes for my out of town owners. Believe me, it gets the house sold!
Relationship
We were given Robin's name from our realtors
Robin was able to give us very creative ideas for our home staging. She assessed what we had to work with and did an excellent job working with our present household furniture and various decorative pieces that we may not have been utilizing at the time. We really appreciated the fact that we did not have to spend a lot of money on new purchases for a home we were planning on selling. We did purchase new decorative pillows and two sets of Queen sheet sets from Costco. Many of our things were just relocated and placed more creatively. We would use Robin again if we were relocating to the MSP area but we are relocating out of MN.
very prompt, straight forward, courteous, easy to work with . provided services on time and as promised. was a larger project, and she enlisted the proper resources great to work with > will use her again
I have worked with Robin and Sorted Affairs on three different projects and have been more than ecstatic with all of them! I would definitely recommend her services to anyone who is looking for a home staging company that goes above and beyond all the time.
I hired Robin Levine to stage my home for sale. She provided a valuable consultation and the home sold in less than a week. I believe this was due to the quality of the advise she provided. Robin gave me a list of ideas to make the home ready for selling. Then was available for ongoing questions and suggestions. Robin provided color consultation in repainting the walls for a new fresh look and helped to select carpet that needed to be refreshed. Ms. Levine helped me use items that I already had in my home and decide what to remove for a strong staging presentation. Robin was detailed in her suggestions, direct and respectful in helping me see all that needed to be done. And, important to me, she was creative, and fun to work with.




Robin is a magician! She can really bring out the highlights of a home and make them shine. In addition, she is absolutely delightful to work with. I have worked with her on several projects in which sellers just needed some advice on how to arrange their own furniture, to homes that had been rentals that needed to be fully staged with furniture and decorated to show their character. I recommend her to all of my clients and work associates, and I've hired her for my own homes as well. I always look forward to working with Robin again.

Robin helped me identify staging opportunities for my home well in advance of my decision to sell my house. She offered creative and practical solutions that enabled me to decide how to best plan for my move. Love her personalized focus, direct feedback and great sense of humor! I believe I'm far better equipped to sell my home with her help. And I feel like I have a partner if I need additional guidance as I continue my process. I highly recommend Robin's expertise.
Robin has completed many staging projects for my clients in the past 4 years. She is a joy to work with, very talented, personable, sensitive to her clients needs and extremely professional. I'm always confident to recommend Robin for large full scale projects or smaller consultations. Homeowners love her suggestions because they are practical, easy to implement and cost effective! Buyers respond very favorably to look and feel of the home after Robin has put her touches on it. We continue to call Robin time and time again!
Robin is very professional and has a great eye for color. I have used her twice. I first hired Robin to help stage my home to get it to sell. Robin was great at picking nice neutral colors to get my house ready to list. The second time was my new home. She has a panache for picking colors that are not too trendy and even helped pick out a color for a child that REALLY wanted an aqua room. The muted aqua color on the walls is beautiful and peaceful and could have been so wrong without her help and guidance!
We are real estate agents and have been offering Robin's services as a part of our listing package for the past 10 years. With Robin's help, our listings are in impeccable condition so that they will sell quickly and for the highest amount of money possible. Robin will meet with our sellers and provide them with smart and reasonable ways to present their home in a manner that is most appealing to today's home buyers. Robin encourages our clients to use what they have rather than spend additional money purchasing or renting staging items. Robin's suggestions are practical and easily achievable. She is incredibly respectful and diplomatic with our clients, all of whom enjoy working with her.
I'm revamping my TV/ computer/guest room. Robin was incredibly helpful in putting me in touch with a carpet supplier and installer. She saved me a lot of money. She also helped with room arrangement and window treatment ideas. Very respectful of my quirky ideas on decor, sensitive to costs, and a great combination of creativity and practicality. Two regrets: People not looking to sell may not find her, and I wish I'd brought her in earlier in the process!
We hired Robin from Sorted Affairs to help us with setting up our new home. We have enjoyed working with her as she is easy to work with, has great ideas while understanding your style and respectful of your budget needs. She helped us with furniture placement, decorating, paint colors and floor selections. I would be happy to recommend Robin to anyone.
Relationship
my realtor hired Sorted Affairs
Robin had great ideas for staging my condo for sale. She found helped me improve lighting, we removed personal nick-knacks, showed me how to use books for decorative touches. I enjoyed working with Robin and found her advice easy to implement yet made a big difference.
Robin was very knowledgable, thoughtful and professional. I have worked with her on several projects from paint and carpet selection, furniture placement and staging a home for sale. Her ideas and advice were spot on and her professional manner immediately let me know I was in good hands. I am glad to know I can happily call upon her experience and advice when I have another project.
We consulted with Robin several times: the design of our remodel (kitchen, bathroom), paint colors, and tile colors. She was creative and connected us to resources we hadn't even anticipated. For example, the tiler she recommended did a fabulous job with our new bathroom, and the floor refinisher was able to bring our teak floor back to new life after two other refinishers said it could not be done. We will consult with multi-talented Robin on our next project.
Robin assisted me in picking out paint colors for our new construction home. She listened to my ideas and concepts, while incorporating her suggestions.. She also offered suggestions for furniture placement, placement of rugs, etc. She did not make me feel rushed and spent a lot of time with me. I also used her to help us stage our townhouse before putting it on the market. She is very easy to work with and I would recommend her to anyone.
Robin was fantastic! We hired her to help us stage our house for selling. She listened to our objections & gave us clear direction to achieve the look we wanted AND she was available for us to ask questions. The questions were included as part of her service. The purchases she recommended were reasonable and useful going forward. We didn't buy items that were useless to us. The experience was very rewarding, helpful and almost painless.
Our realtor hired Robin to help stage our house for sale. Once it was sold we hired Robin to help us choose paint colors for our new townhouse. Robin was easy to work with and had very good and reasonable suggestions for staging. We worked together to pick paint colors for our townhouse and when later I got nervous about the choices prior to painting she was very willing to come back or take my phone calls, no extra charge. In the end I love the colors and have received many compliments on them. I would definitely hire her again.
Robin provides excellent professional and creative staging consultations for our clients. We have often needed her on short notice and each circumstance can be different. She is fabulous at making the necessary adjustments to her objectives and getting the job done. She is responsive and thoughtful.
We engaged Sorted Affairs to stage our house. The challenge was that we had tenants living in the house while it was put on the market. Robin was very creative in coming up with a solution. We ended up using mostly the tenants' furniture and belongings to stage the house, only adding a few items that we had and she brought. She also made a creative proposal which is that we would give a rent deduction to the tenants if they get the house ready before each showing. The transformation she made to the house was amazing. The house sold in 10 days! Robin is really a pleasure to work with. We recommend her highly and will use her again ourselves should the occasion arise.
Robin was a delight to work with. She helped me finish the decorating of a condo I had purchased 3 years earlier but for which I had never really developed an overall color scheme or even put art on the walls. I wanted someone who would be willing to work by the hour to help me make the most of what I had, making some focused suggestions for change rather than insisting on a blank check to throw everything out and start all over. She has great color sense, knows how to use inexpensive decorative pieces to make a big difference, and was also good at guiding me away from ideas that would have been a mistake while still instilling confidence in my overall design sense. She's also a lot of fun. I'd work with her again in a heartbeat.
I hired Robin to stage my vacant mother-in-law's house for sale. She did a wonderful job, making a 70's house look modern, inviting, and beautiful! The house sold immediately, above asking, with multiple offers. I would recommend Robin without hesitation and will use her again.

I highly highly recommend working with Robin to stage your home or office. The transformation was incredible and worth absolutely every penny! I couldn't believe the before and after photos! We had her stage our house, and had two offers on the house just 2 weeks later! She was excellent to work with and would recommend her to anyone!
Robin rearranged/staged our house for selling. She reviewed our online images to give us a buyer perspective and then actively rearranged our furniture and wall decorations with me on the spot to make our home much more inviting and cozy. All within a few hours. Amazing.
We have hired Robin several times in the past for home color consultations. The fact is, hiring Robin saves us both time and money. We don't have to repaint walls because we screwed up the color, which means we don't have to buy more paint. More importantly, Robin gives us peace of mind because my husband and I don't argue about color selection anymore. That's priceless. In closing, Robin is very talented, nice, fun and easy to deal with.
Robin Levine is a wizard with colors. Describe what you want, or think you want, and she instantly conjures the perfect choice on her color swatches. I had wanted a red living room for years, but husband vetoed it because we had too many red tones in rugs, upholstery and lamps. But Robin came up with a red that coordinated and complimented the others. She was equally adept at selecting colors for the rest of the house. Some were so successful my daughter appropriated them for her own home. Robin's talents extend to pitch perfect instinct for placement of furnishings to show rooms to their best effect. Whether decorating or staging, a house shows better with Robin at the helm.
Relationship
We knew this person from other work she has completed in the area.
This person was fast, professional, and spot-on in her staging recommendations. She understood our time constraints since we had showings within the next few days and was able to be creative about quick and easy solutions to make our home look its best. It was such a relief to have someone with a great spatial and color sense to help us. We are certain she helped our house sell so quickly.
Sorted Affairs helped me update the carpet in my late '80's suburban home -- and breathed new life into it! Robin met me at her carpet dealership, who offered a great variety & quality at fair prices. She coordinated installation with her contractors, who were great to work with. From beginning to end, Robin was available, helpful, and pleasant, which is her way. She made a big project seem small. And I'm so thankful every day!
We first used Robin of Sorted Affairs to help us stage our home for sale. Once we saw all of the simple changes that had the effect of beautifully transforming our living space, we said to each other "I wish we would have met her 10 years ago, so we could have enjoyed these changes while we lived here!!" So when we moved in to our new place, guess who we called - Robin! Her eye for color, texture, and furniture arrangement is spectacular. And her attention to detail for accessories is amazing as well. Last but not least, Robin is practical. She realizes in staging a home for sale that you don't want to spend gobs of money on decorating a home you will be leaving soon. She has a knack for finding great pieces among what you already own, or purchasing them for a great price. We have recommended her to many friends, and would definitely use Sorted Affairs again!!

Robin at Sorted Affairs does a wonderful job analyzing a home's needs and creating a warm and inviting environment, I've workedwithheron many projects. She has enthusiasm for good design and boundless energy to get the job done right. Always a pleasure when Sorted Affairs is involved!
The owner, Robin, has two tremendous talents - the first is staging a home, and the second is a fabulous eye for paint and accent color selection. Robin staged our home in Minneapolis for sale, and I'll always remember her words of advice - "we are staging the house to sell, we are not remodeling it." With paint selections, removal and re-arranging furniture, and accessorizing, the house showed 200% better (and it sold quickly after having sat on the market for months). I was so please, I hired Robin to select all the paint colors in our home in Prior Lake! I have referred Robin to several girlfriends and my sister, and all of them have been please. My husband and I are looking for our next home, and we wouldn't think of making a decision on the interiors without Robin. She is excellent, economical, easy to work with, practical and "gets" it.
I'm a realtor who works with this stager on a regular basis -- she not only knows her stuff in terms of color and design consultation, she is also very responsive and easy to work with. I always believe it enhances my own reputation when I have Robin on the job with me.
Robin owns Sorted Affairs and was first referred to me by my Realtor to stage my town house. Robin has the unique ability to quickly access the situation and then go into motion suggesting colors and moving furniture and accessories to open the space and give it the "Wow" look. Some people are naturally gifted this way - that is Robin. Robin's work in the town house - the colors she chose, the way she de-cluttered the space made the town house shine to its fullest potential. I called Robin when we bought our new house. Now we will soon be painting the home in some of the latest grays and taupe colors to help highlight the homes natural beauty. Her ideas are excellent. I would not hesitate to recommend Robin Levine of Sorted affairs to my friends and family. She is a top-notch designer who listens to your wants and needs and makes your dreams for your house come true! P.S. Robin's pricing is also fair and reasonable.
Back to Navigation
Back to Navigation
Virtual Consultations Available
Please inquire for web-based meeting
| | |
| --- | --- |
| | Sorted Affairs Home Staging |
Please Call for an Appointment!
Minneapolis, MN
Typical Job Cost $300 - $5000+


We customize our services based on your budget.